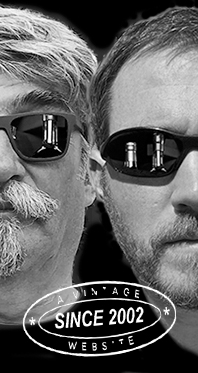 Home
Thousands of tastings,
all the music,
all the rambligs
and all the fun
(hopefully!)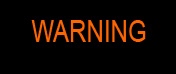 Whiskyfun.com
Guaranteed ad-free
copyright 2002-2013



June 15, 2014

---

The quest for malternatives, another go at tequila anejo

Not much luck last time we tried a few tequilas, they were all rather flat and without much get-up-and-go, so to speak. Maybe we'll have more luck today… Especially since I've read what some tequila bloggers have written, that should help. So this is a kind of guided session…

Jose Cuervo 'Reserva de la Familia 2012' (38%, OB, tequila, añejo)

I really liked the last Reserva de la Familia I tried, that was the 2007 version. It's aged for 5 years and the packaging's always very lovely. Colour: gold. Nose: simply another world after the weak ones we had the other day. Sure there's much more oak but it's all about spices, sandal wood, humidor, aniseed, cloves, cinnamon… It's not very agave-y, and maybe the 2007 was actually nicer in that respect, but it's a lovely product, with also quinces and, above all, kumquats, bitter oranges and bergamots. Let's only hope the palate won't be totally… flaaaaaat. Mouth: sure three or five extra-degrees would have been welcome, but this works well, it's a very earthy and spicy tequila, with seemingly some older tequila poured in, notes of green apples, cooked ones as well, one or two violet sweets, aniseed, sweet caraway liqueur, some chocolate and praline, tobacco… The only problem is that it loses steam after twenty seconds. Bottling at 38% vol. should be verboten if you ask me. Finish: surprisingly long, sweet and spicy at the same time, with a very pleasant salty aftertaste. Comments: 43 or 45% vol., please.

SGP:551 - 85 points.

Calle 23 'Añejo' (38%, OB, tequila, +/-2013)

Colour: white wine. Nose: a very straight, smoky, mineral and briny nose, a style that's rather akin to that of the best mezcals, only much lighter. Olives, capers, a little tobacco, earth, then touches of vanilla ands maple syrup from the oak. Nice clean nose. Mouth: good body this time, with a pleasant bitterness (green tea) and a sweet kind of brine as well as a little grapefruit. It's all quite fresh, and I even detect touches of petrol and tar. Also apple juice. Good balance. Finish: a little short, maybe, but its clean side does make up for that. A feeling of smoked apple juice. Comments: I find this one very good.

SGP:451 - 81 points.

Gran Centenario 'Añejo' (40%, OB, tequila, +/-2014)

100% agave, always a good sign, or rather a necessary condition. I bought this one in the US. Colour: straw. Nose: it's 'mildly' anejo, because it's as fresh as a reposado, or even a joven. It is extremely aromatic, lemony, with superb notes of oranges and pink grapefruits, then tonic water, juniper, ginger… I really dig this nose, it's freshness incarnate. Mouth: oh perfect! Great strength, great oily mouth feel, with real agavy notes and plenty of smoky brine, then melons and avocado juice. Also a superb earthiness. Finish: quite long, earthy, lemony, rooty… And a lovely salty aftertaste. Comments: great, reminds me of the greatest mezcals. We're far from the commercial j.u.n.k. that's to be found in our European supermarkets. Impeccable spirit.

SGP:452 - 87 points.

Dos Manos ' Añejo' (40%, OB, tequila, +/-2014)

Colour: white wine. Nose: this one's completely different. Less fruity and fresh than the Centenario, but much smokier and earthier, mescal-style. Huge notes of roots, clay and even gentian (Suze), but there are flabbier notes of preserved pineapple that come out after a few minutes. Loses steam a bit, but this smokiness remains. Interesting… Mouth: not quite, it's having a hard time after the superb Centenario. Muddy, waterish, dirty-ish, indefinite… One that's probably meant to be drown into unlikely sodas. Strange chemical smokiness. Finish: rather long and quite gingery. Comments: it's got an artisan side, maybe that was the whole point.

SGP:351 - 65 points.

Milagro ' Añejo' (40%, OB, tequila, +/-2014)

A brand by William Grant, according to the back label. Not too sure there's a relation to the eponymous movie, but it's 100% agave again. Colour: white wine. The Mexican use much less caramel than the Scots! Nose: great again, it's a toned-down version of Centenario, with the same very fresh and very clean notes of earth, agave and lemon, just a little less… trumpeting. Juniper, ginger, gentian, cut cucumber… All is very well! Mouth: quite great! It's another I brought back from the US of A, and it appears that our friends the Americans are simply drinking the best tequilas - and that's why we're getting the chaff. Big grapefruits, a little pepper and ginger, a lot of salt – really a lot - and notes of green olives. Now there's also a bitterish smokiness that makes it less 'sexy' than the Centenario. Finish: very long and really bitter. Tabasco and wasabi. Not the best part! Comments: I like the bigness, but as a beginner, I tend to enjoy the Centenario's obviousness a little better. Still, it's a great grassy one.

SGP:362 - 85 points.

Don Fulano 5 yo 'Imperial Añejo' (OB, tequila, +/-2013)

It's technically an Extra-anejo but since they're displaying the age (5 years) they can only call it anejo. Strange regulations! Colour: pale gold. Nose: the oak's sweetness really feels after the 'young' anejos, this has much more vanilla, ice creams, custards, honeys, cakes, biscuits, caramel… The agave got really turned down, I find little olives, brine, smoke or earth. Exactly what I'm looking for in tequila and mezcal. Notes of Bailey's (yes, aargh). Now, it's pleasant, just not very agave-y. Mouth: very rounded, sweet, smooth… I'm not 100% sure tequila and older age work very well together, oak could certainly be an enemy, just like with Scotch whisky. It kills the idiosyncrasies, as Socrates would have said (ooh, S.!…) Finish: a little short, caramely, with 'echoes' of great-tequila-ness. Earth, brine, smoke, olives, lemon… Comments: I'm starting to wonder if tequila isn't better when very young. To think that I needed dozens of tequilas to find out about that!

SGP:541 - 74 points.

A last one for 'the good mouth', as we say over here…

Case Noble 'Añejo Single Barrel' (40, OB, tequila, +/-2013)

This one's got a huuuuuuge reputation. Should be the crème de la crème, as they say in Edinburgh. Colour: pale gold. Nose: it's got the smoothness that was to be found in the Don Fulano 5, but the agave's not dead. I find olive brine, even gherkins, tapenade, more tapenade, even more tapenade… The olives manage to tame the oak, and no stupid vanilla is playing the killjoy here. So a great nose, only a little too shy… Mouth: perfect! I mean, almost, its still a little, kind of, I mean weak, and sure there is a little vanilla and maple syrup that do not quite fit this fierce distillate, but other than that, the olive-y, briny, slightly smoky and relatively earthy distillate does manage to shine through. Finish: surprisingly long, peppery, lemony and olive-y. The vanilla's been defeated. Comments: borderline too sweet, smooth and rounded for my taste, but quality's undeniably very high.

SGP:451 - 84 points.