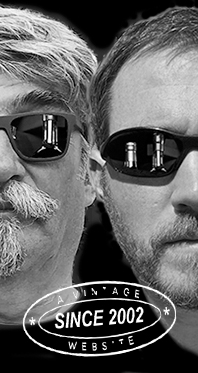 Home
Thousands of tastings,
all the music,
all the rambligs
and all the fun
(hopefully!)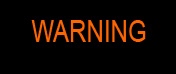 Whiskyfun.com
Guaranteed ad-free
copyright 2002-2013



July 14, 2014

---

The quest for malternatives on Bastille Day, calvados part trois

This is the third – and last – calvados session this year.

Château du Breuil 8 yo 'Réserve du Château' (40%, OB, Calvados, Pays d'Auge, +/-2013)

The fine was meh, the X.O. was much to my liking, let's check this intermediary bottling. Colour: gold. Nose: interesting and really nice, this is a rather herbal calvados, with notes of gin, chartreuse and Bénédictine. There's also a little earth and cardboard, and rather less apples (or pears) than in all the other calvados we had. I also find a lot of hay. Mouth: rather powerful, this time I'm finding notes of tropical fruits that rather hint at some rums. Pineapples, for example. Also apple peelings and a slightly bitterish thing… walnuts? But I do find this one interesting indeed. Finish: quite long, a little gingery. More vegetables in the aftertaste, which isn't as nice. Comments: this one's got some character. Almost a malternative!

SGP:560 - 79 points.

Christian Drouin 1989/2008 (42%, OB, Calvados, Pays d'Auge, fût de xérès)

This is serious stuff. Drouin is always serious stuff. Interesting maturation in sherry wood. Colour: full gold. Nose: I have to say this is the closest to whisky calvados can get, and that's probably because of the sherry casks. But it's probably refill, because this is well calvados, with a lovely and smooth-yet-firm profile on overripe apples, jams, liqueurs, marzipan and cigarette tobacco. New pack of Camels. I also fid a little wood smoke. Mouth: very punchy, it feels like 50% vol., really. Apples, a touch of cologne, candy sugar, cakes, a little burnt honey… Finish: long but it's not the best part, because it's become very grassy and almost bitter. Overinfused green tea. Comments: forget about the finish, it's still a very lovely calvados. Excuse me? Finishes are a very important part of any aged spirit? Sure, sure…

SGP:561 - 83 points.

Roger Groult 'Vénérable Hors d'Âge' (41%, OB, Calvados, Pays d'Auge, +/-2013)

This baby's more than 18 years of age. I mean, the youngest calva in the vatting is 18 years old. Colour: orange gold. Nose: a rather shier one, which is surprising. I find whiffs of apples indeed, maybe hints of farmyard and even cow stable, but other than that it's rather silent. A few almonds, a little caramel, hints of cooked asparagus… All that while the notes of cow stable grew bigger. How artisan/farmy is that? Mouth: a completely different story. Much more depth and bigness, with some leather, apple peelings, maybe touches of varnish, then gingerbread, bitter almonds, cider apples, bitter oranges… All this is very dry. Finish: long, spicy, peppery, grassy and austere. Comments: a very austere and sharp style again. Probably for skilled calvados aficionados only – while I'm an absolute and utter beginner as far as calvados is concerned. And so shall I remain, since this baby was our very last calvados until… say 2015? My bad.

SGP:262 - 74 points.

The new malternatives we've found in calvados:
Louis de Lauriston 1963 SGP:461 - 84 points.
Christian Drouin 1989/2008 SGP:561 - 83 points.
Château du Breuil 'Réserve des Seigneurs X.O.' SGP:561 - 80 points.
Daron 'Fine' SGP:552 - 80 points.