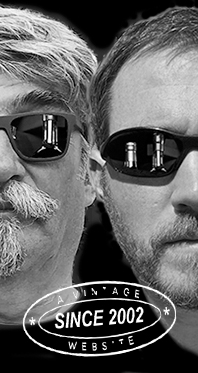 Home
Thousands of tastings,
all the music,
all the rambligs
and all the fun
(hopefully!)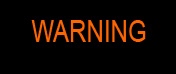 Whiskyfun.com
Guaranteed ad-free
copyright 2002-2013



March 11, 2014

---

Three 40 yo Glenfiddich,
well a little more than that

Not a very joyful session because this may be the very last time we can line up three forty years old Glenfiddich, including two indies. But let's not be sad and spoil our pleasure ourselves if you don't mind… Because these old 'fiddichs can be absolutely amazing!

Glenfiddich 40 yo 'Release No. 9' (41.7%, OB, 600 bottles, 2013)

According to the official website, it seems that some 40yos are bottled at 40% sharp, but this version was bottled at the seemingly natural strength of 41.7%. I had adored another 40yo that had been bottled in 2011 (WF 91). Colour: deep gold. Nose: a whole basket of fresh fruits, both tropical ones and western 'orchardy' ones, with drops of mint and olive oils as well as a little thuja wood from the oak (don't ask). Mangos, apples, peaches, guavas… Also some polished wood, I would imagine the dashboard of a brand new Rolls-Royce (sure, Serge, sure…), then more aromatic herbs, vetiver, wormwood, dill, fennel… And lastly, touches of old vin jaune or fino sherry. I found a cognacqy side in earlier expressions, and that's what I'm finding again in this one. Mouth: first, balance was found. Second, the oak remains un-drying. And third, all the fruits are back, from mangos to apples and apricots. There's a lightness that's not light at all, if you see what I mean, and really a lot of elegance. No big mouth feel though, but this baby's got a talent for repartee, so to speak. Responsive. Finish: surprisingly long, very fruity, just with more polished wood again. Cough lozenges. Comments: I think it's rather fresher, fruitier and lighter than earlier expressions. It's also pretty expensive, I've seen it at €2,500. SGP:651 - 90 points.

Glenfiddich-Glenlivet 41 yo 1973/2014 (43.1%, Cadenhead, single cask)

Cadenhead had already issued quite a handful of Glenfiddich 1973 in the past, but I'd say not all of them were utterly brilliant. Excellent, yes, but brilliant, no. Now, the 1963s were stellar ;-). Colour: full gold. Nose: it's a shier version of the official at first nosing, rather less on fresh fruits and more on dried ones. Figs, raisins, dates, pear slices… I also find more yellow flowers, roses, beeswax, then hay and grass, tea, chardonnay (I mean, real chardonnay from Burgundy, of course ;-)), distant whiffs of musk… Having said all that, it tends to get almost as aromatic as the OB, but with rather less sappy/resinous tones, and certainly less tropical fruits. In fact, it's a lovely nose, very elegant.

Mouth: oh! It's almost exactly the official, only with more oomph and more 'chiselness'. Well, that's what you feel at first sips, but it tends to become more complex over time, with these herbal teas that we all like so much, fruity herbs (lemon balm), citrons, oranges, funny touches of salt, some sweet barley (after 41 years!), even touches of Glenfiddich's trademark pears… In fact, it never stops getting better. This is one of these old movie-malts that we enjoy so much. Brilliant, and amazingly zesty. Finish: long, just a notch grittier this time. Loses one point – there! Comments: give this one a little time and it'll really deliver. Not my business of course but I think Cadenhead shouldn't have bottled their other 1973s so… early. Glenfiddich ages well! Since we were talking about prices, the price for this is around five times lower than that of the official. SGP:561 - 92 points.

Glenfiddich 40 yo 1964/2005 (47.5%, Hart Brothers, sherry cask)

Full sherry this time! Colour: red mahogany. Nose: we're leaving the whisky universe and sailing towards… Guyana. Indeed, I don't see many differences between this old Glenfiddich and a Port Mourant of similar age, for example. It's funny because while the OB was hinting at cognac and this one at rum, only Cadenhead's was really 'full whisky'. So Demerara sugar, olive oil, heavy liquorice, pitch, sugar cane, pine wood, then walnuts, maybe… Anyway, great old ru…, I mean, whisky. Mouth: excuse me? Did YOU add some cologne to this whisky? Did YOU add geranium stems too? I'm trying hard to find nicer notes hidden behind this soapy barrage, but I just can't. Maybe blood oranges? Pink grapefruits? Seriously, it does improve a bit 'around blood oranges', but that's probably because our body and brain tend to filter offensive smells and flavours. Finish: long, but simply very soapy and violety. Comments: loved the nose, and that's why we won't be too harsh (who cares anyway, this is an old bottling), but the palate is simply flawed.

SGP:641 - 65 points.