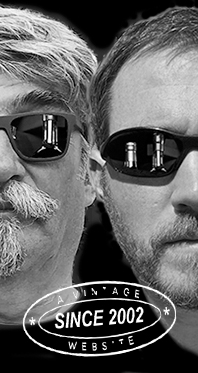 Home
Thousands of tastings,
all the music,
all the rambligs
and all the fun
(hopefully!)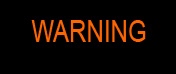 Whiskyfun.com
Guaranteed ad-free
copyright 2002-2013



January 16, 2014

---

Three Glenmorangie including Companta

The new Glenmorangie Companta just reached our shores and as I like to do, we'll try it together with a newer bottling of my favourite recent Glenmorangie, namely the Quarter Century, as well as with a 'mysterious' independent version branded 'Westport'.

Glenmorangie 'Companta' (46%, OB, 2014)

A true winsky, as it's not one, but two different wine casks that have been used to finish this baby that bears no age statement. On the one side, a Clos de Tart, which is a tiny grand cru from northern Côtes de Nuits in Burgundy (actually a monopoly that, incidentally, used to belong to one of my clients), and on the other side, a 'sweet fortified wine from Côtes du Rhône' which could well be a white muscat de Beaumes-de-Venise, or maybe a Rasteau, as those two appellations are the only vins doux naturels that are produced in the Rhône Valley. But enough with wine chit-chat, let's try the whisky... Colour: dark apricot. Nose: I think the vin doux shows first, but I wouldn't say it's a muscaty whisky. There are whiffs of roses and maybe benzoin, certainly some raspberries if not straight pinot-noiry notes (no civet cat ;-)), notes of old wine barrels with a faint mustiness, a touch of tinned pineapples and then more floral notes, around the expected peonies. This is wine-driven, but I think balance and harmony were achieved, even if this concoction may well not be 'exactly Scotch' anymore. A very fine nose. Mouth: a little syrupy and a little liqueury, but the citrusy side keeps it all balanced and even zesty. Not much gingery French oak this time, rather toasted bread, praline, butter cream and maple syrup, then raspberry jam again and a little eglantine jelly. A fine spiciness keeps it firm and even quite tense. Finish: medium length. A slight feeling of sangria, including more oranges and zests. More brown sugar in the aftertaste. Comments: I don't think many wine-finished whiskies do please the wine crowds, and many just put me off because of an obvious lack of balance, but this one really worked. Maybe not quite 'Scotch' anymore, but I really like it.

SGP:651 - 86 points.

Glenmorangie 25 yo 'Quarter Century' (43%, OB, +/-2013)

Always loved this one, the last version I've tried was bottled circa 2010 (WF 90). Colour: full gold. Nose: this is the perfect 'traditional' Glenmorangie, honeyed and floral at first nosing then fruitier and more on milk chocolate and dried fruits such as figs and pears. What I really enjoy a lot are all the tinier and more complex aromas that show up one after the other, like in an old Sauternes or a very old Monbazillac (so cheap at auctions!) So notes of wine that do not come from wine, in a way. Tobacco, ripe plums, sultanas, beeswax... Mouth: exactly the same flavours and aromas, the palate is an extension of the nose, which is great. Only the strength is a bit low, 45 or 46% would work even better in my opinion. Touches of salt on top of the orange cake, honey, figs, sultanas etc. Finish: more Demerara sugar, Seville oranges and speculoos, and more tannicity. Touches of ginger but it's all fine. Comments: remains very high in my book.

SGP:651 - 90 points.

Westport 2000/2010 (58.2%, Malts of Scotland, sherry butt, cask #8001004)

Westport is the name given to 'teaspooned' Glenmorangie, so officially a blended malt that, at least on the papers, also contains a few drops of another malt such as Glen Moray. Colour: dark amber. Nose: it's funny that we aren't too far away from the Companta, maybe was the butt made out of European oak? But this is also hotter and a little more leathery. Otherwise, it's almost all there, mushrooms, red berries, peonies, sultanas, oranges, chocolate and, indeed, a little leather. With water: the mystery thickens, we're even closer to Companta. Right, maybe this one's a notch thicker and sweeter, with even more jams. Kiwi jam, for example. Mouth (neat): ultra-rich, creamy, fat and extremely fruity. Eating spiced jams and marmalade by the spoon. Soupspoons! A feeling of sweet curry sauce, at times. With water: same. Maybe a little more oranges and apricots. 'Yellower' and 'less red' as far as fruits are concerned. Finish: long and still very rich. Turkish delights with a little pepper. Comments: I can't see why I would come up with a different score.

SGP:651 - 86 points.