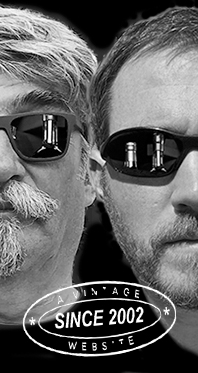 Home
Thousands of tastings,
all the music,
all the rambligs
and all the fun
(hopefully!)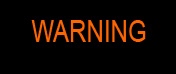 Whiskyfun.com
Guaranteed ad-free
copyright 2002-2013



April 30, 2014

---

Three liqueurs blacker than Loch Dhu

And more tarry and even smoky than old Ardbeg or Port Ellen. Right, I may be dreaming, but anyway, drinks that contain a lot of tar do hint at some of Islay's biggest in my experience, that's why they could well be real malternatives, in a way… So let's have three of them, all rather unlikely and certainly intriguing.

Terva Snapsi, Samarkand Balsam, Clacquesin >>

Terva Snapsi (21%, OB, Finland, tar liqueur, +/-2010)

A nice little bottle that a whisky friend from Finland gave me a while back because I was rather often quoting tar liqueur among my descriptors. Time to crack it open! Colour: coffee. Nose: starts very fragrant, very balsamic, very sappy and very resinous, but there is some elegance in this nose, it all reminds me the 'oils' that you add when having a sauna. No wonder, it's a Finnish drink. There's also something funnily 'Islay', it's probably the huge tar and even these hints of kippers and brine – now, I may be dreaming. Kippers, really? But I have to say I quite enjoy this. Mouth: ah, this is much sweeter than expected, but it's not bad. The feeling of kippers grew much bigger, or heavily smoked salmon, while the tar remains, say approachable. Really, this isn't bad, there's an appealing exoticness in this little liqueur – exotic to me, at least. I guess one could make some excellent ice cream out of it, or prepare some funny sauces. I'm sure our Finnish friends have already thought about that. Finish (ha): not very long, but that's the low ABV. Otherwise it's clean and rather fresh, and the sugar does not leave a cloying feeling on your palate. Comments: a good surprise, really. But then again, any fan of old-style Ardbeg is addicted to some of these flavours.

SGP:814 - probably around 75 points

– yes, this much.

Samarkand Balsam (45%, OB, herbal bitter, Uzbekistan, +/-2010)

A strange liqueur from Samarkand, made with no less than 28 herbs from the Zarafshan valley. According to our Russian friend Mikhail, I quote, "it is rarely found in Russia nowadays but was quite popular in Soviet Union along with many other "balsams". In fact, Samarqand winery was one of the most famous in the Russian Empire before the Soviet Era, but was nicely kept afterwards by Mikhail Khovrenko (misspelled Xovrenko on the label), the remarkable Russian winemaker of the early 20th century". Ah, knowledge, thank you Mikhail! Colour: liquorice black – or an extreme ristretto coffee. Nose: I must be becoming a little perverted, I just enjoy this as well. It's sweeter than the Finnish, which ain't too good, but it's also rather complex, you can feel that there are many herbs. Only herbs, really? Because I do find quite a lot of tar and sap as well, burning pinewood, resins, some menthol, strong cough lozenges, then roots, our beloved gentian, some smoke as well (lapsang souchong)… In short, I do enjoy this! Isn't that a little alarming? Mouth: no, nein, nicht. I mean, niet. It's too bitter and astringent for me, and even if I won't deny that there's some interesting things happening, there's a little burnt plastic or assorted chemical tones that make it hard to swallow. Literally. Finish: absolutely endless, and that may be the problem. Even Fireball, the extreme cinnamon whisky that we had the other day, tastes like a three years old Glenkinchie at 40% vol. in comparison. Comments: a very intriguing nose and a palate that's extremely difficult. I guess I'd need much more training.

SGP:493 - around 35 points.

Goudron Hygiénique Clacquesin (OB, France, pine tar liqueur, +/-1920)

Clacquesin is a legendary drink that used to be popular pre-WWII and, I believe, made with natural tar obtained from cooking/distillation of Norwegian pines. What's also quite funny is that the very first Whisky Live Paris, even before it was christened 'Whisky Live', took place in the stunning old Clacquesin distillery in Malakoff near Paris. These old bottles are very rare and, I insist, quite legendary, especially because they shelter a truly long-forgotten taste. Colour: ristretto, black chocolate. Nose: well, it's the driest of them all, the smokiest as well, the most tarry for sure (goudron means tar in French) and probably the most complex. No wonder these old bottles are much sought-after, especially by today's poshest mixologists who will blend it with Armand de Brignac Champagne (a brand that we French never touch, in case you're wondering). There's some ham, some smoked tea again, whiffs of freshly redone tarmac, notes of pencil lead, bicycle inner tube, touches of new leatherette, black raisins… No no no, I'm not describing an ex-sherry 1976 Ardbeg! What's sure is that it's quite an experience again, but careful, the palate could be much more… err, segmenting. Or challenging, if you like. Mouth: ooh this is lovely. Again, it's much more complex than the others, starting with bitter oranges and quinine, pine sap again, cough syrup, some honey, then a growing tar, as expected, but nothing too violent. Some lemon too, honeydew, little touches of smoked fish, eucalyptus, more pinesap (drops)… All good. It's no very strong liqueur, I'd guess it was bottled at around 35% vol. Finish: long, with the sappy side winning the fight – but it was no fight. Also a little dill, aniseed, or is it fennel? Comments: the bottle was almost 100 years old, so I couldn't tell you whether the liqueur changed a lot or not at all over the years, but I really like this a lot. I've never tasted something like this before, and sadly, shall probably never encounter it again. A time capsule, as they say.

SGP:563 - around 85 points.