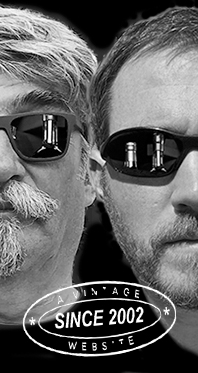 Home
Thousands of tastings,
all the music,
all the rambligs
and all the fun
(hopefully!)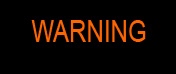 Whiskyfun.com
Guaranteed ad-free
copyright 2002-2013



March 27, 2014

---

Today is International Whisky Day,
let's taste three Old Macallan

Cheers to Michael Jackson!

I believe it's on March 27, 2008 that the idea of an International Whisky Day first came out on these very pages, thanks to our friend Hans Offringa, who was the originator. The idea was mainly to celebrate Michael Jackson's life on this occasion. In 2009 there was a further declaration in Groningen, involving many friends such as Martine Nouet, Dave Broom or Charles MacLean. And then, year after year, we kept celebrating MJ and whisky as a whole on this very day, which was the great whisky writer's birthday as you probably know.

Far from any recent commercial plagiarism, however enthusiastic it is or was, the actual aim of the International Whisky Day is mainly to try to raise money for – or rather against – Parkinson's, the terrible illness MJ used to suffer from. Also to drink a toast to the great man, of course, and as far as Whiskyfun's concerned, that'll be some old official Macallans, as we already did in the past. Because MJ used to be a huge Macallan fan!

There will be three different vintages that we've never tried before. Many adjacent ones have been stunning, so there are no reasons these won't be just as stunning. Michael Jackson used to be right. And of course, all these were distilled from Golden Promise barley.

Macallan 1962 (80°proof, OB, Campbell, Hope & King, Rinaldi Italy, mid 1970's)

Colour: amber. Nose: instant thrill. Amazingly focussed and yet complex, with dried and fresh fruits mingled with coal smoke and various oils. Sounds simple, it's not. What's absolutely striking is something that's relatively rare in whisky in my experience, and that's to be found more often in great well-aged wines, which is a profile that's essentially tertiary, that is to say a gathering of myriads of tiny flavours rather than a few massive ones. Pure poetry, in fact. Just a few examples, soot, passion fruits, papayas, graphite oil (its quite graphity, in fact), plum jam, pipe tobacco, rhubarb… And dozens and dozens of other aromas. What's particularly impressive as well is the freshness, we're absolutely not 'all on raisins'. My, we could go on and on… Mouth: very huge whisky! Starts dry, rather on chocolate and raisins (I mean, the black, rather dry raisins), but it just does the peacock's tail after that, with figs, various raisins, marmalade, jams, chutneys, chocolates, a touch of bouillon, cigars, tangerines, a tiny metallic side, a drop of limoncello, some almonds, herbs (rosemary, sage)… The list is simply endless. Now the background is also a little gritty and slightly coarse, so to speak, say with more cocoa powder. That's cool, these great whiskies are never schmaltzy! Finish: maybe not the longest Macallan ever, and maybe the finish is a notch narrower, but these… raisins are beautiful. Comments: ultra-classic old-style Macallan. They can't be faulted.

SGP:562 - 93 points.

Macallan 1952 (80°proof, OB, Campbell, Hope & King, Rinaldi Italy, late 1960's)

Colour: amber. Nose: exactly what we were expecting – not bragging here ;-) – which is a rather more austere, and smokier style after the 1962. It's also grassier, with a little menthol, certainly a lot of fern, moss, maybe touches of myrtle, some charcoal, some bitter chocolate… I'm not quite sure Macallan were still using a lot of peat instead of oil/coal when malting In 1952, like they did just after WWII, but this is certainly quite peaty. Oh, and quite stunning, of course… After ten minutes, it's really smoky chocolate than stands out. Mouth: almost a beast! Incredibly powerful, rather less polished than the 1962, more aggressive in a way – which we love, you always have to be a little masochistic when you're deep into whisky – and indeed very smoky and herbal. Massive cough syrup and chartreuse (that's kind of the same thing, isn't it), triple-sec, a tiny drop of cologne and a spoonful of marmalade. In fact, it's so big that the tinier notes that should be hidden somewhere are having trouble making it through. Hey, let's try water… With (two drops of) water: hurray! We unleashed an army of dried and fresh fruits, especially zesty ones. Kiwis, oranges, rhubarb and such. Finish: extremely long, essentially on triple-sec, marmalade and white pepper. Comments: only one word, the word 'body'. It's this whisky's body that's its most impressive asset. 'As bronzed and muscular as a practitioner of the noble art', as MJ once wrote.

SGP:563 - 96 points.

Macallan 1951 (80°proof, OB, Campbell, Hope & King, Rinaldi Italy, mid 1960's)

Colour: dark gold. Nose: this one's very different again. I really love it that Macallan were successively issuing very different batches within the same range and expression (they were all 15s, in fact), with little concerns for consistency, let alone homogenisation. The fresh fruits are back, while there's rather less smoke than in the 1952 (yeah I know, that kind of invalidates my theories w.r.t. peat and post-WWII vintages at Macallan), and less dried fruits than in the 1962. In fact, what really comes out is fresh oranges, then cough syrup and liquid liquorice. This one's maybe a little less complex than the others but they're all very complex whiskies anyway. Oh, forget. Mouth: indeed, it' very different. Some kind of orange salad with a few mint leaves and drops of olive oil, I'd say. And indeed it's rather less peaty than the 1952, but peaty it is, in fact. It's also rather earthy, and then very peppery. In truth, it's stunning whisky, but it's struggling a bit after that utterly amazing 1952. Queen Liz the Second would agree, I suppose. Finish: long but rather drying and, I have to say, tea-ish. Comments: great but I think it is the least impressive of them all. Oh how much I hate to sound like if I was turning my nose up, this is magic whisky!

SGP:462 - 91 points.

Cheers Michael, till next year! And Diego, grazzie mille!

Pete McPeat and Jack Washback

Today:

BLUES

. Performer: Dr John. Track: Monk's Blue Monk.

Stunning, I think. Please

visit

the Doctor's

website and buy

his

music

...