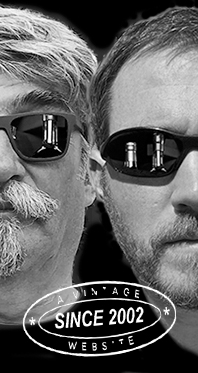 Home
Thousands of tastings,
all the music,
all the rambligs
and all the fun
(hopefully!)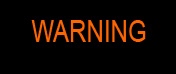 Whiskyfun.com
Guaranteed ad-free
copyright 2002-2013



January 17, 2014

---

Tradition vs. modernity, two new Talisker

I'm a die-hard fan of Talisker, and I even quite liked the ones that were treated with a lot of newish American oak. Only the Port thing didn't convince me. Now, a very GlenWonka-ish triple maturation - or double-finishing, that may be something else, let's see...

Talisker 'Triple Matured Edition' (48%, OB, Friends of the Classic Malts, 2013)

A new one for the 'Friends' in Switzerland, Germany and the UK. Triple is the new double (double's very 2012, my friend) and in this case, it means refill wood -> charred American oak hogsheads -> European Oak refill casks. Phew! Please note that this is very different from blending whiskies from three different kinds of casks, as can be seen elsewhere. Colour: dark gold. Nose: the treatment was relatively light, it seems. It's true that they haven't used any first-fill, not to mention virgin oak. So it's rather a smooth and rounded peat smoke that we're having, mingling cigarette smoke with ripe plums and acacia honey, with only a moderate vanilla (hurray) and a mild half-coastal, half-earthy side. An old fisherman's boat run aground in the middle of a muddy barley field. Or something like that. Although after ten minutes, some ginger and capsicum, possibly from the European oak, do start to break out. Mouth: starts a little weird this time. Spices and a greenness from the oak, radish, mustard... Feels unusual. Then a sucrosity, bitter oranges, tonic water, artichokes... It's a rather strange and pretty electric combo, I think. Finish: quite long and peppery. Some blackcurrant jelly. Comments: I think the combination of the peaty distillate with all these woods created a kind of... aged gin? Now, I've heard there are great aged gins out there. I really enjoyed the nose, I have to say, but I'm much more into the Storms, for example.

SGP:575 - 80 points

(because of the nose).

Talisker 27 yo 1985/2013 (56.10%, OB, Special Releases, 3000 bottles)

One of the few Special Releases of 2013 that I hadn't tried yet. It was fully matured in refill American oak, which sounds pretty good to my ears. Colour: gold. Nose: this is a different story. It's not that it's a fully naked oldish Talisker, and there is a little vanilla, but the whole is, well, pretty magnificent. I find rather more passion fruits and mangos than in other old ones, but the briny side is big. Salted warm croissants? And shoe polish, quince jelly, seashells (you know we love whelks at WF Towers), soot, a drop of olive oil, our beloved gentians... All pretty perfect so far. With water: more perfect. Salted almonds and deluxe shoe polish. Brown. Ha! Mouth (neat): perfekkt. Huge, massive and yet elegant and immediately pleasing. It's strong and yet it goes down a treat, as they say, which may be dangerous. Oily mouth feel, some touches of gingery oak (but those remain very discreet), orange zests, mangos, lemon juice, a little pepper, oysters, brine, tar and Chinese sweet and sour sauce (the one for dim-sums, I've seen it's called gwoo low jup in Cantonese and tang cu zhi in Mandarin). Phew. With water: becomes zesty, lemony, chiselled, rieslingesque. And more oysters. Finish: long, this time more on grapefruits, which is normal. Grapefruits often appears in the finishes in my experience, and bring a welcome freshness. Also green apples, while the trademark pepper remains, say very civilised. Comments: grand whisky, as expected. There's some youth in this oldie.

SGP:566 - 92 points.