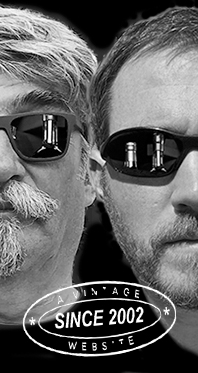 Home
Thousands of tastings,
all the music,
all the rambligs
and all the fun
(hopefully!)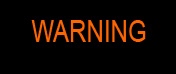 Whiskyfun.com
Guaranteed ad-free
copyright 2002-2013



April 12, 2014

---

Two extreme young whiskies from Frisco

(Almost) live from sunny San Francisco, two very different whiskies that have been bottled for two of the city's most famous whisky shops. Both should be quite beastly…

Balcones 'Special Release' (53%, OB for CASK San Francisco, USA, batch SM 13-10, bottled 11/6/13)

The fact that it's for the CASK whisky shops isn't written on the label, but the shop assistant did swear to Vishnu that it was. It's a single malt. Colour: dark amber. Nose: an avalanche of roasted coffee beans at first nosing, as well as pencil shavings and quite some pomegranate jam, then more menthol, eucalyptus and ginger. Also a little thuja wood, bananas flambéed and liquid liquorice. I find this quite spectacular, probably very extractive but I think it works. With water: even more burnt wood and caramel, but the general profile doesn't change much, although it's now rather less piny. Mouth (neat): the oak's very apparent, and frankly this is akin to a kind of oak-and-pinewood liqueur, but bizarrely it's quite to my liking. Huge notes of burnt caramel, dark toffee and 'spice mix to make mulled wine'. Star anise, cloves, cinnamon… Also some concentrated chestnut honey, perhaps. With water: more fruits, such as pomegranates again, as well as bitter oranges. The wood is still very apparent, but it's mastered. Finish: pretty long and very spicy. I even find chillies, some lime and quite some coriander in the aftertaste. A lot of caramel and fudge too. Comments: probably one of the rare occurrences where a very heavy woodiness works. I wouldn't quaff more than two or three cls at a time, but in its own genre, this young wood-doped spirit is one of the best examples. Craft indeed.

SGP:471 - 80 points.

Talisker 5 yo 2008/2013 (58.2%, The Speakeasy, K&L Wine Merchants, USA, refill hogshead, 345 bottles)

A bottling done by Douglas Laing for the famous San Franciscan merchants. I think it's interesting to try an ultra-young naked Talisker. Colour: white wine. Nose: formidable! It reminds me of an 8 years old that Milroys had ten or twelve years ago. I find this spirit (because it's maybe not exactly 'whisky' even if it legally is) extremely mezcally, with loads of black olives, brine, earth, coal and grass smokes, antiseptic, seawter and tar. The olivy side is very spectacular – and I love olives. With water: big saponification (soapiness being created), which almost always happens when you reduce young peaters in my opinion. Only one way out, to wait… (zzz zzz zzz). Good, it needed almost 15 minutes to get rid of the soap, but then it got beautifully earthy. Some seaweed too. Mouth (neat): instant peppery and briny peat, with great lemons and grapefruits in the background. We always say that Talisker is peppery, and this is obvious proof since the pepper cannot come from the oak here (the oak's very discreet). A super high-impact, this little whisky is very brutal and even quite acrid. Not for the faint-hearted, as they say. With water: lovely notes of pink grapefruits, drops of cranberry juice, pink peppercorns… All that on a smoky and ashy brine. Civilisation! Finish: long, on ashes, peppercorns, brine and limejuice. Harder again, in a good way. Comments: brilliant, provided you like extreme whiskies. The smokiness is huge, it's just that it's all a little 'difficult'… in a good way. Probably for die-hard peat lovers only, but then…

SGP:358 - 87 points.