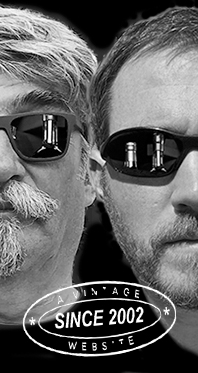 Home
Thousands of tastings,
all the music,
all the rambligs
and all the fun
(hopefully!)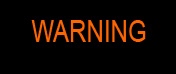 Whiskyfun.com
Guaranteed ad-free
copyright 2002-2013



April 17, 2014

---

Two great cowboy ryes live from California

From LA actually. I call these 'cowboy' whiskies because the bottles really look like they were taken from an old John Wayne movie, while one of them, the High West, does indeed claim that it's 'dedicated to the cowboy in all of us'.

High West 'Double Rye!' (46%, OB, USA, batch #13k21, 2013) This baby comes from 'the world's only ski-in gastro-distillery' that's located in Town Park City, Utah. It's a blend of a 2yo that contains 95% rye and of a 16yo with 53% rye and 37% corn (I know, 10% are missing from the list, probably barley). I've read that the whiskies were sourced from other distilleries, so it seems that this is more the work of a blending house. Colour: gold. Nose: this isn't 100% rye – let alone double (200%) rye – but it smells a lot like rye to me, with these faint touches of rose-scented soap or candle wax and these whiffs of juniper berries, liquorice wood and bitter orange zests. It's not massive whiskey, it's all rather easy and soft, with a good layer of vanilla, fudge, maple syrup and butterscotch, but what I really enjoy is the fact that it does not reek of vanillin. Maybe mullein cordial. It could also hint at the best Dutch genevers, or well-aged gins if you like. Mouth: it's got a very liquoricy and almost mentholated arrival, with some peppery oak and cinnamon mints that make it very spicy. Tends to become smoother over time though, with quite some honeydew and clove tea, then this feeling of aged gin again. Juniper for sure! Unwinds with more vanilla and maple syrup, as well as permanent touches of mint. Good body, good strength, good mouth feel. Finish: long, with roots and herbs singing louder again. Juniper, cinnamon, cloves, liquorice… Comments: tastes quite young, not too sure there's a lot of 16yo in there, but I really enjoyed this spiciness that reminded me of the cinnamon rolls I had for breakfast this morning ;-). SGP:471 - 84 points.

1512 Spirits '100% Rye' (48%, OB, USA, batch #6, +/-2013) This probably very young one was entirely distilled from rye and matured at the tiny distillery that's located in Rohnert Park, Sonoma County, California. The master distiller, who's also a barber (you can't make this up), is named Salvatore Cimino by the way, so probably more cowboy stuff. Heaven's Gate anyone? Colour: gold. Nose: nothing to do with the High West, this baby's much closer to the raw materials (eh, rye). Rye bread, other kinds of bread German-style (pumpernickel!) and then cider apples, apple pie with cinnamon and just touches of ginger. No easy/sweet smoothness whatsoever, this is fully rye-driven. Mouth: I'll say it, I love this. It's very dry, there's very little vanilla, pastries or maple/corn syrup, rather a lot of rye again, the same breads as before, some cinnamon for sure, plenty of salmiak (very strong liquorice) and just a touch of caraway. Oh and a lovely yeastiness. Finish: long, always full of rye, with this time a little more sweet and spicy oak. Cinnamon and ginger, also more fudge/caramel. It's gone down a peg in the finish, but that's almost always the case with very young whiskies in my opinion. Comments: I absolutely love the fact that this baby's so close to the cereal. Greatly done, Mr. Cimino! SGP:371 - 85 points.