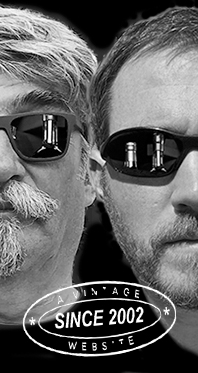 Home
Thousands of tastings,
all the music,
all the rambligs
and all the fun
(hopefully!)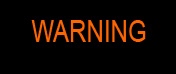 Whiskyfun.com
Guaranteed ad-free
copyright 2002-2013



January 21, 2014

---

Two very funny prestige blends

Malt whisky's usually quite serious, but blends can be hugely funny. Although it's sometimes to be wondered whether the distillers and bottlers are doing that knowingly. Or, as the joke goes, if some bottlings aren't simply the results of too many other whiskies...

Chivas Regal 18 yo 'Pininfarina Level 1' (40%, OB, blend, 2013)

This is a part of a set of three. I find the packaging very unlikely and very amusing. Beats the bottle of Ballantine's Finest hand-signed by David Coulthard himself that's the crown of my whisky collection. Not. I guess the whisky inside is just the same as the regular 18's, but I'm not sure. I have to say I really enjoy Chivas 18 (WF 83). Colour: gold. Nose: exactly what you'd need to please an international traveller who's not that much into whisky. Easy honey, easy figs, easy oranges and easy overripe apples, then a touch of malt, a little sherry, a vague idea of some malty beer, a little pollen and just a little leather. Smooth, easy, very pleasant. And sexy.

Mouth: with all these commercial blends, even the deluxe bottlings, the palates never, ever match the noses and this is another example. It's not bad at all, but it's more mundane, on malt, roasted nuts, apple crumble and raisins. Drops of orange liqueur and more honey after a few seconds, which make it even smoother and rounder. Finish: not that short, maltier, with more toasted/roasted elements. Comments: seriously, I really own a Ballantine's that was signed by David Coulthard himself. Price on Application (I'm joking). SGP:541 - 83 points.

The General (53.4%, Compass Box, blend, 1698 bottles, 2013)

A blend of two blends that both spent a lot of 'marriage time' in cask, one being 33 yo according to the company's website (which, if I got that right, as the only age you're allowed to disclose is that of the younger component, may suggest that the other cask was even older). What I find positively funny is this mention on the label: "Ridiculously Rare". Beats even Glenmo's "Unnecessarily Well Made" ;-). Let's try to come up with some astoundingly sharp tasting notes. Colour: glowingly bronzish amber. Nose: immediately destroys the Chivas, but that was to be expected. Very lovely - impressively lovely - notes of carefully composed fruit cakes, bags of patiently dried figs, some massively juicy sultanas and drops of spectacularly fragrant essences of incense and menthol. After that, more Demerarily brown sugar (what?) and a few drops of unwearyingly distilled old Armagnac. I don't seem to find much unaristocratically simple grain whiskies. With a little drop-by-drop-ly added water: more uncomplainingly polished oak and precious woods. Sandalwood. Mouth (shamelessly neat): Romanorgiacally rich and fat, emphatically fruity (slow-dried fruits of course) and with many fruit crumbles and cakes. I'm afraid I'm running short of stupid adverbs. With water: excellent, more citrus and zesty spices. Butterscotch. Finish: long, fruity, nutty, raisiny, luscious... Cloves and cinnamon, but not too much. Comments: devastatingly good and very Armagnacqy. Most probably one of the best blends I've ever tasted, whether circumspectly or audaciously. Ah well...

SGP:642 - 91 points.