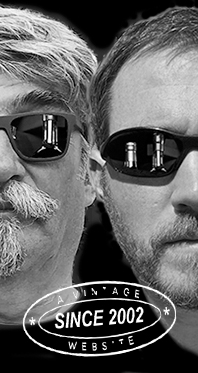 Home
Thousands of tastings,
all the music,
all the rambligs
and all the fun
(hopefully!)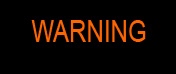 Whiskyfun.com
Guaranteed ad-free
copyright 2002-2014



November 25, 2014

---

Wandering throughout Japan


(with an uncontrolled ending)

Today we'll try to taste a bit of everything Japanese. Everything whisky, that is, unless…

Hibiki 21 yo (43%, OB, Suntory, blend, +/-2013)

Last time we tried the popular Hibiki 21 that was two years ago. I had liked it quite a lot despite 'a little lack of definition' (WF 84). Colour: gold. Nose: starts with a dry earthiness, walnuts and a little soot, before more tobacco and a little sandalwood start to dance under your nostrils. Hints of cider apples, maybe a little mustard, curry powder, a touch of coal smoke… This baby always surprised me with its dryness. Mouth: still dry, but rather on unsweetened herbal teas, more tobacco, some mint, walnuts again and then cinnamon and cardamom. Apple peelings. Good body despite the low strength. Finish: of medium length, still dry, with some cider apples and more teas. Rather dry and spicy aftertaste, with some oak. Comments: a style that I enjoy, but it's all relatively austere for a blend. No compromises!

SGP:351 - 83 points.

Hakushu 'Sherry Cask' (48%, OB, 2012, 3000 bottles)

The comrade of the much talked after Yamazaki sherry cask 2013. This Hakushu was said to be better, let's see… Colour: deep amber. Nose: even more walnuts than in the Hibiki, as well as a lot of leather (a leather shop somewhere in Camden or Clignancourt), a lot of freshly sawn and polished oak, then more and more Spanish ham and dried porcinis, cigar box and the most delicate smoke. Cigar smoke, perhaps. Then lapsang souchong tea and soy sauce. I find this pretty impressive. Mouth: ah, raisins! Then cloves, rich spice cake, ginger, chocolate, liquorice, prunes, blackberry jam, speculoos, marmalade… Then just the faintest touch of rubber. Big mouth feel, but the spices prevent it from becoming a little cloying. Thick stuff though. Finish: very long, almost endless, on bitter oranges and many many spices. Comments: a massive spicy sherry bomb. Spectacular, maybe just a little tiring, perhaps.

SGP:562 - 89 points.

Let's try to find an equally sherried Yamazaki… ( no, not that one!)…

Yamazaki 25 yo (43%, OB, +/- 2013)

Great whisky no doubt, but I remember I had found earlier batches rather too sherried. Yes, Serge speaking. And it's no cheap whisky at +/-1200 €. Colour: coffee. Nose: ah? No, it's not that sherried. I mean, it's ridden with raisins and dried figs and many jams and several chutneys, but the relatively low strength seems to have kept it rather fresh and even kind of easy. But that's just the nose. Lovely touches of cigarette tobacco and flowers in the background (iris, dandelions), then more soy sauce, walnut wine, old rancio and all that. Certainly more delicate than earlier batches – as far as I can remember. Mouth: a feeling of old Demerara rum at first sips, then a growing feeling of raw cinnamon, probably from the oak. More walnuts as well and then a dozen wheelbarrows of dark chocolate. Liquorice again, even some tar, and more and more strong coffee, Italian ristretto style. Very heavy, I'm wondering what would have happened at cask strength. Finish: long, a notch grapy perhaps. Comments: what's sure is that I liked it better than last time. They may have made it a wee bit lighter. I mean, less heavy.

SGP:572 - 89 points.

More sherry would be in order, although we might try to find 'lighter' ones later on…

Karuizawa 1984/2013 (56.8%, No.1 Drinks for Specialty Drinks, TWE, first fill sherry, cask #3663)

No comments needed, I guess. Are we far enough from the launch? I think that happened in January this year. This baby was part of a Karuizawa tutored tasting I did with His Excellency Dave Broom at Whisky Live Paris this year. Well I'm afraid Dave did 80% of the job. Colour: bronze coffee. Nose: the brightest manzanilla blended with the most complex amontillado. It is amazing. It reminds me of the olden times when I used to smoke cigars, especially when I came across my first 50-cabinet of Lusitanias, around 1990. That was at Gérard's in Geneva and… but why am I telling you all this utterly uninteresting nonsense? A magnificent nose anyway. With water: smoke and ashes! Mouth (neat): beats them all. Especially the wee blend of aniseed, mint and eucalyptus is superb. Wait, are we sure Karuizawa weren't actually making… cough syrup for the Emperor of Japan? I also find a touch of 'good' soap. With water: a massive camphory semi-dry sherry. Finish: very long, earthy, slightly mentholated again. Corinthian raisins. Comments: utterly love this, especially since I love sappy/earthy profiles – and despite the fact that some Karuizawas are rather more complex in my opinion.

SGP:572 – 93 points.

Where could you go from that one? Nowhere, unless we try something different, something completely different…

Rita 30 yo (43%, OB, Nikka, 80th anniversary, apple brandy, 2014)

Did you know that Nikka also used to produce cider, apple juice and apple brandy? I'm really curious about this kind of Japanese Calvados, named after Rita Taketsuru, born Jessie Roberta Cowan… Colour: deep gold. Nose: oh dear, we're aren't very far from malt whisky at first nosing, but indeed we're going more towards a lighter, rounder, less 'artisan' kind of calvados. Baked apples, rhubarb pie, a touch of cinnamon, a touch of sandalwood, some raisins for sure, a little vanilla… It's a very elegant spirit – and don't worry, we made a break after the invasive Karuizawa, otherwise Rita would have been crushed indeed. Mouth: much more 'old calvados', with these green apples, plenty of herbal tea and this expected gritty/grassy side, which is even more 'calvados'. Chamomile tea, overripe apples, gooseberries, a little caramel, a touch of marzipan… All is well, it's just that it tends to become a little drying. Finish: a little short, with some liquorice and cinnamon. Some vanilla in the aftertaste. Comments: the finish is a little less to my liking than the fresh and fruity arrival, but I'm the lousiest calvados connoisseur, so there.

SGP:550 - perhaps around 82 points.

Good, now that my palate is clean and tidy again, we could as well end this session with some ex-bourbon Yamazaki. Like Owner's Casks. Like distilled in 1994/1995. Eenie meenie miney mo…

Yamazaki 1995/2007 'Owner's Cask' (57%, OB, hogshead, cask #5G3087)

These bottles have become extremely hard to find, especially outside Japan. So, for the record… Colour: deep gold. Nose: typical! Vanilla and cigars plus apples and cedar wood, then a little liquorice and sawdust. The fresh oak brings more coconut, apple peelings and plain sawdust after a few seconds, as well as an earthy touch. With water: earth and apples up, plain oak down, all for the better. Mouth (neat): powerful, with a creamy fruitiness around pineapples and pears plus quite a lot of white pepper, nutmeg, cinnamon and coconut. The oak really feels here. With water: bubblegum and marshmallows coming out, very typical again. Finish: long, between white pepper from the oak and fruity sweets. Comments: quality sweet oak in full swing.

SGP:651 - 84 points.

While we're at it, let's have another 1995…

Yamazaki 1995/2007 'Owner's Cask' (59%, OB, hogshead, cask #5P70135) Colour: gold. Nose: oh this is more interesting, as I find more tropical fruits, such as bananas (no dull ueberbanany banana) and guavas. Very fruity, with some sweet vanilla as well. A kind of indie Littlemill with less citrus, and rather less plain oak than other Owner's Casks. With water: simple yet perfect coconut/grass/vanilla combo, with little plankiness (wot?) Good oak. Mouth (neat): perfect sweetness mingled with some kind of citrusy grass? Right, lemon balm. With whisky, lemon's always the saviour. With water: more of that, this is one fruity American oak-led whisky. Finish: long, it tends to become a tad acrid/green. Strong green tea. Saved by the lemon in the aftertaste. Comments: perfectly mastered oak technology. Not the most romantic whisky ever, but… SGP:751 - 87 points.

Why wouldn't we try a barrel?

Yamazaki 1994/2006 'Owner's Cask' (62%, OB, barrel, cask #4D3002) Colour: light gold. Nose: too strong to get much. Bananas, pineapples and damp grass, perhaps, but… With water: very discreet whiffs of horse dung – all nice – plus a lush fruitiness. A candy store in the countryside (there, I'm starting to use SMWS speak). Mouth (neat): oh yes yes yes, this is a perfect mentholated fruitiness! A fruit salad covered with fresh mint leaves, acacia honey and just a little grated ginger. Very oily mouth feel but that should be the very high strength. With water: do you know sweet white Jurançon wine? Just saying… Finish: long, rounded, very fruity, pretty fresh. The oak's there but its just underlining the fruitiness. Comments: a king barrel, it's hard to do much better in this style at this age. And I think all 1994s I could try have been pretty fantabulous, despite a slight simplicity. SGP:661 - 90 points.

That one called for more ex-bourbon Yamazaki… Oh but we forgot a 1995…

Yamazaki 1995/2006 'Owner's Cask' (63%, OB, for Futakata, 2nd edition, hogshead, cask #5J3072) Colour: bronze/gold. Nose: this is very different, as we get whiffs of walnutty dry sherry and certainly not a full-blown vanilla-ed bourbon style. Now, at this strength, let's take care of our nostrils. With water: Mr. Fukataka – provided there is a Mr. Fukataka – if you're ever reading this, only one word: congrats. Mouth (neat): amazing! I do not know what this is, but I find peat, tobacco, plenty of menthol, a little brine, some cough syrup, kippers, tar… This is a very Ardbeggian Yamazaki! And this is no joke. With water: stunning lemony peat and light brine combo. Just add a dozen tropical fruits, blood oranges, grapefruits, passion fruits, whatever. Glorious palate. Finish: very long, on a smoked fruit salad. The freshness is insane. Comments: what a surprise. Ex-Bowmore wood? Ex-Ardbeg indeed? Ex-Hakushu? Shall we ever know? This is why Whiskyfun.com exists, the thrill of finding great surprises. SGP:665 - 93 points.

Shall we further push our luck? How about some puncheon? And to keep it all coherent, one that was bottled at the very same very high strength… (no, we had never heard of Yamazaki before that famous book came out, as you can see, but I digress…)

Yamazaki 1994/2006 'Owner's Cask' (63%, OB, puncheon, cask #4Q70188, 545 bottles) As you know, and in theory, the size of a puncheon lies right between a butt and a hogshead, so around 320 litres, but this one may have been bigger according to the outturn. Colour: white wine, so probably less oak contact. Nose: closed, spirity, austere. Maybe a little coconut. What a contrast, 5J3072 just kills this one. With water: hard to say, I enjoy these whiffs of freshly mown lawn but it's all quite simple. Beetroots? Mouth (neat): pure fresh fruits in eau-de-vie. Slices of williams pears, raspberries, slices of banana, oranges and… say pineapple. An ultra-fruity Yamazaki that would even beat the putative son of ex-bourbon Balvenie and ex-bourbon Lochside. Oh forget! But the pear notes are immense. With water: it's pear syrup. And I happen to be in love with great pears. Finish: long, simple but extremely sweet. More par eau-de-vie and pear liqueur. And quite curiously, I do find a little sweet beetroot again. Comments: I find this very excellent, especially the palate when reduced, but also pretty narrow and simple. Mind you, after the Old-Ardbeggian one, anything would pass away. SGP:751 - 86 points.

Okay, this has gone far enough, let's have a very last one. Like another Yamazaki 1994 ex-puncheon at 63% vol. Just to keep all this 'cohesive'…

Yamazaki 1994/2006 'Owner's Cask' (63%, OB, puncheon, cask #4Q70190, 550 bottles) A close sister cask, obviously. Colour: white wine. Nose: this was to be expected, this is the same whisky. With water: both whiskies are almost indistinguishable. All the tiny differences should come from a totally unprofessional reduction work by this very clumsy taster. Mouth (neat): again, same. Maybe a notch more pineapple, and a tad less pears. Hard to say at such a high strength. With water: yeah, same whisky. Good technology. Finish: same. Comments: you could quaff ten litres of each and still find both indistinguishable from the other. On your own head be it! SGP:751 – 86 points.