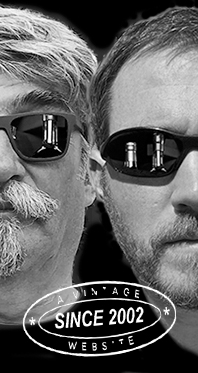 Home
Thousands of tastings,
all the music,
all the rambligs
and all the fun
(hopefully!)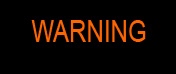 Whiskyfun.com
Guaranteed ad-free
copyright 2002-2013



June 5, 2014

---

Yet another bag of blended Scotch

I like to taste a few blends from time to time, trying to find gems. It's not always easy, because the blenders cannot quite select only the finest casks while issuing huge batches of thousands or millions of cases, but I won't deny some are pleasant drams. What's more, after almost 10,000 tasting notes we'll publish some scribblings about a recent...

Johnnie Walker 'Red Label' (40%, OB, Scotch blend, +/-2014)

The #1 Scotch in the world, from a brand new bottle. Colour: full gold. Nose: starts a little muddy and cardboardy, without much roundness or sweetness, before touches of oranges and roasted peanuts start to emerge, together with a very distant smokiness. It's light and rather inoffensive, and certainly not unpleasant. I also find hints of dandelions. Mouth: I have to say I'm surprised, this is very drinkable, not flattish and certainly not all on wood alcohol mike some other cheap blends can be. So a pleasant honeyed arrival, with peanuts again, a little smoke and a little grass, but it tends to nosedive avec five seconds, losing steam and boldness. Finish: short but clean, on oranges and biscuits. Grassier and maltier aftertaste. Comments: I had expected more 'burnt' things. A relatively good surprise despite the lightness, I think it's certainly drinkable without Coke, orange juice or tonic water. To think that they make millions and millions of cases of this!

SGP:331 - 74 points.

Loch Elcho (40%, Wemyss, Scotch blend, 2014)

This is the NAS version, I've tried a 15 yo that was quite to my liking two years ago (WF 82). There's 40% malt content. Colour: pale gold. Nose: very blendy, with notes of burnt cake, grain, whiffs of sawdust, pencil shavings and corn syrup. A little rounder than Johnnie Red, and a notch more aromatic as well, but it remains a very light blend. Mouth: more robust than Johnnie Walker Red, with more smoke and grasses, a more pronounced maltiness as well as touches of salt. I also find a little gingerbread (or speculoos) and a little custard. Finish: of medium length, a little more burnt and peppery. Some drying oak in the aftertaste, and more pepper. Comments: another honest blend, a wee notch more to my liking than JWR because it's a little fuller.

SGP:341 - 75 points.

Hankey Bannister 'Original' (40%, OB, Scotch blend, +/-2014)

It is the entry-level Hankey, made by Inverhouse (Pulteney, AnCnoc, Balblair…) I have to say I'm a fan of the 40yo, but I'm not too sure this baby will be on par, let's see… Colour: gold. Nose: starts dry and malty, a little dusty, with some breadcrumb, cocoa and burnt cake. More hay and grass after a few seconds. Very blendy again, and it's also got the same notes of sawdust as the previous ones. Mouth: rather oily, otherwise very blendy again, although there would be more fruits than in the JWR and Elcho. Stewed apples, orange cake, pear pie… That's makes it a little 'better' in my book. I quite like it! Finish: medium length. Marmalade and a little pastis, then malt and candy sugar. Comments: a very solid cheap blend. As almost always with these young blends, it rather happens on the palate. We're making good progress…

SGP:441 - 78 points.

Jackson McCloud 'Premium Blended' (40%, OB, Scotch blend, +/-2013)

I had never heard of this brand before. It seems that Master of Malt are the only ones to have it. I've picked it because, you see, the label says 'premium'… Colour: gold. Nose: it's in the same ballpark as Johnnie Walker Red Label, the styles are very similar. Roasted nuts, oak, and a faint earthiness, then bread and cakes, then fresher herbal and grassy notes. Apple peelings, a little fennel, a little marzipan. Rather nice, in fact. Mouth: it's more the Hankey Bannister now, with fruits, jams, oranges, a little cane syrup, maple syrup… Good body, oily mouth feel, another fine palate. Finish: a little short but clean, fruity and syrupy. Comments: not too sure it's 'premium' but it's balanced and pleasantly fruity. A smokiness in the aftertaste. Same overall quality as the Hankey Bannister, I'd say.

SGP:441 - 78 points.

Cutty Sark 12 yo (40%, OB, Scotch blend, +/- 2014)

It seems that this baby's recently been repackaged. I have to say I like the new packaging, but it's what's inside that counts. Colour: gold. Nose: it's having a little trouble after the previous ones, with more sour notes (sour apples) and more raw oak, with a dusty side. On the other hand, there's a rather complex fruitiness behind that, with even touches of mangos. Mangos always work in whisky! Also violets that I had already found in earlier expressions. Mouth: the oak feels, the attack is a bit tannic and drying (strong black tea) but once again, a complex fruitiness emerges after two seconds in your month, with marmalade, raisins and quince jelly. Love quince jelly. Quite some vanilla too. Finish: medium length. Honeyed and jammy. Comments: I think Cutty 12 improved a lot since four or five years. It's got much more oomph than before, maybe thanks to more newish American oak. Feels like it.

SGP:541 - 78 points.

Label 5 18 yo 'Extra Rare' (40%, OB, Scotch blend, +/- 2014)

Label 5 is a huge brand in France. It's owned by La Martiniquaise, a pretty large company that also bought Glen Moray from Glenmorangie a few years ago. This Extra-Rare is a brand new expression, we had tried the former – and 'regular' – 18 yo a while back and well, it was more than okay in my book (WF 75). Colour: gold. They display the same colour anyway. Nose: it is lighter and drier than the Cutty, narrower, and spicier. I find touches of candied ginger, cedar wood, cinnamon and then apple pie. Roasted chestnuts. Mouth: different from the others, with more stewed fruits as well as obvious notes of rum. Did they reuse rhum barrels from Saint James, their distillery in Martinique? It's a little thin but I enjoy this 'diverging' style, including the notes of banana wine. Fun stuff! Finish: short, fruity, tropical. Banana liqueur again. Comments: we're somewhere between rum and whisky, which is fun! Too bad it's all a little thin.

SGP:631 - 77 points.

Good, we need one 80+ points. Let's resort to an old favourite…

Hankey Bannister 40 yo (44.3%, OB, Scotch blend, 1480 decanters, 2013)

I had an earlier bottling, at 43.3%, at no less than 90 points. According to the always-well-informed Whisky Exchange, this baby contains Speysiders from 1967 and 1970. Colour: deep gold. Nose: absolutely impressive. The Speysiders cannot come from Balblair, as Balblair's not a Speysider, but it does have an old Balblair profile, reminiscent of the wonderful official 38 yo 1966 from a few years back (WF 92). A hotchpotch of stewed orchard fruits, flower nectar, honeys, Virginia tobacco, incense and roses, orange blossom, walnut wine, Corinthian raisins and juicy red peaches. Very fragrant, very fantastic. What a nose! Mouth: yes! It could have been a little too woody/tea-ish, but it's not, at all. Old vintage Port, orange liqueurs, various honeys, sponge cake, Turkish delights, a little fudge, one or two tinned litchis, pomegranates, blood oranges, then mint and eucalyptus that lift it and make it fresher… Everything is perfect, I think the blender did a brilliant work on this combo. Finish: maybe not very long, but the freshness remains impressive. Comments: some friends keep arguing that blends are as good as malts. That's not my opinion, but in this case, I have to admit defeat. Very impressive, and probably less smoky than the previous 40 according to my old tasting notes.

SGP:551 - 91 points.