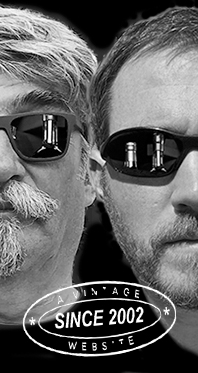 Home
Thousands of tastings,
all the music,
all the rambligs
and all the fun
(hopefully!)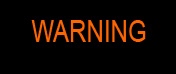 Whiskyfun.com
Guaranteed ad-free
copyright 2002-2013



June 4, 2014

---

Yet another flight by Port Ellen Airlines

It seems that quite a few bottlers had kept some Port Ellen in their inventories, which doesn't obligatorily mean that they've been speculating. Indeed, some are trying to issue jewels every year, and to do that you need to act like a squirrel with its hazelnuts or acorns. So we'll have one or two new ones today, but first, let's have a light aperitif. Mind you, we have manners!

Port Ellen 1970 (40%, Gordon & MacPhail, Connoisseur's Choice, old map label)

No neck label and so no age statement on this little baby, but I'd wager it was bottled around 1988. Colour: gold. Nose: what a superb and complex Port Ellen! It's more or less a blend of seawater and eucalyptus/camphor embrocation, with three drops of tar liqueur and whiffs of coal, or rather drawing charcoal. All that isn't big, but the aromas are very persistent. Having said that, after five minutes there are more notes of hessian as well as a bag of cider apples and quite some bacon, while the tar and coal smoke have almost vanished. Very elegant, something that's not always associated with PE within whisky circles. Mouth: not much tar left, but the body's impressive. It's salty, I even find quite a lot of smoked salmon, then overripe apples and slightly stale lemon juice. It's also quite camphory again, while the coastal side never stops growing. We're almost quaffing seawater. Finish: long, and that's the distillate, not the strength. Smoked salmon sprinkled with lemon juice plus a few black olives. Comments: it's a very impressive distillate, both soft and potent. Whisky for lovers of great dry white wines! I just hope it won't kill the followers…

SGP:367 - 93 points.

Port Ellen 29 yo 1983/2012 (52%, Maltbarn, bourbon, 86 bottles)

This baby's been bottled two years ago but it's just been launched. Colour: straw. Nose: it's the tar that strikes you first, also this feeling of bicycle inner tube, but just after that it becomes very medicinal, with buckets of mercurochrome and other antiseptics. I also find a lot of graphite oil, wet chalk, and then seashells and seaweed with a little lemon and diesel oil. Probably the most mineral of all heavy peaters from Islay, sharper and more 'blady' than the 1970. With water: gets pleasantly narrow, all on wet wool, hessian, mud (on Islay, of course) and fresh mushrooms. Oyster mushrooms, obviously. Mouth (neat): immediate, almost instantaneous. Wham-bam lemon, grapefruits, salt and smoked herrings. Impeccably focused and zesty. No need to add anything. With water: same, just more approachable. Perfect. Finish: long, salty, lemony, tarry… In short, very 'PE'. Comments: very PE indeed. One of the great 'ultra-clean' ones, Old Bothwell style.

SGP:367 - 92 points.

Port Ellen 30 yo 1982/2012 (51.8%, Douglas Laing, Platinum Old and Rare, 154 bottles)

Colour: pale gold. Nose: this one's much easier – as easy as PE can be – than the 1983, sweeter and rounder, certainly less tarry and smoky, less medicinal as well. In short, it's much gentler. It's also more coastal, with stronger seawater and seashells, then leather, sour apples and tobacco. In fact, it's just as great, only… yeah, gentler. With water: becomes a tad acetic, with notes of old wood. A bit out of context? Mouth (neat): it's very different from the 1983, and this time it's much more powerful, with bitter herbs, green peppercorns, something that bites you, something acrid… So a very pungent PE, but it hasn't got the big tar that used to hide in, say the old Rare Malts that used to be equally biting. With water: better, but it remains green and acrid. Chillis, wasabi, lemon skin… Finish: very long, a tad rounder and more civilised, but it remains a big beast. Curious notes of saccharin in the aftertaste. Comments: I like it a lot but, as they say, there are even better ones out there. Just my opinion.

SGP:377 - 88 points.

Port Ellen 32 yo 1982/2014 (57.9%, Malts of Scotland, Diamonds, bourbon hogshead, cask #MoS 14021, 145 bottles)

This one's brand new. Colour: deep gold. Nose: oooh! Honey and beeswax in Port Ellen? Indeed, this old baby starts as rounded and luscious as, say a Caperdonich 1972 (if that rings a bell), and it's only after five seconds that the briny, tarry and, above all, very mentholated and camphory side starts to show up. I have to say it 'sounds' a bit like an early 1970s Ardbeg after one minute, which is very spectacular. I also find wee touches of vanilla and earthy ginger, which, indeed, hints at rather active American oak. With water: it smells exactly like a great, old, carefully matured Cuban cigar. Mouth (neat): high-impact smoky grasses, lime, lemon juice, kippers and pepper. It's absolutely huge – and forget about the roundness that we found in the nose. Woooh! With water: wee touches of oak (shavings), then lemon, brine, smoked fish, salted anchovies and all that. More pepper too, a faint feeling of Tabasco. Finish: very long, rather peppery. A lot of salty liquorice. Comments: I'm not sure it takes water perfectly well on the palate, but other than that, it's just glorious.

SGP:467 - 92 points.

Let's have one or two older bottlings…

Port Ellen 25 yo 1982/2007 (58.1%, Bladnoch Forum, cask #2036, 638 bottles)

Colour: white wine. Nose: this one's got quite some fudge, butterscotch, then hessian and smoked fish. It's another relatively gentle one, it seems. I also find touches of rubber rather than tar, then notes of old oak and drops of cider vinegar. It's having a bit of a hard time after the great ones we've just tried, but it's still very fine. With water: soaked smoked malted barley, 'a kiln', notes of cow stable and less rubber this time. Very 'organic'. Mouth (neat): starts rather sweet, with lemon drops and maybe a little cooked rhubarb, then many more rocks and litres of seawater, as well as bitter apple skins and grapefruits. Great sharpness after the sweet arrival. With water: some cardboard comes through, more smoked grains, old oak… Finish: long, slightly indefinite for Port Ellen. Can you smoke mud and old wood? Comments: it's got a death seat, so I'll try to remain fair with my score. Oh anyway, it's very good whisky.

SGP:357 - 86 points.

All right, a last one. And since we've started this little session with a 1970, why not have another one from the same vintage? And an utter beast this time? Warning, impact in 5… 4… 3… 2… 1…

Port Ellen 17 yo 1970/1987 (62.4%, Gordon & MacPhail for Intertrade, 243 bottles)

Colour: straw. Nose: no, seriously, it's not THAT strong, it's just totally incredible. I hate to say this but it's not whisky for beginners, because there are quite a few puzzling smells and little peat. Like, cauliflower. Or broccoli, abandoned garage, old copper coins, vase water, carbon paper (remember?), saltpetre, cooked asparagus, fresh mown lawn, big city rainwater, capers… and all that at 62% vol., imagine what will happen at around 45%! With water: imagine you've got a jacket made out of raw wool (Harris tweed, perhaps), and you've spent a whole night around a campfire on a beach, singing Dylan and Joan Baez with good friends. This is how your jacket will smell in the morning (provided you've got kippers in your pockets). Mouth (neat): lovely violence. Seriously, it's hard, pungent, aggressive… I'm sure the excellent and very engaging Nadi Fiori was not wanting us to drink this neat when he selected this monster. So, with water: pressed kippers and smoked salmon with a drizzle of lemon butter juice. Finish: almost endless, lemony, salty… Oysters! Comments: very oystery, I would say. Spectacular, but maybe a little monolithic, and I'm not 100% sure I didn't like the 1970 at 40% vol. even better. I think I did.

SGP:257 - 93 points.

(With thanks and hugs to Diego, Lukas and Philip)

Today:

JAZZ

. Performer: Alex Machacek. Track: a Zappaish Why Not?.

Please

visit

his

website and buy

his

music

...