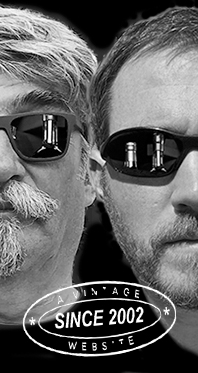 Home
Thousands of tastings,
all the music,
all the rambligs
and all the fun
(hopefully!)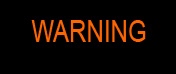 Whiskyfun.com
Guaranteed ad-free
copyright 2002-2013



April 11, 2014

---

Yet another little bag of blends

We'll try to select better ones this time, because blend isn't always crap, says Vox Populi.

Nevis Dew 'Special Reserve' (40%, OB, Scotch blend, +/-2013)

A variation of Ben Nevis' well-known Dew of Ben Nevis. Should be the entry-level bottling. Colour: pale gold. Nose: I think the malt shines through, and in this case it's a young and rather vibrant Ben Nevis, with this very typical burnt fruitiness. It's all quite clean here, despite – or maybe thanks to – a wee soapiness that's not unpleasant. Rose petals? Or better yet, gewürztraminer. Also roasted malt and whiffs of wood smoke. This nose has character. Mouth: good! Sure it's no big whisky but again, it's quite characterful, with some malt, roasted nuts, these very peculiar oranges that are usually to be found in Ben Nevis (Marcel's kumquats?) and something flowery. The middle is weaker though, and a little cardboardy. 43% would have been welcome. Finish: short and thin, sadly. Loses points here. Caramel and sugar cane, orange squash… Comments: it's a lovely composition, we're far from many bland blends, but more oomph was needed for it to fetch 80+ in my book.

SGP:442 - 78 points.

Putachieside 12 yo (40%, Cadenhead, Scotch blend, +/-2013)

One of the famous old blends by Cadenhead (Moidart, Campbeltown Loch, Putachieside…) Colour: white wine. Nose: as always in the best blends, the malts do all the talking and the silent spirits (the grains) just keep quiet. This time it's a whole basket of orchard fruits, especially apples, complemented with almonds, marzipan, orange blossom and a fatty/greasy touch that cannot not hint at Springbank, or rather Longrow. Perfect nose for a blend. Mouth: absolutely terrific, the Longrowness strikes first (not sure at all there's some Longrow inside, but it really feels like that), with some smoke, lemongrass, chlorophyll, a wee feeling of antiseptic, mouthwash and fresh orange juice, then straight malt and toasted bread. A little grapefruit too. Finish: abnormally long considering the strength, and perfectly sooty and orangey. Comments: love this blend by Cadenhead. We're so far from the large-volume ones!

SGP:552 - 85 points.

While we were talking about Moidart…

Moidart 10 yo (46%, Cadenhead, Scotch blended malt, +/-2013)

Colour: white wine. Nose: we're extremely close to Putachieside, I had thought this would be more different. It seems that the juice is almost the same, or I am very tired. And yes I know this is all malt, while the other baby had some grain inside. Same smoky, medicinal, sooty profile. After ten minutes, the malty side gets bigger than that of the Putachieside. Phew, it wasn't me… Mouth: same, just bigger. Can you smoke bananas? So peat, vanilla, drops of brine, a little cough syrup, apple juice and eucalyptus drops. Perfect body. Finish: long, smoky, sooty, malty, lemony, perfect. Spicier aftertaste. Comments: hide the label and claim it's 1987 Longrow. Well, almost.

SGP:553 - 87 points.

The Moidart was a trap, which blend could still put up a good show after it? Let's try another little-known blended malt… And if that doesn't work, we'll simply stop.

The Feathery (40%, Spencerfield Spirit, Highland blended malt, 2014)

This baby by the good people who are behind Sheep Dip and Pig's Nose. Purely Highlands but careful, it's only 40% vol. And remember Speyside lies in the Highlands. Colour: dark gold. Nose: well, I like this. It's rather 'Highlands' indeed, with a waxy minerality and lovely whiffs of leather, tobacco and oranges, then polished woods and a little earth. There is also some nutty sherry inside, with walnuts and a wee touch of ginger and curry powder. Well composed for sure! Mouth: cerealy, but the oak feels a bit too much for my taste, with some ginger, spicy fudge and cloves (re-racked?) Develops on rather un-Scottish notes, such as rye, but quality remains quite high. Bitter oranges, two or three violet bonbons. Loses steam a bit… 40% isn't enough. Finish: a little too short, and that's a shame because one can feel that the composition works well. Comments: a very good, but curious blend of old-schoolness (the nose) and modernity (the palate). A little more oomph would have been welcome.

SGP:531 - 80 points.