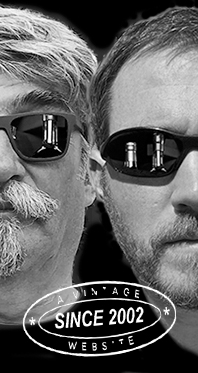 Home
Thousands of tastings,
all the music,
all the rambligs
and all the fun
(hopefully!)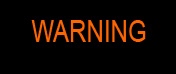 Whiskyfun.com
Guaranteed ad-free
copyright 2002-2013



January 7, 2014

---

Young Laphroaig
and very young Laphroaig

Young Laphroaig, when staying away from excessive botox (read dreadful newish oak), can be absolutely stellar in my opinion. Let's try to find a few...

Laphroaig 'An Cuan Mor' (48%, OB, travel retail, 2013)

What's really cool with all these new NAS whiskies, is that we'll all soon be fluent in Gaelic. Proof, I already know how to write 'gleamach'. This one was matured in first fill bourbon and finished in European oak. Colour: gold. Nose: oh, there's much more Laphroaigness than in the very modest recent QA Cask or PX Cask, but there's also quite some sawdust. Big medicinal smoke, soot, a little candy sugar, brine, seaweed, then a lovely earthiness, damp earth, fern, moss... All that works extremely well in my opinion. No dumb vanilla syrup that I can smell, hurray! Mouth: there are wee touches of plain oak, and certainly quite some ginger from the European oak in the first sip, but other than that, it's classic medicinal Laphroaig, with only a few touches of soda in the background (7 Up?) Big peat, liquorice wood, roots, earth... And blood oranges. Finish: long, maybe a notch sugary now but it works. Candy sugar, peat, oak... Comments: the oak's very noticeable, to say the least, and this baby feels a bit carpentered, so to speak, but even I prefer natural Laphroaig, I think this one's quite excellent, you just need to be into whiskies with 'exposed beams'. Ha.

SGP:557 - 85 points.

Laphroaig 6 yo 2006/2012 (46%, Coopers Choice, hogshead, cask ##4361)

A very young one, that's interesting... Colour: straw. Nose: not quite whisky yet, because the yeasty and beery side remains very obvious, but indeed it's very interesting to catch a malt at this point. Not much medicinal notes, rather a lot of brine and seawater, seaweed, beach sand, oysters and all that jazz. All that with a good deal of peat smoke, no need to say. Like nosing some smoked seawater! Mouth: you know what, it's the 'An Cuan Mor', only with less oak. This is striking. Pure brine and liquid smoke, oyster juice, a feeling of antiseptic this time, kippers, earth, liquorice, gentian... Finish: long and very briny. How is it possible to obtain this profile without adding quite a few fistfuls of salt to each barrel? Comments: obviously very spirit-forward. What's not to like when the spirit's this great? A spectacular ueberyoungster.

SGP:457 - 87 points.

Laphroaig 6 yo 2006/2013 (57.8%, Single Cask Nation, refill hogshead, cask #119, 269 bottles)

Colour: white wine. Nose: very similar, but less expressive, as always when the strength's very high. It's maybe the salty/coastal side that's more apparent, sardines, oysters, beach sand and such... With water: it couldn't be nicer at six years of age. High smoke ratio, burnt plastic 'in a good way', new tyres, seaweed fire... Mouth (neat): pow! High impact, mezcaly Laphroaig. Impressive brine, capers, gherkins, olives, smoke... I love this. With water: more of all that. I'm mucho impressed. What a spirit! Finish: very long, with some lemon lifting it to new heights. Interminable. Comments: what an amazing young Laphroaig! You just cannot beat this. Deserves a very high score, I'm wondering why the owners - not just at Laphroaig - don't manage to issue such crystalline bottlings.

SGP:458 - 92 points.

Laphroaig 12 yo 2000/2013 (51.7%, The Perfect Dram, refill sherry)

Colour: straw. Nose: it's a seawatery and camphory one, it seems. So camphor and eucalyptus (that would be Vicks', wouldn't it) and quite some menthol, with a mild smoke, then some liquorice and touches of tinned pineapples that remind me of the old 10 CS. Keeps developing for a long time, this baby shouldn't be rushed. With water: fab. Smoked passion fruits and mangos, enough said. Mouth (neat): lovely! Big peat smoke, sweets and jellybeans, all flavoured with tropical fruits, and then a huge saltiness again. There's this peat/tropical fruits combo that used to work so well in much older Laphroaigs. Hurray! With water: grapefruits and citrons are coming out, together with even more salt and a dry ashy side. Finish: long and sharp, chiselled, very ashy and smoky. And briny. Comments: extremely great, give it a little time and it'll remind you of the best 10 yo Cask Strength. Well done again Whisky Agency, really loved this one.

SGP:557 - 91 points.

Laphroaig 15 yo 1998/2013 (52.7%, The Whisky Agency, refill hogshead, 261 bottles)

Colour: white wine. Nose: less straight and 'evident' sharpness, more sourish fruitiness (cider apples, perhaps) for a few seconds... Even a yeastiness. Then more raw wool, earth, rainwater, then spicy herbs (dill, for example) and lastly, all things from the sea. Fish first, then seashells, then weed. Oops, almost forgot all this antiseptic and tincture of iodine. Quality's high again, it seems. With water: seaweed, fresh, old, dried. Mouth (neat): fab. Almond oil, kippers, marzipan, crystallised lemon, salt, smoked salmon, lemon zests... And a huge smoke. Evident. With water: the tropical fruits come out. More menthol and camphor as well. Haven't I mentioned Vicks' before? Finish: long. Salty. Very salty. Comments: just another great one. The 2000 was (even) better chiselled, though. I'll say it again, why do the owners (of the distillery) keep fiddling with unlikely wood when they have such a marvellous distillate?

SGP:357 - 90 points.