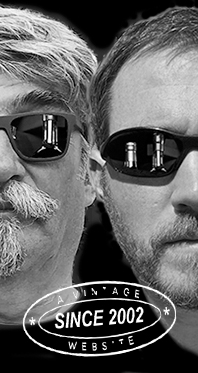 Home
Thousands of tastings,
all the music,
all the rambligs
and all the fun
(hopefully!)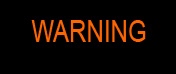 Whiskyfun.com
Guaranteed ad-free
copyright 2002-2013



January 9, 2014

---

Young guns from the Glens

Very young whiskies are always interesting, and sometimes even very good. They usually display the distilleries' core characters, unless they were treated with heavy wood or wine, of course. And why young Glens, you may ask? Why not? (that was very useful, S.)

Glen Spey 9 yo 2002/2012 (46%, Douglas Laing, Provenance, cask #8468)

Glen Spey! I haven't tried many, I have to say. Could tell you how it should or could taste... Colour: pale white wine. Nose: it's quite smoky I have to say, so it's a surprise. Almost Talisker-smoky, in fact, with then more greengages and apples. Also a minerality and whiffs of menthol... I find this interesting and even nice. Mouth: oh, same feeling, some peat smoke, rocks, ashes, then bitter herbs, a medicinal side, artichokes... Truly a surprise, I had thought this would be 'another sweet and fruity young Speyside'. Not at all! Finish: long, always very grassy and mineral. And smoky. Comments: had to double-check the label but no, this is no mistake, it's truly a very peaty Glen Spey. Or someone has been playing tricks... Good stuff anyway.

SGP:355 - 83 points.

Glendronach 8 yo 'Octarine' (46%, OB, +/-2013) I had first tried Octarine when it came out, back in 2010. It's the kind of whisky that I like to follow every three or four years... Colour: red amber (looks finished). Nose: I like these notes of orange peel and raspberry jam, the herbal teas (hawthorn, eglantine) and the light toffeeness. Also something mineral, but it's not gunpowder. Say gravel. Maybe Turkish delights, also. Mouth: yes it works, like almost everything Glendronach does these days. Ganaches, some kind of fruity toffee, some soft spices (cloves for sure), oranges, some liquorice, strawberry jam... It's a rather fresher kind of sherry (is that sherry?) and the whole feels older than 8. Finish: quite long, fresh, easy, fruity... Comments: I had found the first edition beautifully compact, I find this one pretty wider but not less beautiful. Great value for money (what's the price again?... ahem...)

SGP:651 - 85 points.

Glentauchers 8 yo 2005/2013 (48.2%, Sansibar, 244 bottles)

Colour: gold. Nose: not too sure this was totally ready for bottling, since I find quite some porridge and damp oatcakes at first nosing, but I won't deny that the herbal side as well s these notes of fresh barley are quite nice. There's also some fresh figs, quite a departure from the usual dried ones that we find in many whiskies. I enjoy this freshness, I have to say. Mouth: fun fruits! Tangerines and bitter oranges plus quite some ginger liqueur (European oak???), liqueur-filled chocolate, a wee touch of Thai red sauce, then more tangerines and their peels... I don't know if that's because I've just mentioned red sauce, but it feels a bit like Campari at cask strength. Good body. Finish: long, with more of all that. Comments: Campari-orange. That's fun!

SGP:561 - 84 points.

Glenglassaugh 'Evolution' (50%, OB, +/-2013) This is 'new' Glenglassaugh, meaning it was distilled after the distillery was restarted, in the end of 2008. It was matured in ex-George Dickel casks. I think there were also bottlings at full cask strength. Colour: white wine. Nose: nah, this is too young. Vanilla and cherries on porridge, then a lot of plum eau-de-vie, which I often find in very young malts. Not unpleasant, in fact, but without peat, special cut, mild climate or 'heavy' wood, it's hard to come up with 'mature' whisky after just four or five years. Mouth: fairly better, I think. Barley sugar and apple juice, with less raw notes. Fine oily vanilla from the Tennessee casks. A little kirsch rather than plum, I'd say. Finish: quite long, sweet and barleyish. Comments: a very sweet one, 'showing promise', as they say. Rather for mixing, at this age?

SGP:631 - 76 points.

Glenallachie 8 yo 2004/2013 (53.5%, Whisky-Doris, 10th Anniversary, sherry butt, 377 bottles)

A young Glenallachie, that's quite rare. Colour: gold. Nose: the most vanilla-ed, toffee-ish, honeyed and rounded of them all. A lot of barley sugar as well, tarte tatin (big) and butterscotch, it's all very easy and appealing. No roughish notes at all despite the very young age. With water: as usual, a few little farmy touches come through (hay) as well as a little mint. Just a little. Mouth (neat): crunching a cereal bar. Also more herbs, some a tad bitter. And also white chocolate, apple pie, malt. With water: sweet malty whisky. A little marmalade as well. Finish: quite long but it's not the best part. Very barleyish. Comments: very fine. I would imagine this easy/malty style would make for a fine official Glenallachie.

SGP:441 - 83 points.

All right, all were very fine, even the ueberyoung Glenglassaugh was quite fine, but maybe we could have a digestif. A old young one...

Glenfarclas-Glenlivet 8 yo (40%, OB, Grant Bonding, Italy, late 1960's)

We already had one that was labelled at 70°proof, while this one shows a %. Colour: gold. Nose: this must be bottle ageing. It's an extremely honeyed one, it could have been a 40yo Caperdonich, Glen Grant or even Macallan (ex-refill). So beeswax, honey and nectar, then polished wood - while there mustn't be much wood, crushed mustard seeds, pecans, a grassy smokiness and a lot of blond tobacco. Absolutely gorgeous nose. Mouth: amazing. Less complex but amazing. Nuts and chocolates and dried fruits and honeys and herbal teas and mint and Indian sweet sauce (korma mix, I'd say) and... That's all. Well that was already a lot. Finish: long and full, with a smoky side and many jams and honeys. Marmalade. Comments: whiskies used to be bigger and fatter for sure. Maybe that's direct-firing? Amazing whisky but maybe it wasn't strictly 8. Rather feels like 25. And 40% vol, imagine! Feels like 46%.

SGP:662 - 91 points.