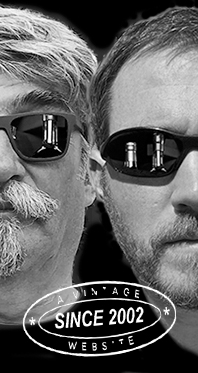 Home
Thousands of tastings,
all the music,
all the rambligs
and all the fun
(hopefully!)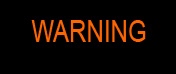 Whiskyfun.com
Guaranteed ad-free
copyright 2002-2015



February 25, 2015

---

We haven't had any Caperdonichs in recent time, as far as I can remember. Let's put that straight, and we'll even have this bunch more or less at random.

Caperdonich 16 yo 1972/1988 (40%, Signatory Vintage, Sailing Ships, cask #7130-2, 1200 bottles)

At 40% vol., this baby should make for a nice aperitif. Colour: deep amber. Nose: it's not quite one of the famous 'beehivy' 1972s, probably because of a rather big sherriness. Having said that, the fruitiness is as luscious as fruits can get, with plenty of dried figs, dates and quinces, then a little heather honey, some chocolate sauce, blood oranges, a touch of wood smoke and then plenty of prunes and raisins. Ultra-classic, high-quality sherry ala old Macallan. Frankly, had I nosed this blind, I'd have said 'Macallan, late 1970s-early 1970s'. I know, easy to say… Mouth: absolutely excellent, and the low strength isn't a problem, such is this baby's thickness. Loads and loads of liqueur-filled milk chocolate, café latte, hazelnut liqueur, high quality Bailey's (an oxymoron?) and manuka honey. A spoonful of high-end strawberry jam. Perfect rounded and complex sweet sherry – although you may call this 'paxaretty'. Finish: quite long, with even more prunes and raisins. Honeyed aftertaste. Comments: so much for an aperitif, this is a perfect digestif. Very high quality! Bwaaah… BTW, I just saw that I already tried this baby in 2004 and came up with a score of 'only' 88. That was clearly too low.

SGP:641 – 91 points.

Caperdonich (45.7%, That Boutique-y Whisky Company, 120 bottles, 2013)

Tell me about a death seat… I am sorry! Colour: straw. Nose: of course it cannot compete against the sherried 1972, but I have to say I find this nose pretty complex, with lovely notes of ripe bananas, raisins, vanilla cream, cantaloupe melons and then more and more menthol, Vichy pastilles – or Mark & Spencer's Curiously Strong Mints… That aren't strong at all. Mouth: fresh and complex, with these mint drops again, a touch of aniseed, pine smoke, honeydew, cantaloupe melons again, plantains… This is highly drinkable. Finish: of medium length, with rather more ashy smoke, although I wouldn't call this 'a peaty Caperdonich'. Comments: tastes like a very good blended malt.

SGP:552 - 86 points.

Caperdonich 21 yo 1992/2014 (46%, Berry Bros & Rudd, cask #121123)

Colour: white wine. Nose: oh lovely! Some fresh marzipan at first nosing, a little pine liqueur, certainly a lot of gingerbread and spicy 'Christstolle' (Christmas cake), caraway aplenty, muscovado sugar… This isn't heavy at all, and yet it's very Christmassy. I know, we're extremely late, apologies. Stone fruits. Mouth: less unusual, less extravagant, more 'straightly fruity', with ripe cherries, ripe apples, pears, gooseberries, all that topped with barley syrup and once again some cloves and caraway. Mulled whisky or something? Finish: long, fresh, fruity and spicy. Of course it's nothing like the deadly Fireball whisky liqueur, but it does bear some kinds of similarities. Should I apologise again? Comments: highly drinkable Caperdonich. These sweet spices work very well and the strength is perfect.

SGP:551 - 87 points.

All is going very well so far…

Caperdonich 37 yo 1972/2009 (52.4%, Acorn, The Malt Tribune, Ac XXXVII, Japan)

There's more to read on the label than in any edition of the Daily Mail! Colour: deep gold. Nose: I'm deeply sorry, but as they say in Greenland, esta mierda es mi mierda. Textbook 1972 Caperdonich, ridden with various honeys, saps, oils, dried fruits, chocolates and soft spices. Then whiffs of menthol and damp gravel. The minerality is a little surprising, but it is an asset. There's also a little coconut from the oak, but nothing unbearable, quite the contrary. With water: menthol and lime blossom tea. A greenness. Mouth (neat): the oak's a little too loud, I have to say, which the coconut in the nose did imply/suggest. Too bad! Cinnamon and toasted bread, ginger… The good news is that the fruity base remained solid, with perfect notes of dried figs, acacia honey and crystallised tangerines. Too bad the oak's a little loud… With water: not quite. Some tangerines and mandarins come out, but there are more drying tannins as well. Finish: quite long, mentholated, tea-ish. Nice freshness. Comments: do not get me wrong, this baby's excellent, it just couldn't make it to 90.

SGP:651 - 89 points.

Let's have more 1972s! Duncan Taylor used to be THE specialists in the good old days…

Caperdonich 36 yo 1972/2008 (54.4%, Duncan Taylor, Rare Auld, cask #7419, 193 bottles)

Colour: full gold. Nose: this one starts a little chalky instead of fully fruity/honeyed, but the troops are soon to arrive, with an almost perfect combination of all things herbal and 'foresty' (pine needles and dead leaves, I'd say) and both fresh and dried fruits. I really enjoy this feeling of humus. With water: more of all that. That famous 'walk in the forest after a heavy shower'. Almost Disneyish. Mouth (neat): how very excellent! Chartreuse and honey, raisins and ripe mangos, maple syrup and Cointreau. Pretty unbeatable. Love the nutmeg in the background. With water: excellent indeed. Perfect balance between the honey/dried fruits and the mint/sap tones. Finish: long, with some dominating oranges this time. Love oranges. Comments: I shall not write about the prices of these bottles when they were coming out – without any silly decanters. No no no.

SGP:651 - 91 points.

Caperdonich 36 yo 1972/2009 (47,8%, Duncan Taylor, Rare Auld, cask #7449, 158 bottles)

Colour: full gold. Nose: very similar, obviously. Maybe a little more nutty/vanilled aromas, possibly from a more active cask, which the lower strength might confirm. Rather more notes of fern, moss and such, and a little less honey and dried fruits. Starting to split hairs, I know… Mouth: indeed, it's a more piny, sappy, herbal Caperdonich, but that imparts more tertiary notes. There's also more citrus, bitter oranges, grapefruits… So the whole's rather fresher, zestier, tenser, cleaner… So it's rather unusual for a 1972 Caperdonich, but I find this absolutely perfect. Old whisky that kept its freshness is always the best, says yours truly. Ermnlrmnr… Finish: long kind of sharp, whistle-clean, lemony, amazing. Comments: this baby took me by surprise. To be honest, there was also a very faint soapy side, so I couldn't go much above…

SGP:651 - 90 points.

Caperdonich 37 yo 1972/ 2010 (51.4%, Duncan Taylor, Rare Auld, cask #7436, 152 bottles)

Colour: gold. Nose: this one seems to be more herbal, drier, without the entrancing fruitiness and the stunning honeyness. Bizarre… With water: water further wrecks it. Whiffs of washing-up liquid. What happened? Mouth (neat): these piny flavours are a little too much, it's as if the cask had been much more extractive. With water: no, there's too much soap. Finish: same. Comments: I think there's been an accident. The 'background' seems alright, it's this piny/soapy layer that just kills it.

SGP:371 - 65 points

(for the record – oh forget).

Caperdonich 37 yo 1972/2010 (56.5%, Duncan Taylor, Rare Auld, cask #7414, 147 bottles)

Colour: amber gold. Nose: oh yess! Baklavas, honey, nectar and orange blossom, then a touch of mint, humus, camphor and tobacco. Long story short: this is perfect. With water: utter top notch. Everything's there, including these tiny farmy aromas that bring so much complexity. Get your iPhone ready (unless you're more into the Nokia revival – are you?) Mouth (neat): exceptional, rich yet 'vibrant', with many dried fruits, honeys, saps, oils and this feeling of high-end arak. Yes there are figs. The whole's quite powerful. With water: the number of the Anti-Maltoporn brigade is 56 64 89 3… haha. Finish: quite long, a bit rough, which is great in this context. Great notes of peppery apples. A little more oak in the aftertaste. No, quite some oak. Comments: cancel your call, I was about to go to 92 but the oak in the finish was a tad 'too much'. Very excellent nonetheless.

SGP:561 - 90 points.

There are many more 1972 Caperdonichs in our sample library, but I think we've had enough. Next time.