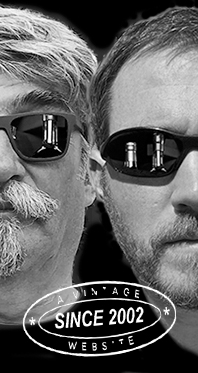 Home
Thousands of tastings,
all the music,
all the rambligs
and all the fun
(hopefully!)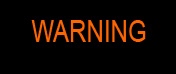 Whiskyfun.com
Guaranteed ad-free
copyright 2002-2015



April 14, 2015

---

A bed of roses, or a bag of Littlemill

It's a bottomless pit! There's more late 1980s – early 1990s Littlemill around, and I'm sure nobody will complain. BTW, remember Littlemill, before it was closed and then destroyed for good by a fire, was the oldest working Scottish distillery (1772 and some luminaries even wrote circa 1750.)

Littlemill 22 yo 1992/2014 (46.7%, Archives, hogshead, cask #43, 59 bottles)

A micro-bottling, and probably a shared cask. Colour: gold. Nose: this will be quick. Clay and oranges, with touches of passion fruits in the background, then lilies. Obvious and 'irrefutable'. Mouth: irrefutable indeed. These Littlemills represent one of, if not the sexiest style of malt whisky ever, with both the emphatic fresh fruitiness that some Irish can display, and the fatter, perhaps better textured and earthier body of Scotch. Well the style of the bigger Lowlanders, especially since this one's rather more full-bodied than others. A la Rosebank, if you will. I may be dreaming, but I even find some kind of peat. Finish: long, both fruity and perfumed, with one marshmallow – or is that icing sugar – and a grassier aftertaste. Tinned pineapples in the aftertaste. Comments: bingo again. Hope this little session won't be too boring.

SGP:651 - 90 points.

Littlemill 21 yo 1992/2014 (52.9%, The Whisky Mercenary, bourbon cask)

Colour: gold. Nose: it's a slightly more aromatic, fatter, jammier Littlemill after the Archives, but styles are – of course – similar. This cask was probably a little more active, since I can find a touch of menthol and a little more vanilla, but other than that, this is a fruit exotique extravaganza. Also big table Muscat grapes, then a little more clay, chalk and paraffin, which adds texture. Another irrefutable one. With water: this is pure multi-vitamin fruit juice. Mouth (neat): pure Littlemillness (read above) plus something a little more almondy/waxy. Ideally, some great Slivovitz could taste like this. With water: we got extremely close to the Archives. Both are almost undistinguishable when at roughly the same strengths. Finish: same comments. Comments: I'm afraid this session will be a bed of roses indeed. Let's see of we'll manage to go… under 90 points ;-).

SGP:651 - 90 points.

Littlemill 21 yo 1992/2014 (53.6%, Lady of the Glen, bourbon, 320 bottles) Colour: gold. Nose: oh interesting, there's less extravagant fruits in this one, and rather more grassy/herbal notes, with some patchouli, something like eucalyptus-scented candles, honeydew, green bananas (or plantains), wax… That's all pretty interesting I have to say. And nice. With water: oh, no, wait, it was kind of shut down by water. But I enjoy these discreet hints of sunflower oil. Or something like that. Perhaps sweet maize. Mouth (neat): lovely and unusual! More like raisins dipped in grapefruit-and-mint jam. I also find notes of brandy, as if this was an ex-armagnac cask – which it wasn't, obviously. Fun and pretty pretty good. With water: becomes a little more citrusy. Finish: rather long and even more citrusy. Grapefruits reign supreme. Comments: a different early 1990s Littlemill, perhaps a little less 'instantly wow' but very very good, nonetheless.

SGP:551 - 88 points.

Littlemill 22 yo 1991/2013 (47.2%, Eiling Lim, 4th Release)

A Malaysian bottling, how cool is that? To think that between Glasgow and Kuala Lumpur, there are 10,537 kilometres as the crow flies! Colour: white wine (ah!) Nose: it's a discreeter one, more secretive, with interesting hints of vegetables (tomatoes, for example, or fresh asparagus), peelings, lemon skin… We're very far from the wham-bam Littlemills, and that is kind of refreshing if you ask me. Now the tropical fruits do come out a bit, but they remain elegant and subtle. Mouth: nah, there, this is how to disabuse oneself. Full zesty/fruity Littlemill, on lemons, grapefruits, maracuja, mandarins… Having said that, there is a delicate herbalness, and indeed wee touches of vegetables again. Maybe sweetish celeriac? Finish: rather long, and I cannot not think of some lighter Jamaican rum. Must be the celeriac. Or this earthy side that takes off. Comments: great tipple, great tipple. Not all +/-1990 Litlemills are the same, after all, which is just great.

SGP:561 - 89 points.

Littlemill 23 yo 1991/2014 (48%, The Whisky Agency, refill hogshead, 275 bottles)

Colour: white wine. Nose: another interesting one, this time with rather more waxy notes, although I wouldn't say there aren't almost as many vegetables as in the Eiling. That would be fresh white asparagus again (season is open, hear, hear!), then almond oil and broken branches and roots. There are some tropical fruits, but that's the most discreet side of this baby. Mouth: nah, once again, my palate proves me wrong. There are pink grapefruits, even a wee feeling of smoked/dried bananas, some very great notes of blond tobacco, an unexpected drop (or two) of manzanilla, and even a pinch of salt. And a drop of earthy mezcal. In fact, this is a rather coastal Littlemill. Finish: long, earthier. That's lovely. I even find a little gentian. Comments: takes its time, and hates to be rushed, but especially the aftertaste and retro-olfaction are totally magical. Maybe a little intellectual for a Littlemill. But there.

SGP:561 - 91 points.

That's five of them already. Shouldn't we go on a bit? What do you say?

Littlemill 24 yo 1990/2014 (50.6%, Maltbarn, 158 bottles)

Colour: straw. Nose: quite similar. There are vegetables, peelings, then a mineral side that I hadn't found in the others, an earthiness for sure, some mineral oils and other liquids (wait, brake fluid?), something almondy and waxy… And fresh cultivated mushrooms? Vieille prune? Quite different, in fact. Mouth: superb. Earth, with vieille prune indeed (but infinitely better than all vieilles prunes I've tasted), marmalade, some kind of grassy and earthy citrus fruit (that can't be kumquats, can it?), pu-erh tea, then papayas and dried apricots… What's sure is that this baby's much more muscular than many Littlemills, and did not play it 'just passion fruits and basta'. Finish: long, with some saps and resins that I had not expected. It's also a tad heavier and fatter. Comments: another rather different Littlemill. They ain't all the same, definitely.

SGP:551 - 89 points.

I've also got quite a few from the late 1980s, but we've already tried quite a bunch of Littlemills, haven't we. Better call this a session.