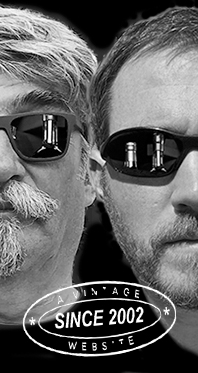 Home
Thousands of tastings,
all the music,
all the rambligs
and all the fun
(hopefully!)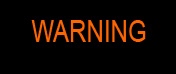 Whiskyfun.com
Guaranteed ad-free
copyright 2002-2015



April 22, 2015

---

A bunch of malty nobodies

Nah, that's exaggerated, I agree, but indeed we'll have a few 'bastard' malts as we used to call them within maniacal circles. Which means that we don't know the mother(s) and we don't know the father(s). Which won't make them any less good, obviously… And we'll do that at random.

Angels' Nectar (40%, OB, Highfern, Scotch blended malt, +/-2014)

Very nice packaging, but the low strength makes it a little… say 'retro'. Agreed, the absence of age statements does not. Colour: white wine – which is cool. Nose: ah! No, this is interesting. Plenty of barley and breads (wholegrain, pumpernickel) with a touch of honey and a slightly smoked blend of fruit juices, chiefly apples and pears. So we're close to the raw materials, and I find all that refreshing and, well, very pleasant. Mouth: a little more oomph would have been welcome, but it's not weak and these bready/earthy notes work extremely well indeed. In short, a very malty composition, slightly smoky, that partially remind me of aged pot still vodka (Polugar), which is something I enjoy a lot. No sweetish/caramelly notes, hurray. Finish: good length given the strength. Sweet barley, overripe apples, sweet bread… Indeed, that's malt whisky. Comments: a great surprise IMHO. This baby's been very carefully composed and tasted very 'authentic', whatever that means. The opposite of big brand blends.

SGP:452 - 83 points.

Amber Glen 'Speyside' (40%, Amber Glen, single malt, +/-2015)

This by a newish independent bottler. I rather like the very traditional packaging but once again, the low strength is a bit scary. Colour: gold. Nose: it's a rounder, softer, rather more 'mainstream' malt after the Angels', well in the style of young Speyside without sherry. Or refill. It's nice, honeyed, slightly fudge-y, with touches of quinces and oranges that are always welcome. A very easy nose. Mouth: good! Reminds me of Aberlour 10 yo, or other tenners from Speyside. Mars bar, cornflakes, drops of stout, a little honey, maple syrup, a touch of marmalade and… we're done. Finish: medium length, rather more honeyed than before. Raisins in the aftertaste. Comments: very honest, faultless and loyal young Speysider. Little magic, perhaps, but sometimes you're thirsty and this one won't disappoint.

SGP:441 - 79 points.

MacPhail's 10 yo (40%, Gordon & MacPhail, single malt, +/-2014) Utterly love this old shy label. Smart anti-branding at work. It's another undisclosed Speysider. Colour: gold. Nose: same territories as with the Amber Glen, with a little more sulphur this time. Between used matches and 'a gun that was just fired' (as far as I can remember from my days in the army). Also whiffs of cabbage and asparagus, if you see what I mean. Not everyone hates that! Mouth: very, very strange. Goes on with these sulphury notes, and there might be some Mortlachness in this, although I do not find much meatiness. Beyond that, honey, sweet malt, sweet ale and a little marmalade. Finish: good length but this time, there's something slightly metallic. And those matches. Comments: bizarre, that's all I can say. I know friends who'd think these odd notes are assets, but they're a minority – but minorities should be respected.

SGP:452 - 72 points.

That one was very un-G&M, let's try again…

Pride of Orkney 12 yo (40%, Gordon & MacPhail, Highland malt, 75cl, +/-1990)

Highland Park? Scapa? Stromness? ;-). A vatting? The label wouldn't say. Colour: gold. Nose: rather grassier, more vegetal, on cut grass and almond skins, with a little putty as well. Not much fruits. Having aid that there's some 'garden smoke', burning grass… The whole remains austere, even after fifteen minutes of breathing. Mouth: ah, this is old Highlands indeed, with a waxy mouth feel, some interesting notes of cooked turnips (really, Baldrick), then more mineral notes, between dust and earth. Not much sweetness, let alone fruits, but this very 'old style' profile just works. As if imperfections were an asset. Finish: rather long, peaty and earthy, maybe a tad dirty towards the aftertaste. Salty soap? Also lavender sweets. Comments: furiously un-modern, that's all I can say. Like driving a 1925 Citroën.

SGP:362 - 78 points.

Corriemhor 'Cigar Reserve' (46%, Fox Fitzgerald, single malt, +/-2014)

I smoke three cigars a year – do I qualify? Am I entitled to having a sip of this special composition? Colour: deep gold. Nose: there, there's what was in the MacPhail's, that is to say struck matches, exhaust fumes, gunflints… Having said that, that side tends to become quieter, while earthier, almost chalky notes take over. Becomes frankly meaty after just a few seconds, and that would come with a little soy sauce. Mouth: full and big bodied, with marmalade and grass, then this slightly meaty side again (really, it is pretty Mortlachian – unless that's Benrinnes), then the usual marmalade, plus honey, plus roasted malt, plus raisins composition. Heavy style. Finish: long, very malty. Sour cherries and plenty of liquorice in the aftertaste. Comments: if it's a cigar, then it's a strong one. Maduro Cohiba or stuff… Oh, whatever.

SGP:452 - 80 points.

Speyside 30 yo '6th Edition' (43.7%, Master of Malt, single malt, 238 bottles, 2014)

We're returning to quieter waters. Colour: pale gold. Nose: a light flowery side, between Benriach and Balblair (perhaps), with a little soft oak on ripe bananas, apples and dandelions. You may add a little vegetal earth and certainly quite some green tea. Nice nose, but it may suggest a drying, tired palate, let's see… Mouth: no! There is some power, there is some fruitiness, and there is an unusual 'tropical' combination. Apricot plus papaya juice, topped with Bourbon vanilla and drops of Sauternes? Some dryness from the oak (and time) is trying to take over, you can really feel that, but the distillate, even if rather light, manages to keep those at bay. Finish: good length. Sweet apples, cinnamon, oranges. Comments: very good and easy. I also remember some old Speymalt by G&M.

SGP:561 - 85 points.

Antony's Choice 15 yo 1991/2006 (56.3%, Chieftain's, Speyside, sherry butt, cask #5668, 660 bottles)

That's right, an older bottling from the times when almost all undisclosed Speysiders used to come from Glenfarclas. I'm not saying this one does! Colour: mahogany/coffee. Nose: sherry galore. Prunes, raisins, leather, marmalade, dried figs and dates, oloroso, liquorice… In short, this seems to be what some of us call 'a sherry monster'. With water: did I say this was a sherry monster? It is. It is almost sweet sherry. Mouth (neat): a blend of kirsch, PX, cream sherry, and oloroso. The Scots haven't much to say in this context, but the whole's almost perfect. With water: the oranges come out. Marmalade. Finish: long, with a perfumy side, between rosewater and dried longans. Chocolate. Comments: a bit extreme by today's standards, perhaps, but Antony sure knows what he's doing.

SGP:661 - 87 points.

How many did we have? You say seven? That's hardly a session, is it? Let's go on for a little while…

House Malt 23 yo 1990/2014 (48%, Wilson & Morgan, sherry butt, cask #17, 753 bottles)

Warning, warning, just saw that this baby was a 'single Islay malt'. If it's peated, it'll kill this session. Colour: dark amber. Nose: phew, little peat, if any! So should be Bunnahabhain, and a lovely hyper-sherried one at that. Chocolate sauce, Corinthian raisins, leather, plum spirit, balsamic vinegar, glazed chestnuts, Manzanilla (smells dry indeed), one new tyre, and prunes. Not a throwaway in the bunch. Mouth: rather perfect sherry. I'm not sure I need say more. Walnuts, prunes, raisins in abundance, pipe tobacco, bitter oranges, a spoonful of Demerara rum, chestnut honey, a touch of pickled ginger to keep it 'nervous'… Finish: very long, ample, raisiny, but not too sweet… Comments: I find this excellent. House malt? Well, our Italian friends have got great houses.

SGP:562 - 90 points.

Black Snake 'VAT No5 - First Venom' (57.5%, Blackadder, 464 bottles, 2014)

This baby was finished in a PX butt, which isn't always a crime or total nonsense. Well, sometimes it is. Oh and it is a single malt, while I believe earlier batch(es) were vatted. Wait, I guess we need a great quote from Black Adder before we go on. Let's choose one… Maybe this: "Worst idea since someone said 'yeah let's take this suspiciously large wooden horse into Troy, statues are all the rage this season'." Colour: full gold. Nose: this is fortified brioche, butterscotch and raisin bread. Plenty of raisins, and yet it's youthful and fresh. With water: the barley comes out, the 'PX' goes away. Mouth (neat): just excellent. An earthy touch, some marmalade, some honey, bags of raisins, a little grass to keep it 'alive'… And even a little peat. Some peat must have been involved somewhere, sometime. With water: good. No more peat, rather pear and pineapple spirits, which implies youth. Maybe something too grassy, around grape skin. Finish: quite long, grassy and fruity as the same time. It's as if the spirit got rid of the PX, in a way. And yet, raisins remain in the aftertaste. Comments: I don't know, I really don't know. Loved some aspects, others were a little too sweet for my taste. Was that the PX? (says the guy who's flying to Jerez this week).

SGP:651 - 81 points.