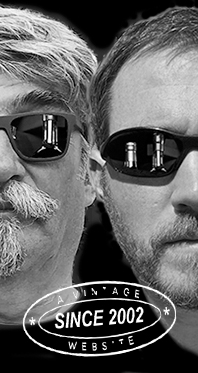 Home
Thousands of tastings,
all the music,
all the rambligs
and all the fun
(hopefully!)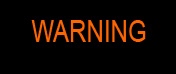 Whiskyfun.com
Guaranteed ad-free
copyright 2002-2015



March 30, 2015

---

This small bunch will include bourbons, naturally, and maybe other whiskeys from the good old US of A. We'll choose them one after the other, but we'll try to start with the simpler ones. In theory.

Jack Daniel's 'Old No.7' (40%, OB, USA, Tennessee Whiskey, +/-2013) What happens? It's the second time in two years that I'm tasting old Jack! It's not bourbon, and yet it is – or something like that. Colour: deep gold. Nose: now I remember. Varnish and CH3COO[CH2]4CH3 (that's bananas and pears) plus butterscotch and vanilla and a touch of orange. So easy, so smooth… And frankly, this is a pleasant nose. Mouth: very sweet. Grenadine, cranberry syrup, bananas, jelly babies and just a touch of toasted bread that comes with a few soft oak spices, such as cinnamon. Very light mouth feel. Finish: short, sweet. We're in a candy shop. More oak and vanilla again in the aftertaste. Comments: it's always made me laugh that fine gentlemen such as Lemmy Kilmister or Keith Richards were so deep into Jack Daniels. Have they ever tried Octomore? Seriously, this is no bad whiskey at all, it's just very consensual. Some aspects remind me of Dad's Southern Comfort.

SGP:730 - 71 points.

In truth, if I tasted the old No.7 again, that was because I needed a stepping-stone to this one…

| | |
| --- | --- |
| | Jack Daniel's 'Single Barrel Select' (45%, OB, USA, for The Whisky Lodge Lyon, France, cask #13-5720, 2013) The Whisky Lodge is one of the oldest whisky shops in France. If you're ever in Lyon/Lyons, go there! Colour: deep gold – slightly darker than No.7. Nose: more substance, less sweetness, more fudge and praline, touches of warm pencil shavings, sweet corn, cedar wood (brand new humidor) and just a hint of fresh mint mixed with black earth. Mouth: it's sweeter again, starting with a hints of sloe gin, then we find both ripe and dried bananas, plenty of raisins, some grenadine and some mulled white wine. Cinnamon, star anise… Good body, while the oak never exactly dominates while being very obvious. Finish: not very long but there's some triple-sec-filled chocolate. Pencil shavings again in the aftertaste – just a little. Comments: that this is bigger than the No.7 is an understatement. Not my preferred style, but it's high quality whiskey for sure. SGP:650 - 78 points. |

While we're in Tennessee…

George Dickel 'Tennessee Whisky No. 12' (45%, OB, USA, +/-2014)

Colour: gold. Nose: that this baby is straighter and more on cereals is another understatement. Plenty of sweet bread, custard, pecans, then rather toasted oak, cocoa powder and roasted chestnut. Litres of custard. Some notes of grated coconut as well. American oak singing loud – and in tune. Mouth: I do find these touches of sloe gin or jenever again, then rather bitter oranges. Sadly, there's also rather too much coconut, something that I hadn't find last time I tried Dickel No.12. I mean, to this extent. There's also a lot of pencil shavings – the pencil got tiny! Finish: medium long, a little astringent and kind of gritty. Rough tannins. Comments: last time I had liked it quite a lot (WF 79) but this time I find something disturbing.

SGP:551 - 70 points.

Basil Hayden's (40%, OB, Kentucky straight bourbon, +/-2014)

This baby races within the Jim Beam team. I had thought Hayden's was bottled at a higher strength than others, but this one isn't. And it's very expensive in Europe, around 70€. Colour: full gold. Nose: it's fresh and fragrant, I guess there's more rye in this one. It's gentle bourbon, and maybe is it even a little light, but the aromas are well defined and never simply oaky. Oranges, a drop of lavender cologne, rye, white chocolate, plantains, violets, some charcoal… Rather delicate so far. Mouth: it's a fruity and mildly spicy one, with oranges, rhubarb, a drop of gin and quite some rye yet again. Violet sweets like they make in the lovely city of Toulouse, dried bananas, and some matter notes of chocolate and cinnamon. Finish: medium long, fruity, slightly perfumy. Oranges and those violet sweets again. Comments: a very pleasant discovery. I don't think I had tried this baby before.

SGP:640 - 82 points.

Evan Williams '1783' (43%, OB, Kentucky straight bourbon, +/-2014)

Some kind of NAS small batch by Heaven Hill. We might see more of these whiskies bearing a large founding date instead of an age/actual vintage. Because our mind works that way… Colour: deep gold. Nose: it's a bigger, more fragrant, but also much simpler nose after our friend Basil's. Vanilla, sawdust and caramel at full steam, plus a touch of earth and liquorice that adds balance. It's bourbon. Mouth: fudge and caramel plus vanilla and a drop of apple juice. Really straightforward, with good balance and even a kind of fruity freshness that makes it most pleasant. But it's very simple. Finish: good length. Apple juice, orange marmalade and custard plus a touch of cinnamon and nutmeg. As (almost) always. Comments: pleasant and drinkable. Maybe just a wee tad boring.

SGP:530 - 77 points.

Evan Williams 2004/2014 'Single Barrel' (43.3%, OB, Kentucky straight bourbon)

Colour: amber. Nose: another world. It's not that this baby's any more complex than the 1783, but it's certainly fuller and more elegant at the same time. I quite like these earthy spices, for example, these touches of wood smoke (heating up the barbecue), and even the massive doses of vanilla and soft oak spices. Nutshell, it's simple but it's full. And it's getting more fudgy in a matter of minutes. A lot of toasted oak too. Mouth: same comments, it's a fuller and bigger version, with good fruits (stewed rhubarb and apples), orange cake, a touch of caraway and clove, then quite a lot of vanilla-flavoured marmalade. Very easy to drink. Finish: good length. More vanilla-flavoured marmalade, spice cake, caramel and toasted oak. Comments: simple and to my liking, even if the oak's as loud as the aforementioned Lemmy Kilmister.

SGP:541 - 81 points.

W.L. Weller 12 yo (45%, OB, USA, Kentucky straight bourbon, +/-2014)

This is wheated bourbon, meaning that, as I understand it, there's quite some wheat after corn. Instead of rye, for example. Does that make sense? Colour: pale amber. Nose: rounded and smooooth! Like nosing a Mars bar topped with liquid honey and maple syrup. That may sound a little regressive, but it's actually very pleasant. In the background, that earthiness that nicely balances some bourbons, slightly sour. Pleasantly so. Mouth: this is a blend of honey and maple syrup aged in active oak. The end result is a huge spoonful of praline and milk chocolate plus three raisins and a sparkle of glazed chestnut (are you sure, S.?) The oak makes it a little drier and matter after one minute, but that's fine. Finish: not the best part, but once again, there are more important things in life. I find it a little thin. Comments: very easy, uncomplicated, and well made – says this taster who's no bourbon lover. Smooooth…

SGP630 - 83 points.

Up for a last one? Or maybe tow? Let's try to find another wheated… rummage rummage… Found one! We'll go more artisan. Yes, craft, if you will…

2nd Chance Wheat (47%, OB, USA, Sonoma County Distilling Co., batch #2, 2014)

By the same good people who give us the excellent Sonoma/1512 Rye. Unmalted Californian wheat is the primary grain here, then there's malted rye. They made just 137 cases of this and I like the fact that, as stated on the back label, this baby was 'given a chance to mature in an optimal, decelerated environment.' Good one. Colour: gold. Nose: yeah well, the rye and the oak speak first, and beautifully so. I also find old tarry papers, pumpernickel (it's very bready again) and a bit of baker's yeast. We're almost wandering throughout a bakery at five in the morning. Also love these hints of juniper and wild myrtle. Mouth: perfect, even if, yet again, the rye may be doing all the talking. Love this bready/spicy development, the sweet spicy fruitiness (some kind of fruity Indian sauce – the name escapes me), the pumpernickel and other wholegrain breads, the gingery, almost quinine-like feeling. Not to mention the mouth feel, which is perfect. Finish: very long, maybe a tiny-wee tad bitterish, but the aftertaste is perfect. Read very bready. Comments: indeed, in this case, age doesn't matter much. Very characterful spirit, extremely well made. I'm sure that's the 'decelerated environment'. Ha, Californians! ;-) Seriously, indeed this was rather sweeter than the full ryes by the same very good little house.

SGP:561 - 87 points.

Well, it seems that that nasty little Californian wheater just killed this session. Better like that.