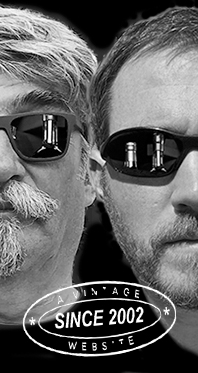 Home
Thousands of tastings,
all the music,
all the rambligs
and all the fun
(hopefully!)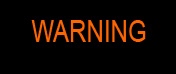 Whiskyfun.com
Guaranteed ad-free
copyright 2002-2015



June 12, 2015

---

A few Amruts and one compatriot

Let's have a few superstars of India today, starting with an unusual recipe. So, liqueur or not liqueur?...

Amrut 'Naarangi' (50%, OB, 900 bottles, 2014) This funny baby was bottled in December last year. Some orange peel had macerated in sherry casks, in which the spirit has then been finished. So, it's well whisky, and not a liqueur or a flavoured spirit. I find this rather creative, but lets' hope it won't be sweet… Colour: reddish gold/copper. Nose: no obvious sweetness and no feeling of triple-sec or other orange-based liqueurs, which is just great. Rather some malty goodness, a touch of cardboard and sawdust, then plenty of dried fruits, including orange zests, obviously. A chalky side in the background, wet concrete perhaps. With water: wood and tealeaves, cardamom, caraway... Mouth (neat): it's well whisky and not a liqueur, but I find it a little weird, really peppery, clove-y, slightly pungent, bitter… I cannot not think of some artichoke-based drinks such as Cynar, beer bitter, ultra-dry sherry… Maybe the strongest mulled wine ever? With water: gets rounder and sweeter – and, dare I say, better. Marmalade and green tea plus ginger and more cardamom. Sinking your teeth into a thick-skinned orange. Finish: rather long, fruitier, but this leafy side never leaves. Caramel in the aftertaste. Comments: a bit of an UFW (unidentified flying whisky), with very pleasant sides, and others that are more, say unlikely.

SGP:461 - 78 points.

Amrut 2009/2013 (62.8%, OB, PX sherry cask, cask #2699)

According to the label, this baby's lost 42% to the angels. Within four years! Colour: deep gold. Nose: it may be a sherry cask, but it's rather oak that talks first, with pencil shavings aplenty and perhaps a little varnish. Behind that, butterscotch and raisins, but indeed it's the oak that speaks out. At this strength… With water: almost perfect! Shortbread, Werther's Originals, chocolate, oranges, sultanas, vanilla… It may have been sherry-treated new oak, or something equivalent. That works, once you've added water. Mouth (neat): powerful, fruity, and oaky. We're somewhere between Scotland and Kentucky. Spices, marmalade, chutneys, as much cardamom as in the Naarangi… Big, big stuff. With water: became as thick as syrup, fresh, fruity, clean… and to be honest, more orangey than Naarangi. That's funny. Finish: quite long, spicy and very orangey. Marmalade and chutneys. Comments: I find this very good, but water is obligatory.

SGP:551 - 85 points.

Amrut 2009/2013 (62.8%, OB, bourbon, cask #3437)

There, plain bourbon this time. Colour: gold. Nose: a powerhouse. Dry oak, some wood smoke, some honey, some vanilla, some bananas and some papayas. Typical Amrut. With water: creamy vanilla-ed goodness, acacia honey, papaya jam. We're on holiday. Mouth (neat): this, is the style we all enjoy so much. Creamy vanilla and passion fruits – and mangos – plus a growing zesty side. I don't know why, but I have the impression that had someone let some casks of Littlemill age in Bangalore, this is what they would have come up with. With water: did I mention melons? And oranges? I find this fresh and excellently fruity. Finish: long. I seem to find pineapples this time. Comments: maybe not extremely complicated or 'contemplative', but everything's very sexy in this ueberfruity Amrut.

SGP:651 - 88 points.

That one called for more…

Amrut 'Portonova Batch No. 5' (62.1%, OB, 2014)

You may know about the story, this wee baby was first matured in American oak, then Port pipes, then American oak again. I remember the first batch did win Silver and a Best Cask Innovation Award at the Malt Maniacs Awards 2011. My own score for that one: 89. Colour: deep gold. Nose: one of those unlikely tries that just work. Perfect nose, fresh and fruity, with blood oranges, a winey touch, some tobacco, and then glasses and glasses of multi-vitamin fruit juice. There's also a perfect toffee/café latte note. With water: having Kaffee-Kuchen with good friends and a great bottle of PX. Mouth (neat): not too syrupy, very fruity (grapes), fresh… and very hot, almost burning. I need my throat, so… With water: a little less 'immediate' than the bourbon that we just had, but the fresh fruitiness just works again. Cranberries, other small berries, sweets, and then a spice mix that may well be Indian (some kind of great curry)… Finish: long, with a perfect balance between the fruits and the spices. Comments: same score as four years ago, no doubt about that. They have a great recipe, worth the trouble.

SGP:651 - 89 points.

We've got several more but one peater will do….

Peated Amrut (58.1%, Blackadder, cask #BA19/2014, 138 bottles, 2014)

It was such a good idea to have some Amruts, well done Blackadder! Colour: dark copper (not just peat!) Nose: so funny, so funny… It's more medicinal than the most medicinal Laphroaig, you're almost nosing a pot of embrocation, mixed with some Barbour grease, some weird medicated oil, eucalyptus syrup, band-aid, and litres of walnut stain. And then comes the smoke, quite massive. Graphite and charcoal. There's something going on here! With water: oh lovely, old leather, clean cow stable, walnut wine, soy sauce… If you think umami just now, you might be in the right direction. Mouth (neat): frankly, it's a notch too extreme for me. Acrid and pungent, smoky and woody 'thing', very extreme, 'concoctiony' (the British Academy will manage to jail me one day). With water: well, it is extreme. Oils and fats and greases, plus herbal stuffs and concentrated liquorice. Plus drops of our beloved Finnish tar liqueur. Finish: very long. Very very long. Almost endless. Coats your palate, it's almost an oil slick. Comments: very funny, very extreme. Imagine pouring this to your beginner friends while asking them 'who wants to try whisky?'

SGP:477 - 84 points.

Oh well, while we're at it…

Paul John 'Peated' (55.5%, OB, 2013)

Amrut peated vs. Paul John peated, Bangalore vs. Goa… Let's see… Yes I know, peat plus India sounds as unlikely as Lady Gaga plus Tony Bennett. Wait… Colour: full gold. Nose: it's rounder and softer (but that couldn't be the other way 'round anyway), and I'd swear we are quite close to the older Laphroaig 15 yo. Serious. Subtle medicinal notes, passion fruits, seawater, mangos… My, this works! With water: softer, less smoky, with some vanilla. So, easier, but no less pleasant. Mouth (neat): oh yes this works. Once again, not much complexity, but the balance between the peat and the tropical fruits is just perfect. One day, we'll try to smoke passion fruits… With water: honey, Cointreau and smoked fish. Although I wouldn't say this is very coastal. Finish: quite long, honeyed. Smoked mead or something. Comments: in India, it's the weather that cuts corners. This is terribly drinkable. May we see the papers?

SGP:556 - 86 points.