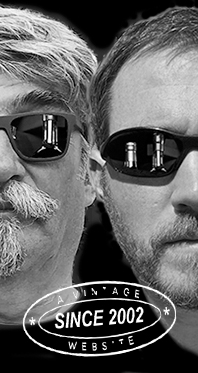 Home
Thousands of tastings,
all the music,
all the rambligs
and all the fun
(hopefully!)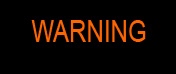 Whiskyfun.com
Guaranteed ad-free
copyright 2002-2015



September 8, 2015

---

A few Tamdhu of various styles

Time to have more Tamdhu. It's fine malt whisky, and while the official versions have always rather been for the lower shelves (when you also own Macallan and Highland Park, you know…), the new owners Ian MacLeod seem to be pushing harder since one or two years. Some indies too…

Tamdhu 18 yo (43%, OB, +/-2008)

Colour: gold. Nose: pretty light, pleasantly caramely, with some roasted malt, Ovaltine, and whiffs of smoke ala Johnnie Walker Black Label, if that rings a bell to you. Also leaves and hay, but that's pretty all. To tell you the truth, I find this extremely discreet… Mouth: starts well, with a very malty and caramely arrival, but tends to nosedive after just five seconds, becoming cardboardy and bizarrely grassy. A little flat. Finish: short. Marmalade and chocolate. More cardboard in the aftertaste. Comments: I find it a little indefinite and hesitative, despite a pleasant arrival.

SGP:441 - 78 points.

Tamdhu 25 yo (43%, OB, +/-2008) I seem to remember the 25 was way above the 18 in the old days… Colour: gold. Nose: we're well in the style of the 1970s Macallans indeed, with this touch of wood smoke flying above a malty and raisiny profile. There's some tobacco as well, humus, soy sauce, marmalade, perhaps whiffs of old roses, wood polish… All that works in sync, for our pleasure. Mouth: more body, more flavours, and more complexity than in the 18, with a style that's much more 'tertiary', mature, autumnal, and… mushroomy. Yes. Mint liqueur, pinesap, always a lot of malt, dry raisins, apple pie, then a touch of cinnamon, oak… It's very fine, and it has stories to tell us. Finish: quite long given its low strength, spicy… More and more cinnamon. Comments: it was a very good – albeit unnoticed – bottle. Having said that, it's a little troubling that we don't quite find the huge fruitiness that's so obvious in most good independent versions.

SGP:461 - 87 points.

Tamdhu 30 yo (43%, Gordon & MacPhail, MacPhail's Collection, +/-2009)

A very fairly priced old Tamdhu at the time, that used to have an excellent reputation. I know I'm very late yet again, but a taster has to make choices. And better late than never! Colour: deep gold. Nose: we're not far at all from the official 25, and to be honest, now that I'm trying this one, I have the impression that the 25 had a very 'G&M style'. Yeah, whatever that means. So we're very, very close. This one may have a little more honey, but other than that, it's almost the same whisky. Strange, isn't it? Mouth: same feeling, more or less. Perhaps a little more honeyed creaminess, and a little more orange syrup, but both whiskies are extremely similar. And similarly excellent. Finish: the finishes are identical. Comments: it's not often that this happens. Excellent whisky nonetheless.

SGP:461 - 87 points.

Time to have modern ones by new owners Ian MacLeod. Starting with the obligatory NAS…

Tamdhu 'Batch Strength' (58.8%, OB, 2015)

So, NAS, but high strength. What 'batch strength' means, I don't quite know. Perhaps a typo? Cask, batch… Colour: gold. Nose: much rougher indeed, with plenty of raw malt Ovaltine-style, chocolate, burnt sugar, roasted raisins and PX. It's got gunflints too, perhaps coal, some tea, and then more prunes and black raisins. It's not complicated, but it works very well. With water: dead leaves aplenty, saltpetre, putty, damp grains, walnuts, cherry stems… Curiously un-fruity. Mouth (neat): we're more or less navigating between A'bunadh and Glenfarclas 105, with some heavy chocolate and raisins, and a growing grassy side, bordering rubber. Certainly good, but perhaps a bit raw. Leaves. With water: swims well! Lovely notes of tobacco and menthol, all for the better. Really benefits from water. Finish: long, half-grassy, half-raisiny. Very firm. Some mustard in the aftertaste. Comments: well in the style of the newish 10yo, with an unexpected un-sweet style.

SGP:361 - 83 points.

Tamdhu 11 yo 2002/2014 (54.9%, Malts of Scotland, sherry butt, cask #MoS 14016, 679 bottles)

Colour: amber. Nose: a very flinty and walnutty sherry, with lit cigars everywhere and quite a few packs of matches, plus chocolate and leather. Add a few vegetables such as celeriac and even turnips, and you'll understand this is no sweet and luscious sherry bomb. With water: more or less the same. An old musty cave or something… Prehistoric whisky? ;-). Some shoe polish too. Mouth (neat): very rich, and you instantly think of the old Macallan Cask Strength. Really heavy, in a good way, full of chocolate and heavy honey, plus several sweet and spicy cakes. Ginger cookies? Perhaps a bit of beef jerky as well, with a little chilli. Big stuff, as they say. With water: chocolate and bitter oranges, all for the better. Tends to become a little salty, which is fun. Manzanilla? Finish: long, herbal, leathery, and even saltier. Salted chocolate. Comments: truly excellent, deep for its age, you just have to let the matches go. A matter of a few minutes.

SGP:462 - 88 points.

Tamdhu-Glenlivet 25 yo 1989/2015 (53.3%, Cadenhead, Authentic Collection, bourbon hogshead, 225 bottles)

Bottled in July this year. An unsherried Tamdhu, that gives us a rest ;-). Colour: pale gold. Nose: but where have Tamdhu's fruits gone? Are we cursed today? All great whiskies for sure, but I haven't found one single fruity one. Indeed this one's as dry as the sherry monsters, and bizarrely, it's got flints and matches as well. What's spectacular is this foresty side, with fern, moss, pine needles, mushrooms… No need to say this is something that we enjoy. We've got a mushroom here that's the last one to grow in the season, in November, that's called the pied-bleu (blue foot). It's a very potent, and rather spicy mushroom. Well, this Tamdhu noses a bit of pied-bleu. With water: old books, ink, magazines, white beer. Mouth (neat): triple hurray, we found the fruits! In this case it's all oranges and grapefruits, citrons, lemon grass, covered with ginger and white pepper. And bitterish grass. With water: lovely lemon marmalade. Robertson's Silver Shred Fine Cut Lemon Marmalade, if you want to know everything. Finish: quite long, citrusy. Peppery aftertaste. Comments: no sexy malt, it's rather austere and Jansenist. Serious stuff, as they say. Like mucho, says this humble taster.

SGP:361 - 87 points.