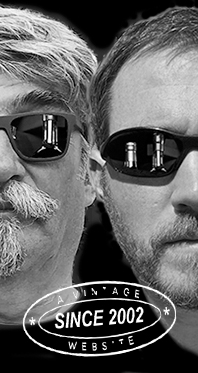 Home
Thousands of tastings,
all the music,
all the rambligs
and all the fun
(hopefully!)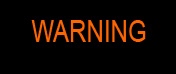 Whiskyfun.com
Guaranteed ad-free
copyright 2002-2015



August 19, 2015

---

Actually, some might be stunning…

Macallan 18 yo 1997/2015 'Sherry Oak' (43%, OB)

Not exactly a 'vintage' whisky since it was distilled in 1997 'and in earlier years', according to the label. Now, is there a real vintage effect in whisky? We'll discuss that later… I have to say I really enjoyed last year's 1996 (WF 87). The brand's rather infuriating at times, but some of its whiskies remain quite excellent! Colour: deep gold. Nose: and yes it's very fine, very elegant, and despite a few touches of struck matches here and there, I find this combination of walnuts, marmalade, chestnut honey, sweet bread, and fresh mushrooms/humus most engaging. It's maybe just a little light. Not weak, light… Mouth: nah, this is undoubtedly very good. Honeyed oranges, orange blossom, chartreuse (never found this much chartreuse in Macallan), sultanas, marmalade, toasted brioche, drops of fig liqueur, perhaps a drop of pastis… I especially like the freshness. Finish: not very long, but pleasantly malty and chocolaty, which adds dimension. Only the aftertaste is a little 'burnt' (forgotten toast, coffee). Comments: it's a flagship expression, and I guess they just couldn't mess with it. Only the aftertaste was a little raw. Okay, same score, we'll carefully check the newer one next year ;-).

SGP:551 - 87 points.

Let's try an older un-sherried one from the sample library…

Macallan 26 yo 1976/2002 (49.7%, Douglas Laing, Old Malt Cask, 252 bottles)

Douglas Laing had quite a few good Macallans at the time. This one was bottled in October, if you want to know everything… Colour: straw. Nose: uh-oh, some problems ahead, perhaps. Indeed, I find this narrow and too grassy, bizarrely paraffiny, without much appeal. Perhaps these whiffs of tinned pineapples? Mouth: it's 'probably' good, with an oily mouth feel and pleasant touches of quince and pineapple again, with a few mint leaves thrown in. The problem is that the paraffin keeps sitting there, which gives the whole a feeling of soapy lemon. In other words, Procter and Gamble's best. Finish: quite long, lemony, but the soap and even touches of plastic stay in our way. Comments: I remember when all officials were sherried, we were keen on tasting un-sherried Macallans. With mixed results, I have to add. This is a good example.

SGP:361 - 79 points.

Macallan-Glenlivet 23 yo 1976/1999 (46%, Cadenhead's Original Collection, sherry butt, 300 bottles)

From Cadenhead's former budget series. They've had some great budget malts! Colour: amber. Nose: it's a rather grassy kind of sherry, with quite some marzipan, cherries, grass, fresh walnuts, green oak (and bark), some cork – not like in a corked whisky, that is – and then aromatic herbs, which I always find nice. Chicken soup with chives and parsley. Mouth: same flavours, so not need to list them all again. Walnut wine, herbs, walnuts… In short, an unusually dry and leafy sherry. Shall we call this baby a 'Manzacallan'? Finish: quite long, with more classic nutty and honeyed tones. Comments: fun stuff, an unusual sherried Macallan. For the record.

SGP:451 - 85 points.

Let's have some older ones… Like two 1965s?

Macallan 29 yo 1965 (46%, First Cask, cask #1056, +/-1994)

First Cask was/is a brand that used to sell their whiskies and wines in mail order. We've already tried quite a few great ones by First Cask. And duds, yes. Colour: deep amber. Nose: very nice leathery and walnutty old sherry, with plenty of old nuts, vin jaune, menthol, sultanas, leather polish, 'old Jaguar interior', old Meursault, this chicken bouillon again – or maybe marrow – and more and more mint and chocolate. Superb, reminding me of the older official 25s. Mouth: more honeyed than honey and waxier than wax. Superb notes of beeswax, golden raisins, quince jelly, mirabelle pie, then black tobacco, chocolate ganache, prunes… It does taste like some fine old armagnac at times. Strength is perfect, body's perfect. Finish: long, a little more marmalade-y, with a smokiness that we could find in many older Macallans. Comments: first cask indeed. I didn't want to make a big deal out of this little baby, but in fact, it's superlative old Macallan.

SGP:462 - 92 points.

Let's try this baby's official counterpart, and we're done…

Macallan 25 yo 1965 'M' (43%, OB, decanter, +/-1990)

A very, very elegant straight crystal decanter, without any vulgar carvings or unlikely 'I'm trying too hard' shape, that may have given quite a few ideas to the current marketing team at Edrington's. In a way, it's the first 'M' bottling. And it's got a vintage, mind you. Colour: amber. Nose: sing, angels! Perfect combination of myriads of tiny aromas, such as hazelnuts, toasted bread, marmalade, figs, chestnut honey, old woods, cherry liqueur, sorb berries, dates, real chocolate, mocha, parsley, old leather, tallow, soot, chestnut purée, kuri squash, soy sauce… and umami! I may have only quoted around 10% of what's in this nose. Mouth: exceptional, dry and sweet at the same time, with just everything we found in the nose. Now, raisins and marmalade do get on top of everything. What's impressive is how lively and 'vibrant' it remains after all these years. Not all decanters don't keep, apparently. Finish: rather long, surprisingly fresh, even a little gritty and herbal. Sultanas and herbs, barbecued fruits, and of course nuts and honeys. Perfect slightly smoky and tobacco-ish aftertaste, extremely 'old Macallan'. Comments: totally superb. Whether there's paxarette inside or not, that's not our concern. These bottles did build the category, by managing to appeal to drinkers of ripe old cognacs. That's been Scotch's story since the phylloxera anyway.

SGP:562 - 93 points.