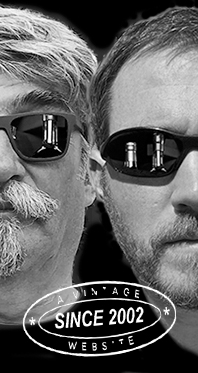 Home
Thousands of tastings,
all the music,
all the rambligs
and all the fun
(hopefully!)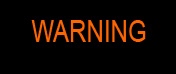 Whiskyfun.com
Guaranteed ad-free
copyright 2002-2015



September 18, 2015

---

A few independent Glenrothes

Glenrothes. In my book, that's a byword for solid, honest, albeit sometimes overpriced, average-in-the-better-sense-of-the-word malt whisky from Speyside. What I've always applauded was the packaging, Glenrothes have been quick to understand that a 'different' packaging was important. When was that again, twenty years ago?

Glenrothes 1999/2014 (46%, Wilson & Morgan, PX, cask #W&M180, 1488 bottles)

Colour: gold. Nose: it's seven in the morning. You're going to your favourite café or bakery (while carefully avoiding any of these dreadful Starjunk places that are invading our cities), and you order one cup of 'true' café latte, two croissants, a few pieces of butterscotch, and one millionaire shortbread. You're ready for the brightest day! Alternatively, you could have a nosing of this wee whisky. Mouth: lunchtime, you're going back to your favourite bakery and… Okay, okay, okay. What's sure is that this baby's a little unusual, full of candied things and roasted stuff, with cashews and pecans, salty butter fudge, artisan maple syrup, and certainly good panettone. Wouldn't the bottler be Italian? Finish: long, a tad grassier, chlorophilly (what?) and a tad acrid. Much grassier than before in any case. Comments: thickish stuff, very candied, and very well made. I know it's not my fav'rite style, but they certainly did it right.

SGP:451 - 85 points.

Glenrothes 1988/2015 'Marmalade Appeal' (46%, Wemyss Malts, butt, 629 bottles)

Picture of a previous bottling. A brand new one by Wemyss, one of the few companies that seem to care more for the whiskies than for the branding or the packaging. There, I said it. Colour: pale gold. Nose: toasted oak galore at first nosing, crayons, then hay wine, hay jelly, white chocolate by a genuine Swiss chocolate maker (no name) and an amazing array of oriental flowers and pastries. Rosewater and orange blossom are ruling the place, of course. A little sandalwood as well. It's unusual, it doesn't feel totally 'naturally Scottish', but it's just great. Mouth: isn't it strange that I'm finding pencil shavings again? Certainly some chocolate, a good chunk of that deadly – but oh so excellent – middle-eastern thing called halva, and barley cake, brioche, and simply malt, Ovaltine style. Finish: medium, malty, chocolaty, and very cake-y. Comments: this is liquid cake. Some might find this convenient.

SGP:551 - 85 points.

Glenrothes 18 yo 1996/2014 (56.1%, The Warehouse Collection, bourbon hogshead, cask #3140, 274 bottles)

Colour: gold. Nose: a pear cake. Or a pear pie. Covered with caramel, liquid fudge, custard, ganache, and chocolate sauce. This might be a little too 'obvious', but you cannot be against it. With water: oh, it doesn't swim. Forget. Mouth (neat): just excellent. Malty chocolate, oranges (aplenty), and a wee feeling of kids' cough syrup (cranberry syrup? Strawberries?) The oak's spices are lurking in the background, though, there is some black pepper as well. With water: gets a little grassier, and I wouldn't say that it swims like the secret son of Mark Spitz and Shirley Babashov. Nope. Finish: medium, barleyish, and malty. Comments: it's good, it's good, it's good but it's a wee tad boring, perhaps. Nothing to do with the excellent bottler, it's just that the spirit is sometimes a little… zzz… zzz… zzz…

SGP:441 - 82 points.

We'll have many more Glenrothes in the near future, stay tuned…
(and merci, Fabien)

Today:

BLUES FUNK

. Performer: Conjure with David Murray. Track: Louisiana Red.

Please

visit

their

website and buy

their

music

...