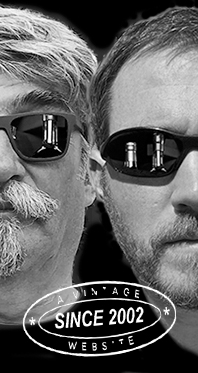 Home
Thousands of tastings,
all the music,
all the rambligs
and all the fun
(hopefully!)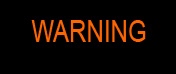 Whiskyfun.com
Guaranteed ad-free
copyright 2002-2015



September 23, 2015

---

A little bag of Glenlivets

This and that, really. I don't feel like I should tell you stories anyway, let's just have them. We'll try to add old ones!

Glenlivet 12 yo (43%, OB, 75cl, +/-1980)

Always interesting to (re)try these older bottles, especially given that Glenlivet never stops changing/expanding. Colour: gold. Nose: really very light. Hay, meadows, one or three almonds, and some bread. In fact it's rather complex, but so delicate and evanescent… Some green tea brewed by some Chinese tea master – but this would be the tenth water. Mouth: light, but great. More oomph now, more tea, oils, syrups… Especially orgeat, or barley syrup. A little chlorophyll, a touch of antiseptic, some wax for sure… Well, in fact, it's great, you just have to give it a little time – and oxygen. Finish: medium, grassy, mentholy. Great earthy aftertaste. Comments: not much to do with contemporary offerings for sure. But as always, that may come from some excellent bottle ageing, you never know. Pssst, these old 12s can be just superb, and they're very cheap at auctions. But ssshhh… we haven't spoken together.

SGP:552 - 88 points.

Glenlivet 'Nàdurra Oloroso' (48%, OB, batch #OLO314, 2014)

We tried another batch of this Nàdurra that lost its age earlier this year, but it was a cask strength version. Colour: gold. Nose: fine, malty, roasted, brioche-y, bready, nutty, and raisiny. And malty of course. Growing notes of walnut wine. This is not unpleasant at all, it's just a little, well, 'malty'.. Mouth: : good, creamy, honeyed, pretty easy, and yet not dull, with some custard, raisins, orange cake, mead, caramel, and toffee. Actually, the toffee part never stops growing, and in the end, this baby's become a true toffee bomb. Finish: extremely toffee-ish and malty. Very pleasant honeyed signature. Comments: a rather thick dram, nutty, honeyed, malty… And very toffee-ish. Nothing to complain about, even if it's not very complex, and feels a bit 'seasoned'. Good.

SGP:551 - 80 points.

Glenlivet (Minmore) 42 yo 1973/2015 (40.2%, Cadenhead, small batch) I remember a 1973 under the Chairman's Stock banner that was very OK, but perhaps a little bland. Let's concentrate. Colour: straw. Nose: the oak's doing all the talking after all these years, but the good news is that it's some delicate, subtle, and rather restrained American oak. That translates into some coconut oils, soft vanilla crème, acacia honey, and plenty of meadow flowers, first buttercups, then dandelions and company. The bees would love this! The whole remains a little fragile, perhaps, I'm really curious about the palate… Mouth: it is an old lady, soft, with a lovely oak that may work just like crutches here. Indeed the spirit's only whispering, while some soft chocolate and praline are talking a little louder. What I really enjoy is this wee smoky side, but that would rather be wood smoke. Cakes, forgotten tobacco pouch, very old Sauternes that's lost a part of its oomph… In fact, it's like some very old white Bourgogne that refuses to die. Moving. Finish: surprisingly active and lively, just like these old actors that are still very good on stage - but never listen to their interviews! Becomes a little tropical, with tinned pineapples and even bananas flambéed. And blood oranges. Comments: how to rate this old lady? Shall we even dare rating it?

SGP:541 - 88 points.

While we're having fragile ones…

Glenlivet 1965/2012 (43%, Gordon & MacPhail)

How many glories have we already found under this unassuming label by G&M? To think they still used it only three years ago – and may well still be using it. These bottles are what Morgan is to cars – timeless gems. Colour: pale gold (amazingly light). Nose: no, wait, it's a little tired, perhaps a notch too metallic and cardboardy, and certainly lacking fruits and spices. Hello? Someone in there? We're actually nosing damp earth, or wandering throughout caves or even catacombs. Scary, isn't it. Mouth: better, but it's not one of the best. Rather too herbal and grassy, cardboardy, and simply tired. On the other hand, there are many oils and liqueurs that came straight from the wood, including myrtle, citron, ginger, eucalyptus, balsam… Finish: rather short, and too woody. You have to enjoy herbal things! Bitterish aftertaste. Comments: a good example of a cask (or a series of casks) that went flattish and probably too tired. But the price was insanely low, so no one should start to complain!

SGP:351 - 75 points.

Another rollercoaster of a session. Let's try to find heavier old stuff…

Glenlivet 33 yo 1981/2015 (51%, Signatory Vintage, for The Whisky Exchange, refill sherry, cask #9464, 175 bottles)

Last year's sister cask (#9460) was excellent (WF 89) so we're having deep hopes. While there's life, there's hope anyway. Colour: pale amber. Nose: a tiny wee bit of pencil shavings at first nosing, then an avalanche of dried fruits and soft spices. Figs, dates, raisins, Christmas cake, dried bananas, dried pears, also milk chocolate… With water: vanilla, sponge cake, butterscotch, custard… Not extremely 'sherry', but who cares? White chocolate. Mouth (neat): goody good. Feels a bit younger than it is, but that's the wonders of refill wood. Baklavas and sweet wines from the Loire valley (botrytised chenin blanc, if you wanna know everything) plus dates and, always, some chocolate and some straight oak, pencil-shavings-style. Yeah I know that would rather be cedar wood. With water: water works. Becomes brighter and fruitier, loses its cedar-woodiness, and starts to display topical fruits. Well, a few of them. Finish: medium, rather clean, on a fruit salad. No excessive cinnamon, that's cool. Got to love refill. Touches of menthol, cinnamon and aniseed in the aftertaste. Comments: perhaps not the most memorable, but very good, honest, very solid old malt whisky. And the price is fair. And you can drink litres of it.

SGP:451 - 89 points.