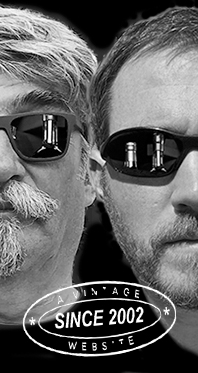 Home
Thousands of tastings,
all the music,
all the rambligs
and all the fun
(hopefully!)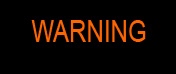 Whiskyfun.com
Guaranteed ad-free
copyright 2002-2015



May 13, 2015

---

A verticale of eight Glenturret

That's right, I've been wanting to do this for years. First because I've not always fully understood that distillate, especially after having tried some bizarre oldies that had an odd kind of chemical taste, and second because I've had some much better ones since back then, and because some good friends are starting to rave about 'new' Glenturret. But there's only one way to find out: a fairly large vertical session! Today's the day…

Glenturret 10 yo (40%, OB, +/-2015)

The entry-level Glenturret used to be 12, now it's this 10. I find it very honest to lower the age a bit, rather than go into opaque NAS. Colour: Nose: Mouth: Finish: Comments: SGP: - points. Colour: gold. Nose: overripe apples in a copper basin, plus baker's yeast, ale, chalk, porridge and carbon paper. It seems that it's kept its old very idiosyncratic style, while better balancing it with more fruitiness – although that would rather be a grassy and yeasty kind of fruitiness. Mouth: starts very malty and grassy, always with this minerality that's so unusual, but no 'chemical' tastes this time (no new plastic). Goes on with Seville oranges, more chalk, some green tannins, a touch of earth, a wee touch of salt… Good body at 40%, the texture's quite oily. Finish: rather long, rather sweeter than grassier – which is a little unusual but welcome – with some vanilla and oranges. Chalky and peppery aftertaste. Comments: like! It seems that they tamed the turbulent distillate.

SGP:462 - 82 points.

There's also a sherried version, sadly NAS…

Glenturret 'Sherry Edition' (40%, OB, +/-2015)

NAS and of course, more expensive than the 10. Ahem. But it's probably a small batch, hand-selected, yada, yada, yada. Colour: gold. Nose: it hasn't got the personality that was in the ten, as if a round sherriness had offset the minerality and rather peculiar grassiness. So we're having a nice and pleasant rounded sherry, with roasted nuts, a little honey, a few raisins, a spoonful of marmalade and maybe a few drops of olive oil – which is better. Some bread. Mouth: an oily texture again, then some ginger and tea tannins from some rather vivid oak, then a little pipe tobacco, some earth, more raisins and a feeling of sangria. Or mulled wine. There's quite some pepper and cinnamon. Finish: rather long, sweet and rounded, then more and more peppery. Comments: feels a bit like rejuvenated, sherry-treated oak. No flaws, but I'm missing the Glenturretness a wee bit.

SGP:561 - 78 points.

Let's tackle some older ones…

Glenturret 25 yo 1988/2014 (45.3%, A.D. Rattray, bourbon hogshead, cask #891, 308 bottles)

Colour: straw. Nose: lovely combination involving white fruits and a few oils. White cherries, peaches, sunflower oil, then muesli, a lot of muesli, a wheelbarrow of muesli… And then loads of slightly overripe mirabelles, plus the eau-de-vie made thereof. Add drops of barley syrup and a touch of vanilla-ed oak, and we're done. Do you enjoy mirabelles as much as I do? Mouth: oh yes that was a lovely cask. The rather restless spirit accepted to mingle with some oak spices, and once again, this feels like you're wolfing down a large slice of mirabelle pie. Including cinnamon, Demerara sugar and custard. Maybe a little stewed rhubarb as well. The body's perfect. Finish: medium, clean, tart, on plums and rhubarb. Pepper and kiwi in the aftertaste? And mirabelles! Comments: did you ever spot mirabelle trees around Crieff, in Perthshire? Great cask!

SGP:651 - 88 points.

Glenturret 25 yo 1988/2014 (51.8%, Adelphi, refill bourbon, cask #522, 248 bottles)

Colour: pale gold. Nose: we are, should I add of course, pretty close to the Rattray, but this one's a little more closed, probably because of the higher strength. I also seem to get a little plasticine, putty, leatherette and all that… With water: it remains a little less fragrant than the Rattray, but there are sultanas and juicy prunes. Prunes as in armagnac! Mouth (neat): it does remind me of ancient bottlings indeed, but I do find plums again. Maybe rather greengages and zwetschkes this time, so fatter plums. With water: no, mirabelles! Slightly rougher mirabelle spirit. Hoppla! Finish: medium, with more barley, porridge… and plum spirit. Perfect breakfast. Comments: just as good, in fact, just a little less mirabelle-y. I'm saying that because I love mirabelles. I know, I'm just getting episodic again.

SGP:551 - 86 points.

Glenturret 1986/2015 'Brock Malloy Edition' (47%, OB, online exclusive, cask #328, 240 bottles)

I'm not sure it'll be out when I publish this. It's a new May 2015 bottling. Colour: gold. Nose: in truth we're very close to A.D. Rattray's bottling, with the same amount of plums, muesli and oaky vanilla, but it's also got more tobacco notes, cigars, also touches of menthol and camphor, always welcome, sandalwood and church incense (amen)… In short, a rather brilliant nose. The cask was good, for sure. Mouth: super-good arrival, both sharp and zesty (grapefruits, liquorice wood) and spicy, in an Indian way. Some kind of light fruity curry, bergamots, pink pepper, then blood oranges with a touch of caraway and cloves, a slightly mentholy oakiness – maybe pinewood, apple peelings, a little artisan porridge (it's got a yeasty/cerealy side), some mustard perhaps, a touch of plasticine (we're well at Glenturret)… All good. Finish: medium, on dried fruits and jams, with a resinous side and an oakier aftertaste. Comments: this baby remained fresh all the way, with great complexity, and always this zesty side that's pretty refreshing. Excellent in my opinion, and the price is kind of fair given the age (£200, it seems).

SGP:561 - 87 points.

Glenturret 26 yo 1986 (46.8%, Hunter Laing, bourbon hogshead, small batch, +/-2013)

This one looks like a semi-official bottling of some sorts, as the name of the distillery's much bigger on the label than that of the bottler. Colour: gold. Nose: very, and I mean very extremely super-close to the official. Feels like the same whisky, and any differences would be extremely minor, or the effect of unbridled imagination. Mouth: indeed, it is the same whisky, more or less. Rather more than less. Do you know that story about a chef in Edinburgh who always cooks with whisk… … … Finish: ditto. Comments: … so that chef always cooks with whisky, and sometimes, he even adds it to the food! Apologies.

SGP:561 - 87 points.

Glenturret 36 yo 1977/2014 (46.3%, The Whisky Agency, refill hogshead, 245 bottles)

Colour: gold. Nose: this one's got more 'oak age', meaning there's more tropical fruits from the oak, then rather vegetables. Soup, bouillon… But all that remains rather beautifully fruity, light, without much 'plastic minerality' that was rather common in these vintages in my experience. But there is some eucalyptus, beedies, perhaps even a little marijuana. And cut flowers. I know, that's the same. Mouth: a rather thick and honeyed arrival, marginally phenolic as Glenturret could be (Play-doh), maybe a tad schizophrenic as far as styles are concerned (zesty tropical fruits vs. plasticky/mineral profile), with a wee bitter/rubbery side but also lovely sappy notes. That might be the marijuana again. Notes of pistachio cream. Finish: medium, grassy and mentholy, but the background remains citrusy. Crystallised oranges, kumquats… Comments: fun stuff, not always easy to follow.

SGP:462 - 86 points.

Let's have a last one. It may get slaughtered because it's most probably a very young one, but you see, it's a peaty one. Who doesn't also do peat these days?

Glenturret 'Peated Edition' (40%, OB for The Whisky Shop, 2014)

Yeah I know, the 40% vol. sound meagre and measly. Colour: pale gold. Nose: four years old, maybe five. Cardboard, beech smoke, ink, carbon paper, damp earth, cocoa powder Van Houten style, soaked barley. Light, not un-enjoyable. Coal smoke. Mouth: tastes very young. The oak was quite fresh. Smoked ginger, black bread, speculoos, more cocoa. The body's thin but not absurdly thin, and I cannot not think of some American smoky youngsters. In a way, it's very 'new craft'. To think that the distillery – in its former inception - was founded in 1775! Finish: a bit short but pleasant, smoky, light… It's got a 'new calvados' side. Comments: this young baby grew on me. I was sure I'd hate it, but now I'm hoping they'll launch an expression at natural cask strength. 63% vol.? That won't scare us!

SGP:345 - 81 points.