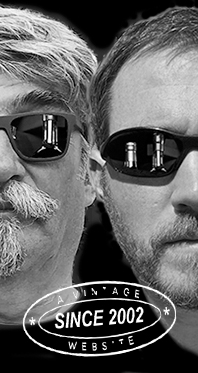 Home
Thousands of tastings,
all the music,
all the rambligs
and all the fun
(hopefully!)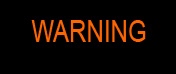 Whiskyfun.com
Guaranteed ad-free
copyright 2002-2015



August 6, 2015

---

Aberfeldy official vs. independent

In my experience, Aberfeldy's a very neat, relatively light and usually pretty fruity malt that should go well in summertime.

Aberfeldy 18 yo (40%, OB, +/-2015)

We've already tried the Craigellachies and Aultmores in the same 'Last Great Malts' series by Bacardi, time to try one Aberfeldy. The retro 'Château Palmer' gold-on-black label is fantastic, but the strength of 40% vol. is very retro as well, isn't it. Colour: gold. Nose: apple juice. Really, this baby smells like apple juice at first nosing, before it goes a little more towards light honey, caramelised cereals, sultanas and cake. It's pleasant, pretty elegant, and probably won't start any war. Mouth: firmer and maltier, with more sherriness, and a style that might be a little more 'Speyside' than that of a mild Midlander. Honey, cherry stem tea, something leafy/leathery. Some burnt oak in the aftertaste. Finish: a little short, with malt and coffee, and a leafy aftertaste, a little tannic. Comments: it hasn't quite got the vibrant fruitiness of some other Aberfeldies, perhaps because of the sherry oak that must have been used, but it's very fine. Also lacks a bit of oomph, but the bottle is lovely. I know, tastes and colours.

SGP:451 - 81 points.

Aberfeldy 1999/2014 'Snuffed Candles' (46%, Wemyss Malts, hogshead, 379 bottles)

And yet another funny name! Colour: pale gold. Nose: bizarrely, I find this one rather more 'Aberfeldy', with these orchard fruits, the gooseberries, the greengages, the apples… But indeed it's also got something slightly sulphury ala Benrinnes or Mortlach, which isn't very Aberfeldy to say the least. Engine oil, paraffin… Fun stuff. Mouth: not too sure. What to think? Some tart fruits are fighting putty and plasticine, which creates a bizarre, slightly dissonant feeling. Green tea, melon skin, fresh apricots, linseed oil, wax… Finish: quite long, but there isn't any clear winner. Fruit-flavoured putty? Borders soapiness. Comments: another one that's funny and interesting, but all this bizarreness loses me a bit. I'm a normal guy!

SGP:451 - 79 points.

Aberfeldy 1999/2014 'Toffee Tuile' (46%, Wemyss Malts, hogshead, 393 bottles)

Toffee tuile? They must have hired one of my distinguished compatriots to come up with these names ;-). Colour: pale gold. Nose: similar and yet quite different, because instead of plasticine, we rather have green tea. In fact I think this works much better, it's more elegant, and while not being a fruit bomb, it's got a rather lovely mineral background that generates complexity and, yeah, elegance. It's like in wine, after all. White cherries? Mouth: excellent, rather zesty, fruity, mineral, chiselled… Cider apples, cherries, cantaloupe melons, greengages, tea… I'm trying hard but I don't find much tuile, let alone toffee tuile, but that's no problem at all. Finish: rather long, with an oiliness, on apples and other orchard fruits. A touch of caramel, maybe that's where this feeling of toffee tuile came from. Excellent aftertaste, grassy and fruity. Grape seed oil. Comments: what a difference a cask makes (as Dinah Washington used to sing - quite).

SGP:551 - 87 points.