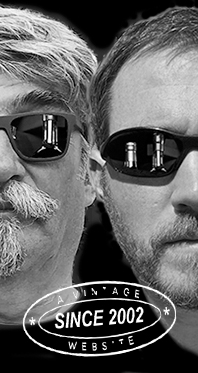 Home
Thousands of tastings,
all the music,
all the rambligs
and all the fun
(hopefully!)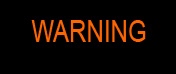 Whiskyfun.com
Guaranteed ad-free
copyright 2002-2015



May 4, 2015

---

Little duos, today Auchroisk
vs. Speyside Distillery

I know, doesn't make much sense. But hey, the strengths are the same!

Auchroisk 12 yo 2002/2014 (46%, Hepburn's Choice, 407 bottles)

Not too sure a 12 yo Auchroisk at 46% vol. at around 75€ is the bargain of the century, especially since there must be millions of similar casks sleeping in central Scotland, but there… Colour: pale white wine. Nose: a warm and hottish averagely fruity and malty spirit, with no flaws and no big assets either. Simply nice, sweet, slightly fruity and pretty barleyish malt. Touches of almonds. Mouth: typical fruit salad topped with barley wine and a bit of honey. Good malt whisky for sure, but given the mundaneness of this baby, and despite these hints of espresso (love coffee), I'm not sure I'll remember the name of this whisky forever. Finish: medium. Very malty, fruity, simple, easy, 'evident'. Comments: good, not great. Between us, I believe these casks should go into blends. No flaws, quite the contrary, but no interest either. In other words, doesn't stand out. And yet, it's good stuff.

SGP:541 - 78 points.

Speyside 18 yo 'Spey' (46%, OB, 1500 bottles, +/-2014) That's right, Michael Owen's Spey Distillery. It seems that it's big in China – or is that around China – but within European circles, it's virtually unknown. It's true that the name's just too generic to catch any attention. Michael Owen's a famous painter, isn't he? Colour: gold. Nose: 'nice'. I do not find anything better to say. Or rather this, it's a bit Chivassy, that is to say that everything works in sync (soft oak, overripe apples, malt, honey, oranges, cake, cinnamon), but that there aren't enough asperities to make it… say memorable. And yet, it's 'nice'. Mouth: of course it's 'nice'. It's even 'good'. Apples, honey, cinnamon, gingerbread, marmalade, brioche, Mars bar, vanilla, malt, café latte… Seriously, it's really 'good'. Just a tad blendish, but 'good'. Nobody will ever stand against this bottling. Finish: medium. Honeyed malt and stewed apples. Oranges in the aftertaste. Comments: seriously, I find this good, even more than good. I'm not sure this wouldn't challenge Glenlivet's current 18 in some markets, but then again, it's probably a matter of marketing budget. So, who's that Michael Owen chap?

SGP:541 - 82 points.

Well, these duos can be a bit boring, that's why I'm not doing many of them, and always feel the need to add more. A session should be a session. So, let's add one. Maybe another challenger from the same region… eenie meenie…

Glen Moray 22 yo 1991/2014 (56.6%, Adelphi, refill bourbon, cask #9346, 266 bottles) I know, this is unfair, this Adelphi may crush them both. But isn't life generally unfair? Colour: pale gold. Nose: wait, the die is not cast. Maybe that's the high strength, but this little Moray isn't very talkative, I even find it very shy. Perhaps apple peelings, perhaps Pils beer, perhaps custard… Or is it just sleeping? With water: not quite. Apple juice and corn syrup blandola. Mouth (neat): oranges and pink grapefruits everywhere, but this is very strong. No it's not very strong, but it feels so. The cask must have been very refill, if you see what I mean. With water: nah, good easy average midsweet malt, with apples, pears, sweet barley and a touch of lemon. Finish: medium, sweet, slightly honeyed, barleyish, slightly oaky. A feeling of apple juice. Comments: very un-Adelphi in my book, this one. It's not bad at all, it's just a bit… zzz… boring. Apologies (never apologise, S.!)

SGP:541 - 79 points.

Waah, not sure this little session was an utter success.