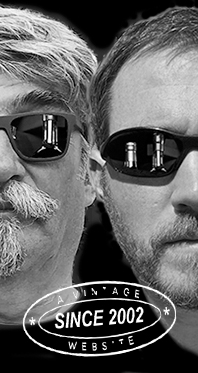 Home
Thousands of tastings,
all the music,
all the ramblings
and all the fun
(hopefully!)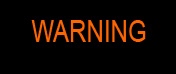 Whiskyfun.com
Guaranteed ad-free
copyright 2002-2015



October 12, 2015

---

A bag, selected at random from WF's sample library, one after the other, without any logic. Who said 'as usual', who?...

Caol Ila 1997/2015 'Cobbler's Hearth' (46%, Wemyss Malts, hogshead, 340 bottles)

This one's brand new! 1997? I don't think I've seen many 1997s yet… Colour: white wine. Nose: typical. Sea air, fresh almonds, lemon juice, brine – and repeat. It's really got this fresh, clean, coastal style that's so easy and pleasant. A little fresh mint as well. Mouth: so easy, so good, so very well balanced, between citrus and smoky/coastal flavours. Pink grapefruits, whelks (here you go again), some white pepper, just a touch of ginger, and this discreet ashy side that's very Caol Ila in my book. Finish: medium, clean, very briny. Comments: both light and full, and as elegant as Caol Ila can be. Now there's one question that remains unanswered, how do they manage to make such coastal/maritime whisky when it does not age near the sea. Don't they add a few litres of seawater to each barrel?

SGP:456 - 85 points.

Caol Ila 14 yo 1990/2004 (57.5%, Adelphi, cask #13142) An older bottling, for the records. Bottled when our eyes were still quite good ;-). Colour: white wine. Nose: a rather farmier Caol Ila, with more mud and barnyard and… Oh, chocolate. A little custard as well, marzipan… It's a bit shy so far, but pretty elegant. Cigarette smoke. With water: smoked barley everywhere, a little leather, a little damp cardboard. Smoked porridge, which can be pretty entrancing depending on when you're exposed to it. Mouth (neat): good classic sharpy lemony profile. Limoncello and maraschino – Adelphi, that's an Italian name, is it not? With water: classic soft Caol Ila, with good backbone and structure. I haven't got anything bad to say against it. Finish: medium, a little saltier. Comments: would 'goody goody good' be enough? A great example of the almondy style.

SGP:456 - 87 points.

Let's go on… And a little quicker, please!

Caol Ila 18 yo 1995/2013 (50,6 %, The Whisky Agency, The Perfect Dram)

Good old Whisky Agency... How are they doing? Colour: white wine. Nose: this one's a little more gentiany, earthier, more herbal… It's a style that I like a lot. Its got smoked salmon as well, and a mild smoke, between brown coal and cigarettes. Perhaps. With water: grain, damp gravel, farmyard, a meadow somewhere on Islay. Like, on the Oa. Mouth (neat): it's rather fat at first sipping, with some fish oil or something, then citrons and brine. All good. With water: pretty perfect earthy/muddy style, one to keep in the trunk of your old Land Rover. Finish: longer and oilier than your usual Coal Ila, and still earthy, with a /salty signature, as often. Comments: hard to beat, a fat and elegant Caol Ila. Great dressing on salmon.

SGP:456 - 88 points.

Let's go on… We'll never manage to be quick enough!

Caol Ila 1990/2012 (53.1%, Gordon & MacPhail Reserve for Van Wees, cask #1122, 227 bottles)

This 'Reserve' label is much loved by connoisseurs, which might not make much sense, brand-wise (yeah, given that they also have the CC range...) Colour: straw. Nose: oh this is something else, sharper, more brutal, with more brine, seawater, beach sand, green grapefruits, mud, fermenting stuff, perhaps artichokes… Not for your Land Rover, rather for your Unimog! With water: barley, peat smoke, mud, graphite oil. Just perfect. Mouth (neat): south-shore-ish, as they say. Big Caol Ila, much more 'imprecise' than others, and yet perhaps more interesting, with smoked fudge and buttered smoked tea. Really not your average middle-aged Caol Ila. With water: smoky and almost tarry, ala young Port Ellen. Burned tyres. Finish: long, on, wait, smoky fudge? Comments: the scores and rising, and I swear to Vishnu that that wasn't the plan. Shall we call this 'well-understood randomness' or something?

SGP:357 - 89 points.

While we're at G&M's, let's try to find a very young one…

Caol Ila 2006/2014 (58.5%, Gordon & MacPhail Exclusive for The Bonding Dram and FMWS, refill sherry hogshead, cask #306202, 309 bottles)

Colour: gold. Nose: great young spirit aged/flavoured in active wood. That doesn't work often (see some recent NAS offerings by Islay brands), but when it works, it can be great. Bicycle inner tubes, a pack of fudge, white chocolate, smoked tea. The aromas don't stay apart, and that's why it works by the way. Despite the pencil shavings. With water: brand new wellies, carbon paper, rubber bands, that's all. An acquired taste, as they say. Mouth (neat): disappointingly excellent. Perfect combination, with lemon fudge and salted liquorice, plus double-smoked lapsang souchong. Of course they do make that. With water: more of the same. Smoked lemon-flavoured fudge. Finish: long, on the same flavours. Comments: simple and good, that could be this wee bottle's motto. I just don't manage to find any flaws. Excellent.

SGP:457 - 87 points.

It's all going very well, isn't it?...

Caol Ila 13 yo 2000/2013 (54.7%, Malts of Scotland, sherry hogshead, cask #MoS 13065, 125 bottles) Colour: dark straw. Nose: this one's grassier, with more green tea and plain grass, which makes it more austere, and less 'immediate' than most others. With water: bandages come out (scary, innit), together with whiffs of vase water, duck pond… Mouth (neat): nah, super-geil, even if it's totally unusual, with these huge notes of lemon-flavoured varnish and coconut liqueur. Plus smoked kippers, lemon squash, marshmallows, grassy green tea, cough syrup… I have to say I rather love this very punchy Caol Ila. With water: a few oil extracts and oils, perhaps. I cannot not think of the official Cask Strength – if I remember it well. Finish: long, smoky/salty, with a rounder signature. Comments: unassailable, iron-clad Caol Ila. No, Caol Ila's not 'a light and feminine Islay malt'. Ha, whisky writers! Very excellent again.

SGP:457 - 87 points.

It's all going very well, is it not?

Caol Ila 1995/2014 (52.8%, Maltbarn, bourbon, 226 bottles)

Colour: straw. Nose: it's perhaps the freshest today, we even find notes of a meadow after the rain, certainly quite some fresh butter, and a rather delicate smoke that combines well with some green tea (wulong – Taiwanese – oh forget) and just an 'idea' of cigars. With water: bark and roots, walnut skins… it's becoming grassy, in the noblest sense of the word. Mouth (neat): it's the subtleness that's impressive, many others are great but a little monodimensional. Not this one, and I especially like these touches of paraffin. Crunching a candle. Then green lemon and sharp herbs. Bites you a bit – ah, a fight, finally! With water: becomes wild! Grassy, bitterish, chlorophilly, green, tense… It fights back! Finish: long, grassy, sharp, not easy. The loveliest green teas. Comments: super-grassy CI, great variations…

SGP:377 - 88 points.

Good, we've have quite a few. Let's try an older CI for the road… And let's try to find a funny one.

Caol Ila 30 yo 1984/2014 (56.2%, Riegger's Selection, rum cask finish, 360 bottles, 50cl)

Doing a rum finishing on some 30 years old Caol Ila, that's what I call having cojones (oh that's very smart, Pancho!) Colour: straw. Nose: terra incognita, unknown planets, weird places. Concrete dust, tealeaves, 'green' leather (I know that doesn't make much sense), more green tea… What's troubling is that this kind of works. A little shy globally, but let's see… With water: floor cloth and mud, plus earthy green tea. Mouth (neat): well, it's great Caol Ila, not obligatorily old, a tad acrid and grassy, with depth and sharpness. Smoky and salty liquorice, plus all things green. With water: works. Perhaps a quarter of a fifth of sugarcane, then a mildly sweeter peatiness. Finish: medium, rather on sweetened smoked tea. Comments: focus wasn't lost, as if this wasn't first fill rum wood. Pretty pretty good.

SGP:466 - 86 points.