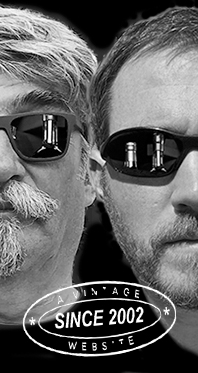 Home
Thousands of tastings,
all the music,
all the rambligs
and all the fun
(hopefully!)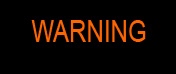 Whiskyfun.com
Guaranteed ad-free
copyright 2002-2015



November 4, 2015

---

Caol Ila, quite a few, part two

So, more Caol Ila, sailing towards our 500th. Of course I'll make sure that our 500th will be a pre-extension expression (that's probably the worst alliteration ever, S.) But in the meantime…

Caol Ila 10 yo 2005/2015 (56.4%, Gordon & MacPhail, for McWhisky, 233 bottles)

McWhisky.com are an online retailer. Colour: white wine. Nose: raw, fresh, young, extremely coastal sweet peat, with a medicinal side. Tincture of iodine, antiseptic. That's all, folks. With water: some raw barley, beach sand, a little ink. Perhaps new plastic pouch at the supermarket – but those are now streng verboten. Say leatherette. Mouth (neat): sweet peat. I'd call this 'minimal', but it hasn't got any flaws. With water: nice seawater and lemon juice, plus smoked water. Of course you can smoke water. Finish: medium, a tad grassier. Spearmint? Comments: a good young soft Caol Ila. Does the job and does it well.

SGP:555 - 82 points.

Caol Ila 10 yo 2004/2015 (60.1%, Gordon & MacPhail, Cask Strength, sherry butts)

A vatting of four casks. Colour: straw. Nose: the sherry's light. Some sucrosity, gravel, grass, mint… It's quite strong, so… With water: simple, easy, straightforward. Not one that will revolutionise Mankind, but it's fine. Mouth (neat): very thick, clean, salty, zesty, with a honeyed roundness. Is that the sherry? Love its almondy side. Lemon-flavoured marzipan coated with Demerara sugar. Or something like that. With water: nice salty touch. Green olives, salted marzipan, smoked fish. Finish: medium, sweet and salty. Comments: very good. You don't need an essay, do you?

SGP:556 - 83 points.

Port Askaig '100° Proof' (57.1%, Specialty Drinks, +/-2015)

Now what's 100° proof exactly? 56.9%? 57.0%? 57.1%? Colour: white wine. Nose: yep, but moderately expressive when undiluted. With water: bandages, barley sugar. Mouth (neat): excellent young sweet peat. Extremely simple, very good (says the guy who just wouldn't stop pestering people with stories about complexity). With water: tinned fruits, fructose, peat smoke. Finish: rather long, narrow, simple, good. Comments: a tad binary, perhaps, but good (so that would be 1, I suppose).

SGP:546 - 82 points.

We might need older CIs, such as this one, from a great vintage…

Caol Ila 25 yo 1990/2015 (54.3%, Wilson & Morgan, Barrel Selection, oloroso finish, casks #4707-4708, 408 bottles)

A five-year finishing, that's a little more than a finishing, while not quite being a double maturation. Shouldn't we call this a finuration? Nah, not particularly proud of that one. Colour: amber. Nose: sherry plus peat is a hit or miss combination. This would rather be hit, but that's no surprise, since W&M have already had quite a few great oloroso-ed Caol Ilas. So, roasted nuts, bitter chocolate, gunpowder (not in a sulphury way at all), old coal stove, and just 'a gun'. With water: whacky, in a great way. Swiss cheese, Havana cigars, soot. Mouth (neat): oh, excellent! It hasn't lost its sharpish peatiness, but it's gained this leathery chocolatiness from the sherry. It's also got citrus and salt, all for the better. With water: perfect. Smoky hot chocolate and orange liqueur. Finish: medium to long, with added notes of benzine and burnt cigars. Herbal liqueur in the aftertaste. There, Unicum! Comments: very well done. Wilson e Morgan are becoming masters of this style – not that they weren't already quite good.

SGP:466 - 90 points.

Caol Ila 30 yo 1984/2015 (50.5%, La Maison du Whisky, Artist #5, hogshead, 205 bottles)

New stuff by the good people at Signatory Vintage bottled for the good people at LMDW in Paris. Now 1984 was a very lousy vintage in Bordeaux… (WTF?) Colour: gold. Nose: that's the problem with well-aged Caol Ilas, they're unsurprisingly nice. Seashells, lemon liqueur, resinous peat (putty-like), marzipan, almond oil, carbon paper, old books, a touch of rubber (new wellies)… With water: younger! So not a grandma at all, all it needed was a little water (and not cream sherry…) Mouth (neat): just bloody good, as they say on Islay. Big, peaty, salty, citrusy, oily, a tad sappy, getting grassier (green walnuts)… It's quite youthful given its age. Could as well have been 15 years old. Finish: ooh, lemons and citrons come out, together with more sharpy almondy aromas. Barley water, putty, linseed oil, all that. The peaty remains heavy. Comments: thirty years, do you mean, fifteen plus fifteen? Because this is bright and youthful. And absolutely excellent. Loved the almondy side. Almost a peat monster.

SGP:457 - 90 points.

Port Askaig 30 yo (45.8%, Specialty Drinks, +/-2015)

Loved the one at 51.1% (WF 90) and loved and earlier one at 45.8%, circa 2009 (WF 90). So this might get a tad boring… Colour: pale gold. Nose: an under-Ardbeg, not meaning it's inferior, not at all (and hey, do Ardbeg have 30 yo whisky these days anyway?) but this combination that involves citrus, sap, almonds, and anything coastal and medicinal, is just irresistible. In fact, a great green tea from Yunnan (single wild tree et al) could nose just like this. But great teas are more expensive, mind you. Mouth: great, grassy, smoky, salty, a little green and gritty. Green apples and fresh walnuts. The nose made me think I could go up to 91, but I'm afraid this relatively rough palate will prevent me from doing so. But it's great. Finish: indeed it's great. Lemon, sap, hessian, soot, salmiak… Comments: Caol Ila ages gracefully, like an actress. I mean, it can taste younger than it is, and this is another fine example.

SGP:467 - 90 points

(I agree, bo-ring).

But we're afraid of nothing…

Caol Ila 31 yo 1983/2015 (48.1%, Signatory Vintage for The Whisky Exchange, cask #5294, 255 bottles)

Colour: gold. Nose: old herbal liqueurs, old papers, long-forgotten herbal liqueurs (I insist), mouth wash, cactus, chlorophyll, today's newspapers, fresh paint, parsley… It's a rather herbal one, apparently. Also chicken soup, and not much smoke. But do we really need smoke? Mouth: yeah well. It's young, it's fresh, it's even kind of immature, with herbs and grasses and green spices. On the other hand, there's this feeling of fresh putty and paint that's so lovely. Let's call it 'resinous'. Finish: medium, leafy, sappy, herbal. Comments: if I say I like the Port Askaig 30 a little better, are they going to shoot me around Borough Market? Could I still have this funny ale they're pouring over there (the name escapes me)?

SGP:456 - 88 points.

A very last one… Coz eight's enough! And let's make it a young one…

Caol Ila 2003/2015 (57.4%, Gordon & MacPhail, for Ramseyer, first fill bourbon, cask #302237)

To be honest, there are young Caol Ilas that taste older than older ones. And the other way 'round (ooh my head). Probably a matter of cask. Colour: straw. Nose: raw, vegetal, with potato peelings and a lot of muesli and porridge. Mashed potatoes. At least, we remember that there's grain inside. With water: wet textile, wool, and dogs. Don't care about you dogs, I prefer cats. Mouth (neat): pears and earth, plus tobacco and ginger, plus plasticine and smoked almonds. Sometimes, youth is an asset. With water: pears coming out, brine, apple and lemon juices… Finish: very fine, but you just can't avoid the feeling that there are hundreds of thousands of such casks sleeping over there in Scotland, however good. Salty aftertaste. Comments: good. Many are good. It's an industry, ya know. No offense, I hope.

SGP:466 - 83 points.