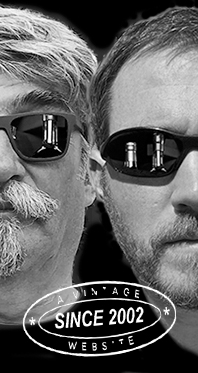 Home
Thousands of tastings,
all the music,
all the rambligs
and all the fun
(hopefully!)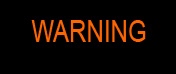 Whiskyfun.com
Guaranteed ad-free
copyright 2002-2015



March 11, 2015

---

It would be fun to have a few Clynelishes again, but not only 'new stuff that's very great but more or less always the same'.

Clynelish 23 yo 1991/2014 (46%, Van Wees, The Ultimate, hogshead, casks #13213+13214, 507 bottles)

Colour: straw. Nose: probably not the waxiest years, ort let's put it this way, it's more beehivy than downright waxy, but all that remains lovely. Pollen, overripe apples, flowers, oranges, a touch of seawater, honey… So not a crisp sharp Clynelish either. Its easiest side, so far. Nothing to complain about if you ask me. A few chalky and medicinal touches arising after a few minutes. Chalk and bandages. Mouth: perfekt! It's got more power now, wax and minerals, a feeling of lamp oil, citrons and lemons, this chalk again, a touch of salt, a camphory side, and always something distinctly medicinal that may annoy a few people. More for us! Finish: long, full of Clynelish character. A very salty and mildly smoky aftertaste – it's actually one of the saltiest Clynelishes I've ever 'met'. Ex-Laphroaig hogshead? Comments: fantastic. Starts easy and becomes almost a brute, that's pure life.

SGP:462 - 89 points.

Clynelish 1997/2014 (53.3%, Liquid Art, 132 bottles)

What's great with these ones is that they're both superb and easy to find (generally speaking, many casks of 1997 have and will be bottled). Colour: gold. Nose: this one is a little fatter indeed, a tad smokier as well, and certainly quite waxy. This feeling of waxed citrons that's so stunningly lovely in my book. And apple peelings, zests, clay… With water: damp clay and chalk all over the place. Plus ink, a touch of humus and of course quite some wax. Linseed oil. Mouth (neat): instantaneous Cleynlishian hit. Wham wax bang clay and zing lemons. Just fab. With water: a little putty, almond crème, faint touches of bleach that are anything but unpleasant here, waxes, salt… Finish: quite long, on salted almonds and all the rest. Comments: one of the best. Hard to beat and so deliciously unmodern.

SGP:462 - 90 points.

Good, after that very lovely 1997, why not have other epitomical vintages of Clynelish? Would 1983 and 1972 do?

Clynelish 22 yo 1983/2005 (54.7%, Scotch Malt Whisky Society, #26.45)

This baby was called 'sweats and peats'. I'm not sure they racked their brains to come up with that one ;-). Colour: straw. Nose: while we're clearly in the same family, these 1983s always had more citrus skin, making for a nice bridge between the ueberfruity early 1970s and the more mineral 1990s. This baby's also got more flowers (dandelions) and a sweeter kind of wax, while many tinier aromas need a little more time to show up. Brine, antiseptic… What's sure is that the end result is pretty perfect, as expected. We're approaching old Laphroaig and Ardbeg, in a way. With water (while it turns very cloudy): all waxes of the creation. Mouth (neat): loud applause. It's zestier this time, sharp, with massive oomph, plenty of lemon, salt, waxes, salt, cough syrup and grapefruit juice. I find this just perfect and pretty unbeatable. Some fudge too. With water: the almondy, putty-like side comes out, together with more rounded citrus. Mattei's Corsican citron liqueur (whatever!). Finish: rather long, appropriately waxy and citrusy. The aftertaste's a little bitterer, though. Rubbery smoky mint. Comments: no surprises here, these 1983s are right up my alley, but the 1997s are putting on quite a show as well.

SGP:353 - 91 points.

Let's put an end to this with the 1972. Nope, no 1965 today.

Clynelish 28 yo 1972 (57.3%, Adelphi, cask #14264, 331 bottles, +/-2000)

What a strength, what a pedigree! Colour: white wine. Nose: uh, pears? No, wait, there's also apricots, mirabelles… And honeydew, tinned oranges, soft 'pink' olive oil, a touch of saltpetre, humus, sweet fresh mushrooms (Caesar's mushrooms, the king of them all in my book), wee whiff of vetiver and green oranges, lemons, chalk… In fact this is all rather delicate, very complex, and not as immediate as others. Forgot to tell you, the pears are gone. With water: not a fruitbomb at all. So not quite a typical 1972 Clynelish, and we're even rather close to the mineral 1997s. It's just a little more flowery and honeyed. Mouth (neat): loses you in a 'focussed whirlwind of flavours'. I know, that doesn't make much sense. The small problem is that there's a kind of slightly rubbery side that prevents it from totally unfurling its usual waxy and fruity sails. On the other hand, everything's there, mint, chalk, crystallised citrus, inky things, plasticine… In fact, I find it a little too rough for a 1972 Clynelish. Maybe water… With water: yes and no. It got rather simpler, in fact, sweet, very pleasantly fruity – but those are only tinned fruits. Finish: medium length. Mildly waxy tinned oranges and plums plus honey. Comments: very excellent, 'of course', but I'm not sure it had some other 1972s' magnificence and lavishness. So, let's say this is a mild disappointment.

SGP:551 - 87 points.