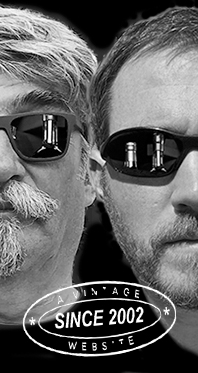 Home
Thousands of tastings,
all the music,
all the rambligs
and all the fun
(hopefully!)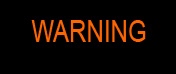 Whiskyfun.com
Guaranteed ad-free
copyright 2002-2015



July 29, 2015

---

A new Dalwhinnie out in September (NAS, of course), and its ancestors. A set-up we'll probably have to use again in the near future, for the better or, yeah, for the worse.

Dalwhinnie 'Winter's Gold' (43%, OB, 2015)

Diageo keep issuing NAS versions of their Classic Malts, and today it's Dalwhinnie that's on the table. Every time, there's the same question that arises, 'will they subsequently discontinue the former age-stated entry-level bottling?' In this case, that would be the 15. I do not have the answer, and after all, rumours are only rumours. This Winter's Gold, a name that might hint at the Distillery's rather high altitude, is supposed to be put into the freezer prior to pouring. A strange idea, but after all, adding lemon to Corona or to Belgian white beers was a strange idea as well. In short, this is chill filtering without the filtering part. For good measure, we've followed the owners' suggestion and have chilled a part of this baby (at -18°C, no less), while keeping the other part at room temperature. It's the first time we're doing this kind of stunt, but I guess there's a first time for everything. Colour: gold. Nose (room temp): typical honeyed and vanilla-ed profile, with the trademark maltiness and whiffs of Seville oranges. Perhaps touches of ginger, which makes it a little cocktaily, in a fairly good way. Chilled: nada, niente, nichts. Or nosing it from two metres away ;-). But it's fun to see it move like if it was oil in your glass. Mouth (room temp): peppery and rather oaky, with a feeling of sawdust, ginger, and cinnamon. Then more Dalwhinnian oranges and honey. Tastes young, with growing notes of fruit eau-de-vie. Certainly plum spirit, young slivovitz and all that. Chilled: well, as you won't take litres in your mouth, it heats up very fast and after a first wee 'ice cream effect', you end up with the same oaky and slivovitzy profile. Finish (both room temp and chilled): malt, oranges and honey are back, but the signature remains rather oaky. Comments: an honest, rather simple drop, I'd say. Freezing it seems to be only useful if you live in the middle of Death Valley or in good old Timbuktu.

SGP:351 - 78 points.

Dalwhinnie 15 yo (43%, OB, +/-2014)

I guess I shouldn't try this baby since I already tried a +/-2013 version (WF 82), but for the sake of comparison… Colour: gold. Nose: more profound, maltier, more complex, with more honeys, overripe apples, hay, maple syrup, fudge, raw malted barley, cake, shortbread… It is rather average, but in the best sense of that word, meaning 'in the middle'. In the middle of Scotch malt whisky, that is. Mouth: less differences with the new Winter's Gold (I would have chosen the name Winter's Silver instead, but hey, who am I), but still, there's more roundness, more honey, apples and pears, candy sugar, hay wine… And above all, less obvious oak. But indeed, we're quite close. Very close! Finish: good length, with a touch of wood smoke, malt, toasts, oranges… It's certainly more complex and fruitier, that's where it really wins it, finishes never lie! Comments: no reasons to change my score. A very good drop, easy but not 'too obvious'. A perfect beginner's malt! Hope it won't get discontinued…

SGP:452 - 82 points.

While we're at it part 2…

Dalwhinnie 1997/2014 'Distiller's Edition' (43%, OB, D. SV. 312)

That's right, we're kind of watching flies doing their business now. Indeed we've already tried the 1997 bottled in 2013, but that one was bearing the code 'D. SU. 312'. But this is 'D. SV. 312', so that's completely different, for crying out loud!!! Colour: gold. Nose: oh lovely! It's got big notes of rum agricole, really, and it's to be wondered if they did not use ex-Martinique casks for this. I'm not joking. So sugar cane, then… wait, calvados? And even a little sweet beer. This is very fun. And even a little armagnac, with notes of raisins. A meta-spirit? Mouth: it's really excellent. Not quite a surprise, but we're close. Some meta-spirit again, with raisins, Muscatel, ripe apples, white chocolate, rum and raisins… Fun stuff really. Only one tiny flaw in my book, it tends to become a little sour. 'Old' cider. Finish: not too long, and perhaps a little sweet. It's where the wine-finishing did not work quite well IMHO. What was it again? Ah yes, oloroso. Rather tastes like PX if you ask me. Comments: a fun drop, kind of 'mixed', not exactly Scottish, not precisely Caribbean, not quite Norman, and not totally Andalusian. World spirit? Just a notch too sweet for my taste.

SGP:551 - 83 points.