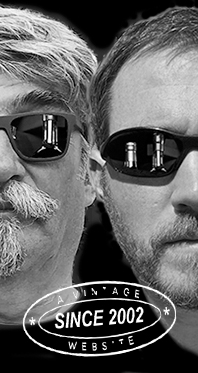 Home
Thousands of tastings,
all the music,
all the rambligs
and all the fun
(hopefully!)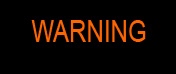 Whiskyfun.com
Guaranteed ad-free
copyright 2002-2015



November 16, 2015

---

Paris is a wonderful city, where I spend quite a lot of time. One of my daughters and my son live there. My daughter actually lives 200m away from the Bataclan, and had left Paris for Alsace less than one hour before the events took place. My son was 5min away when the other tragedies in Paris' 10th arrondissement occurred. They're both safe. So is my brother, he who often goes to the Stade de France. But he was in Brussels that night. Our family was lucky but the times are pretty depressing. On the other hand, while it's hard to find much fun in any 'stupid hooch' just now, I do have the feeling that we shouldn't change our habits here in France, or in any other harmed country.
That is why we won't stop publishing our little tasting notes. But today, it's going to be only one whisky. A French one. A Parisian whisky. Because you know, fluctuat nec mergitur (the motto of the city of Paris, meaning more or less 'tossed but not sunk'.)

Distillerie de Paris 'Aged Malt Spirit' (42%, OB, France, 2015)

This is not whisky yet, and while it's not new make anymore, I believe it hasn't spent more than a few months in some small bespoke 'magical' casks that this tiny yet skilful distillery have ordered from some high-brow French coopers. Seguin-Moreau if I remember well, not too sure.I also believe this baby was distilled in January this year (around the Charlie events, imagine), so let's assume it's more or less nine months old.

As for their still, it's a sparkling new Holstein that really looks like a straight-8 Bugatti engine! Colour: pale gold. Nose: to tell you the truth, I had feared the Holstein would have done too much 'purifying', and made soulless grain whisky even from the best malted mash. And yet, what I get is rather a feeling of malted rye, with a lovely breadiness, touches of gentian and ginger, perhaps a few drops of chartreuse, and certainly a little fennel, caraway, and wormwood. So, this isn't Ardbeg, and neither is it Macallan, but I find this bready freshness impressive. Really impressive. Mouth: the oak's a little more obvious, with a harshness, but rather than the usual pencil shavings and vanilla/coconut (boo), it's sweet spices that are dancing on your tongue. White pepper, poppy seeds, cloves, ginger, nutmeg, cinnamon… Yet again, a feeling of spicy rye, but I believe this is barley. Finish: rather long, peppery (I cannot not think of Gorilka vodka at this point), with rather more earth. Earth always makes whisky better. Comments: I doubt you could do much better out of a Holstein and nine months. Plus, this is Paris! And they avoided both the dreadful vanilla that's infesting so many young (NAS) whiskies elsewhere these days, and the liquid bubblegum that other Holsteiners are churning out these days. Well done, Paris! SGP:462 - 80 points.