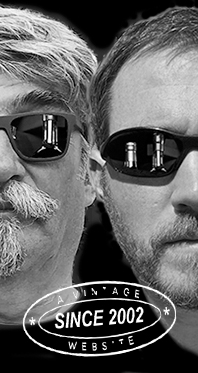 Home
Thousands of tastings,
all the music,
all the rambligs
and all the fun
(hopefully!)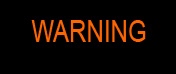 Whiskyfun.com
Guaranteed ad-free
copyright 2002-2015



May 19, 2015

---

Glenlivet Founder's Reserve and others

There's this newish NAS Glenlivet, the Founder's Reserve that already made quite some ink and kilobytes flow. Well, rather kilobytes, because kilobytes are cheaper. What I wanted to do today was to use it as a kind of stepping stone, and then start to plunder WF's sample library completely at random. But only Glenlivets, of course…

Glenlivet 'Founder's Reserve' (40%, OB, 2015)

Currently between £33 and £37 a bottle in the UK (that's still in Europe, isn't it?) while the price for the regular 12 yo rather lies around £29. Where else have we already seen these moves? Now there already was a 'Founder's Reserve' back in 2010, and that one was excellent (WF 89), but it had been bottled at 55.5% vol. Colour: light gold. Nose: a wee touch of varnish and beer at very first sniffs, then rather pear syrup and tinned pineapples, with drops of lemon juice. A little crème brulée, apple peelings, vanillin (oak) and a tiny-wee drop of glue. Noses young, but the whole combo isn't unpleasant. A little menthol as well. But noses are one thing, and then there's the… Mouth: it's got body and structure, starting with honey and green apples plus white chocolate and earl grey tea, but you can feel that there isn't a massive depth. Malt, marmalade, oak. Finish: rather short, honeyed and vanilla-ed, plus apple juice. Tea tannins in the aftertaste. Comments: some parts remind me of Jameson's blends. It's very honest, easy stuff, a kind of smart crowd pleaser. Not sure about the price, though (remember, the problem with modern NAS isn't about quality, it's about price positioning). Younger plus more expensive, almost an oxymoron.

SGP:441 - 78 points.

Are you expecting me to try the 12? Wrong, my dear…

Glenlivet 'Nàdurra First Fill Selection Batch No. FF0714' (48%, OB, 2014)

Aged dropped again. There's also a version at a much higher strength (63.1%). Both were fully matured in first fill American oak. Colour: white wine – so very pale for first fill. Nose: quite the opposite of the FR, this is much more dry, more austere, leafier, grassier… That's a little surprising, I had expected bags of vanilla. All for the better in my book. There are these touches of glue again – I don't hate that – and an earthy, rooty woodiness that I quite like. Paper, gooseberries, peelings, maybe a wee touch of bubblegum. Mouth: sweet malt, sweet beer, sweet stewed fruits (rhubarb, apples), sweet almonds and ale, all that being coated with custard and maple syrup. And this works, I think. Finish: quite long, with touches of pepper and ginger from the oak. Rather peppered grapefruits in the aftertaste. Comments: I've always enjoyed the various inceptions of Nàdurra, especially the 16 yos. This one should be younger, but it's still to my liking.

SGP:451 - 82 points.

Glenlivet 18 yo 'Guardians' (55.7%, OB, cask #2911, 2011)

Please don't rub it in, I know I'm late. As you know, the Guardians is Glenlivet's consumer club. Colour: gold. Nose: classic, very malty, raisiny, chocolaty, with some ale and apples again, then rather coffee and vanilla. I also find hints of old oloroso, mushrooms, and even a little wood smoke. It's complex. With water: musty wine cellar, hessian, raw cocoa, raisins, Banyuls, cigars… Mouth (neat): I really enjoy this big, very malty style. Ovaltine, chocolate, a drop of pinesap, honeydew, blood oranges… Really big stuff, with a huge retro-olfaction. Tastes like refill sherry, but I'm not too sure it is. With water: really very good. Malty raisins, apple pie, cinnamon, fino sherry (sweet mustard, walnuts, brine)… The oak comes rather more to the front (black tea). Finish: long, a tad acrid and herbal, but other than that, all is fine. Comments: had it at +/-88 until the finish. Very good, IMHO.

SGP:561 - 86 points.

Glenlivet 7 yo (75° proof, Peter Thompson, early 1970s)

Peter Thompson used to be wine and spirit merchants in Perth, Scotland. They were also making very silly stone bottles and miniatures under the brand name 'Beneagles' as well as the recently revived 'Old Perth' whisky. Colour: amber. Nose: perfect. Very young malt matured in glass for almost fifty years, displaying massive amounts of coal smoke, old papers and oils, plasticine and Play-doh, engine oil, ink, carbon paper… One for the office indeed. So it's ultra-dry! Mouth: amazing. Some sweetness now, drops of brine, glazed chestnuts, 'sweet' leather, walnut wine, old sherry, tobacco, old wooden boxes, attic… It became totally tertiary, like some great old white wine. The body's perfect. Finish: long, a tad sweeter, with raisins, a touch of very old cognac (soon on WF!), more tobacco, sweet meat, some camphor… It does 'the peacock's tail'. Comments: honestly, I wasn't expecting much. How wrong I was! An ode to perfect OBE, and to 'tertiary' whiskies – the opposite of modern 'secondary' ones.

SGP:452 - 92 points.

While I'm at it, let me quickly remind you what I'm meaning with the word 'tertiary':

Primary

aromas come from the spirit.

Secondary

aromas come from the cask (and seasoning, wine and such)

Tertiary

aromas come from the interplay (not just the mixing) between the spirit and the cask – and possibly its environment. In my experience and opinion, time in glass adds tertiary aromas as well over a longer time, which is why very old bottles of young spirit can have become very complex.

You got it, tertiary flavours can only come from time! That's also why I'm not too much into young NAS, even if primary and secondary spirits can be excellent.
Phew… let's go on!...

Glenlivet 35 yo 1979/2014 (51.6%, Mackillop's Choice, cask #6102, 235 bottles)

I enjoy what Mackillop do with their labels. They never changed them, implying that it's what's inside that counts. Colour: gold. Nose: it seems that it's one of these old whiskies that got rather mentholy and pine-y over the years, but in this case the whisky was big and potent enough to stand that and to wonderfully combine with this herbal side. In fact, this is pure honeydew. With water: more of all that. Honeydew, mead, sweet malt, Weetabix, overripe apples. Mouth (neat): indeed, liquid honey plus high-end cider and just a touch of sour wood. Perfect, fresh, fruity, herbal, zesty, and yet 'Glenlivet luscious'. Like it a lot. With water: perfect malty goodness! More grass, leaves, peelings, tobacco, that menthol again… And some liquorice! Finish: long, even maltier. Wasn't that old malt whisky, by any chance? Comments: great stuff, aged to perfection. Rather tastes 25 than 35, but yeah, it's great.

SGP:561 - 90 points.

A last one if you please… Let's choose it carefully…

Glenlivet 1946/1972 (43%, Berry Bros and Rudd) It's said that immediate post-war whiskies used to be peatier, because coal and oil were in very short supply. So the maltsters were supposed to be using more peat again to malt the barley (and not just to aromatise it)… Colour: dark amber. Nose: peat? You bet! This is as smoky and herbal as a garden bonfire, extremely phenolic, but also very cardboardy, metallic, 'used'… That's bad news, I hope this baby hasn't got stale and oxidised. It's true that the whisky isn't limpid… Mouth: yeah, the arrival is weakish, and the strength low. We're almost sipping some kind of very old dry sherry. Which, in a sense, is great, but this lack of oomph and power is a problem. Pu-erh tea. Finish: not that short, unexpectedly salty, nutty and herbal. Did a prankster fill this wee bottle with old manzanilla? Comments: this is the fate of many an old bottle of whisky. It was lovely at times, but otherwise very frustrating. Still beats quite a few very new ones, mind you.

SGP:232 - 77 points.

I agree, we just couldn't leave it at that. I know what we're going to do, we'll try to find another Glenlivet by BBR. Found one!...

Glenlivet 30 yo 1983/2013 (58.8%, Berry Bros and Rudd, for A. Light, cask #2877)

Colour: dark amber. Nose: sherry. BBR have already had quite a few very lovely sherried Glenlivets, I'd even say they're specialists, just like G&M. Sure this one starts with burnt matches and gunpowder, but everything that comes out after that is perfect, from honey to raisins and from Ovaltine to triple-sec. Classic. No, rather ultra-classic. Also love these hints of Iberico ham and soy sauce, and pipe tobacco. With water: some kind of sauce to use on spare ribs. Mouth (neat): huge leathery and meaty sherry. Seriously, this is like Iberico ham indeed. Plus ultra-thick very old balsamico. Spectacularly thick. With water: the fruits come out. Figs, oranges, raisins… But the meatiness remains. Sweetened beef bouillon. Finish: long, meaty, almost salty. Bouillon indeed. Comments: someone trying this blind may have thought it was Mortlach.

SGP:462 - 88 points.