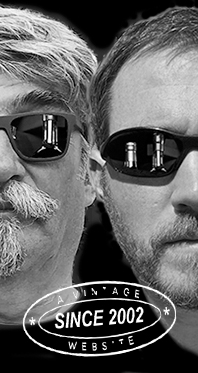 Home
Thousands of tastings,
all the music,
all the rambligs
and all the fun
(hopefully!)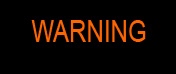 Whiskyfun.com
Guaranteed ad-free
copyright 2002-2015



September 10, 2015

---

Grainy Days, Part Two,
Strathclyde and Others

Yesterday, we had liked Cameronbridge, while North British had been rather more difficult. Let's try other grain distilleries if you don't mind…

Strathclyde 27 yo 1987/2015 (51.5%, Douglas Laing, Old Particular, refill barrel, 198 bottles) Colour: straw. Nose: fresh paint and putty in this one at first nosing, then almonds and candy sugar. Cake. I find this nice. With water: fruit salad, while most fruits were tinned. Tinned pears spring to mind. Mouth (neat): bites a bit at first, gets then smoother. Relatively smoother. Fresh walnuts, grass, apple skins, young bourbon… We're rather closer to the North British than to the Cameronbridges we had the other day. Crunching a sugar cube. With water: more of that feeling of white sugar. We may have found an alternative to sugarcane syrup for our mojitos ;-). Finish: rather short, sugary. Comments: a very sweet, uncomplicated one.

SGP:630 - 78 points.

Not sure it was worth waiting. Imagine 27 years! Only one way to find out…

Strathclyde 9 yo 2005 (55.7%, Douglas Laing, Clan Denny, sherry butt, cask #10710)

I know, a sherry cask, and it's true some claim that grain needs sherry. Let's see… Colour: deep gold. Nose: of course. This baby found in some sherry what it didn't have in the first place, namely depth and complexity. Roasted nuts (chestnuts for sure), black raisins, earth, cigars, menthol, pipe tobacco… Hurray! With water: superb aromatic herbs, bitter caramel… Mouth (neat): how spectacular! Cigars, pipe tobacco, caraway, smoked tea, cardamom, pu-erh, pepper, chillies, ginger, bitter oranges, cloves… We don't need more. With water: a spicy cake and a Mars bar. Finish: very long, on peppered raisins. Chilli liqueur. Comments: I'm always fighting the popular idea that the cask accounts for most of the flavours with whisky (if that was true, Lagavulin and Glenkinchie would taste the same), but in this case, that's probably exactly true. Great little grain whisky, beats the old ones hands down.

SGP:462 - 89 points.

Girvan 25 yo 1989/2015 (51.5%, Douglas Laing, Old Particular, refill barrel, 232 bottles)

William Grant's grain distillery, now bottled as an OB (and, ahem, sold for the price of malt). Their much cheaper Black Barrel used to be Girvan too. Colour: straw. Nose: I was wondering when this profile would come. You know, coconuts and vanilla all over the place… And this feeling of pina colada! Not much else, but it's, well, pleasant. With water: tinned fruits. Mouth (neat): creamy oily easy, full of sweet oak. That's right, vanillin and coconut, plus a touch of pink grapefruit for good measure. And marshmallows. Not unpleasant at all. With water: improves, with touches of herbs and flower jellies. Perhaps a little rhubarb and hay. Hay wine. Finish: medium, sweet, creamy, very easy. Marzipan in the aftertaste. Comments: total easiness. Unquestionably pleasant.

SGP:630 - 80 points.

Good, let's have the rarer ones…

Cambus 30 yo 1985/2015 (53.4%, Hunter Laing, Sovereign, cask #11591,256 bottles)

Cambus is closed, it stopped working in 1993. It's getting very rare… Colour: white wine. Nose: I do get a few oils and saps, probably from the cask. That makes it less 'sweet and easy' than the others (well, not than DL's young Strathclyde), with some honeydew, autumn leaves, or olive oil. Fine! Other than that, vanilla and preserved fruits, as usual. With water: it's very subtle and elegant, mostly on various vegetal oils. Grape seeds, sunflower, sweet and easy olive… Mouth (neat): goody good! There's a layer of pineapple jelly and jam, on top of a subtle concoction that would have involved mint, caraway, chives (perhaps), and most certainly blood oranges. It's got this vibrant tartness that works so well. With water: becomes as thick as honey, with depth and, again, complexity. Which I find unusual with grain (nah, I think we got you, S.) Finish: medium, delicate, oily. Mint and apples? Peppery aftertaste. Comments: I wasn't expecting much, but this baby almost blew me away. And it's not very expensive!

SGP:561 - 89 points.

And the very last one. A very rare grain…

Garnheath 41 yo 1974/2015 (50.8%, Càrn Mòr, Celebration of the Cask, barrel, cask 313235, 144 bottles) I'd never have thought we'd see a new Garnheath! I've tried three Garnheaths in my entire life, and all had been distilled in the 1960s. Together with Ladyburn, the distillery used to lie within the bankrupt Moffat complex, and was closed for good around 1985. Colour: gold. Nose: well as I was remembering Garnheath (yeah yeah), that is to say very light, discreet, whispering… In truth it's the barrel that speaks here, and what it tells us is pleasant. Butterscotch, praline, white chocolate, vanilla, a wee touch of wood dust, one or two jelly babies (pineapple-flavoured)… Whispering indeed. With water: the barrels speaks out, the spirit answers… not much. But it was a nice barrel. Mouth (neat): ho ho ho! We're in rum territories now, and I cannot not think of lightish Enmore from Guyana. Pineapple butter cream, coconut liqueur, sugar cane, drops of orange juice… In truth it's very tropical. Very approachable, and certainly not tired. With water: becomes truly excellent, if still easy. Fruity, vanilla-ed, sweetly oaky old juice. Doesn't taste old at all, by the way. Probably filled at 70% vol., if not more. Finish: easy, sweet, not old. This could be 10yo. Comments: you haven't got the complexity of an old malt, and the distillate had probably been filled at super-high strength in fifth-fill wood, but I find this delicate style rather entrancing. But I doubt anybody would still do this these days.

SGP:640 - 87 points.

No, there won't be any Part Three tomorrow. Around ten grains, however good, is more than enough.