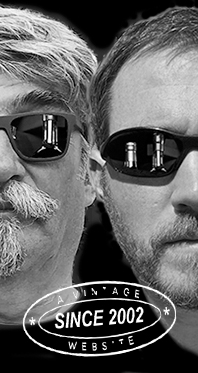 Home
Thousands of tastings,
all the music,
all the rambligs
and all the fun
(hopefully!)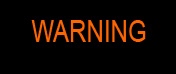 Whiskyfun.com
Guaranteed ad-free
copyright 2002-2015



October 5, 2015

---

There's a new 21 yo, so we'll have it today, and then add a few indies, as usual.

Dalmore 21 yo (42%, OB, 8,000 bottles, 2015) £350 at 42% vol. It better be great. Sadly, it's been finished in oloroso butts (they say 'finessed', W&M's equivalent to Bruichladdich's 'aced'). Colour: dark gold. Nose: the problem with Dalmore is that it's very fine spirit, so you just cannot say much bad about them. In fact, I find this combination of tobacco, earthy tea, marmalade, dried pears, chocolate, and crystallised quince just super-lovely. Perhaps not £350-lovely, but lovely. Mouth: perhaps a wee bit 'dilettante', because of the low strength, but Dalmore's oranges and chocolate are singing a rather perfect tune. Add a little honey, cappuccino, perhaps drops of calvados, and you've got a good idea. Also notes of juicy fruitcake (not the heavy black ones). Finish: medium, fruity and juicy, with a chocolaty and coffee-ish backbone. The oranges are back in the aftertaste, together with a touch of oak. Comments: just classic. Would love to try this fine juice at 50% vol. (but hey, not at £550!)

SGP:551 - 88 points.

Dalmore 18 yo 1996/2014 (51.8%, Gleann Môr, A Rare Find, cask #2097, 279 bottles)

I know, the accent on Môr isn't right, French keyboard. Colour: straw. Nose: yes! This is Dalmore au naturel, bursting with oranges and plain malt, with a perfect – albeit small – earthiness in the background. Not much else to say. With water: even nicer. Sweet malt, a little custard, a little muesli, and always oranges. Perfect. Mouth (neat): excellent, fresh, ridden with various breeds of oranges and just touches of ginger and cardamom. Not that it's the most complex malt ever, but it does remind me of the old 12 and 21 from a long time ago. Very top notch. With water: even more top-notch. Perfect fruitiness, balance, freshness, and all that. Finish: medium, perfectly orangey and malty. Not the tiniest flaws. Comments: this fresh and natural baby just lifts you. I simply love it. I don't know much about the bottlers, but they sure did a great job here.

SGP:641 - 90 points.

Was that the vintage? Let's see…

Dalmore 17 yo 1996/2013 (52.9%, Whisky & Rhum, L'Esprit, cask #BH9092/RB58)

These great young people in Brittany/Bretagne are always doing great jobs with whisky… and rum/rhum. Colour: straw. Nose: hey? This one's unusual, we haven't got the kind of purity that was in the Gleann Môr, rather a mixture of sweet malt and fermenting bananas, perhaps. Not unpleasant at all, just not totally Dalmory. With water: more grass, citrus peel, farmyard… Mouth (neat): it's good, no doubt, but I find it a wee tad dissonant, with too may Haribo bears and crocodiles and babies – whatever. Sweetened Dalmore? With water: better. It's a Dalmore that rather tastes like an Auchentoshan, I'd say. Finish: medium, very fruity and candy-like. Marshmallows and orange drops. Comments: a fine drop, easy and very approachable, it may just be a little deviant at times. Ha, purists!

SGP:641 - 81 points.

Dalmore 24 yo 1990/2015 (54.9%, Cadenhead, Rum Cask, 468 bottles)

Rum cask? It's true that given Dalmore's orangey profile, it was probably tempting to make some kind of ready-made high-strength punch, aka grown-up orange juice. Colour: full gold. Nose: I hate it that I love this, really. I couldn't tell you whether the rum came from Jamaica or Demerara – or Trinidad, but it's got this kind of steely earthiness that's just wonderful. Oh me hate I. With water: p'tain de b*del de m**de, this works! You just have to enjoy shoe polish in your whisky. Mouth (neat): hate it, love it. Hate the idea, love the result. Tar smoke, liquorice, eucalyptus, rotting oranges, mint lozenges… This is depressingly good. With water: I'm tempted to use the French insults from the Monty Python's Holy Grail. No, really, great stuff, the combo just clicked. Finish: rather long, earthy, tarry, liquoricy, orangey… But is this rather rum, or is it more Dalmore? Discuss… Comments: I'll join the convent – provided they've got this in the bar. Oh I so hate the people at Cadenhead's!

SGP:462 - 91 points.