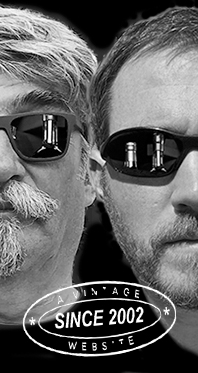 Home
Thousands of tastings,
all the music,
all the rambligs
and all the fun
(hopefully!)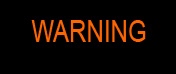 Whiskyfun.com
Guaranteed ad-free
copyright 2002-2015



August 5, 2015

---

Littlemill until we succumb

Mister Sun is back, so this is a good time to try a few fruity Littlemills of various origins. And as we sometimes do, we'll do it totally at random. Expect the unexpectable, as they say in Hollywood.

Littlemill 31 yo 1965/1997 (46.5%, Signatory Vintage, Silent Stills, cask #5273, 180 bottles) Ooh, this starts well. This is a legendary series! Well, not too sure, not all very old Littlemills we could try have been as bright and zesty as late 1980s - early 1990s vintages. Let's see… Colour: gold. Nose: wait wait wait, this is very fruity, full of tropical fruits, ridden with passion fruits, and kind of… Irish? It is very 'pure pot still' indeed, with these oily touches (sunflower), ripe apples, these very discreet metallic touches… You could think this was distilled at Midleton. Also fern and moss. Mouth: we're bathing in tropical fruits. Pineapples, cantaloupe melons, passion fruits… And then grassier, slightly bitter components are kicking in, such as chlorophyll gums, Fernet Branca… But it remains quite Irish, with wee notes of copper (coins), ripe red apples. It's some unexpectedly fat malt whisky, fatter than younger vintages for sure. The bitter, grassy side reminds me of the very humble official 8 from a few years back, but of course this is way better. Finish: quite long, still a bit bitter. Skins and fruit peelings, plantain bananas. But some mangos are back in the aftertaste! Comments: not a very easy old Littlemill. Tropically exuberant at times, bitterly grassy at other times… Another Janus? Very hard to score.

SGP:661 - 88 points.

Littlemill 26 yo 1988/2014 (55.7%, Douglas Laing, XOP, refill hogshead, DL ref: 10599, 315 bottles)

They all have or had 1988 Littlemills. Colour: gold. Nose: there's more oak in this one, that is to say more coffee and toasted wood, but it does 'the Meursault' after just two seconds, becoming wide, full, superbly fruity, and beautifully herbal. Right, right, that would be passion fruits, mangos, papayas, patchouli, grass, and walnut skins. This works wonderfully. A little marzipan too. With water: doesn't swim extremely well. Some cardboardy notes. To hell with water! Mouth (neat): perfect fruits, and all that. Very late period Littlemill, everything is fresh, tropical, zesty, and feisty. I haven't got anything to say against this very lovely, very bright Littlemill. With water: fruit syrups and liqueurs. Limoncello. A grassy bitterness beyond all that, which keeps it straight. Finish: long, clean, zesty, tropical. Comments: less Irish than the 1965 for sure. Only the way it takes water makes it lose one or two points in my book, but it's a great fruity drop.

SGP:651 - 89 points.

Littlemill 26 yo 1988/2014 (52.7%, Liquid Treasures, bourbon hogshead, 147 bottles)

Erm, another 1988, this should be close. BTW, this one was approx 60% cheaper than the DL when it came out. Just saying. Colour: pale gold. Nose: obviously very similar, but maybe a tad steelier, more mineral, and a wee notch more leathery. Other than that, it's pretty much the same whisky. With water: in my experience Littlemill is prone to saponification, so let's wait. Zzzz… No, it swims a little better than the DL. Fresh almonds, Alep soap (poor Alep), grass… Mouth (neat): same whisky, almost and foremost. Perhaps a little more on oranges and a little less on mangos. Splitting hairs. With water: orange wine, ratafia, not-too-sweet limoncello… Finish: long, clean, zesty, Littlemill. Comments: swims a little better, so one more point. Great Littlemill if you like very zesty malts.

SGP:651 - 90 points.

Littlemill 25 yo 1988/2013 (52.7%, The Whisky Agency for ART and Three Rivers Tokyo, sherry hogshead)

Colour: amber. Nose: hold on, this is different. It's got an extra layer of raisins and fudge and caramel and maple syrup, so yeah, sweet sherry. It's also got a very unusual medicinal side, with bandages and tincture of iodine. Ex-Islay wood? Laphroaig? This just cannot come from Littlemill + sherry alone. But does it work? Yes it does! With water: indeed, smoke, horse saddle, damp earth, cigar tobacco… Got even more un-Littlemill. Mouth (neat): a peaty Littlemill! That's all from the cask, no doubt, and this baby could lose you in a flash (when trying it blind and you're trying hard to find the distillery). Caramel, leather, oranges, papayas, mangos, tobacco, ginger… I find this quite beastly. With water: wait, miso soup with honey? Blood oranges for sure, mint, eucalyptus… Finish: long, and still pretty medicinal. Comments: I'm scratching my head. How to score this? Take distillery profile into consideration? (that would be fail fail fail)… Or just global feelings? The worst part is that I find it... rather great! But very un-Littlemill.

SGP:564 - 87 points.

Let's try to find a rather Littlemill Littlemill, and we're done.

Littlemill 24 yo 1990/2015 (53.7%, Cadenhead, Small Batch)

Another new one. Let's give up literature (yeah right, S, literature!) Colour: gold. Nose: it's a pure, austere, mineral Littlemill. More on skins than on fruit pulps, and I even find whiffs of new leatherette, new sneakers, chalkboard… Should we call this baby 'schooly'? Also rather western fruits than tropical ones, so rhubarb and gooseberries instead of mango and maracuja. With water: I find that sneaky to put Yquem 1988 into a bottle of whisky. Very sneaky. Mouth (neat): ohh! A perfect straight tropical fruitiness that would even beat a 1976 Benriach, if that rings a bell to you. Not whisky, a sin. Quick, with water: there's some Haendel in this. You know, the Hallelujah chorus from his Messiah. Other than that, oranges, citrons, guavas, lemons, and a touch of coconut. Finish: perhaps medium, certainly emphatically fruity. Comments: this demonstrates the superiority of very small batches vs. single casks. All my favourite whiskies were vattings of two or three (or four) casks, almost never single casks. Just saying, just saying. As for this wee Littlemill, it's the, ach, err, the bomb. Hope the cheque's in the mail, Cadenhead!

SGP:651 - 93 points.

PS: buy these black small batches. Future legends.