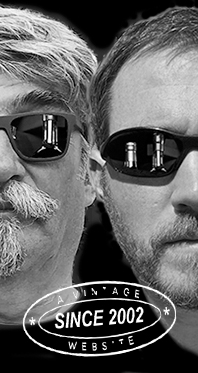 Home
Thousands of tastings,
all the music,
all the rambligs
and all the fun
(hopefully!)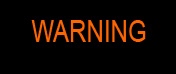 Whiskyfun.com
Guaranteed ad-free
copyright 2002-2014



January 27, 2015

---

Los not so cheapos, Aldi vs. Lidl

I like to do that from time to time, retrieving cheap whiskies from cheap places, in order to try to massage the lower end of the 100-points-scale and to contradict our dear friends who are sometimes complaining about the fact that I'm only tasting rare and/or unobtainable and/or very expensive whiskies. Which, by the way, I don't think is true, I'm also trying to taste as many entry-level whiskies as possible, it's just that I'm no masochist. And remember, Whiskyfun's only a personal tasting diary; it's no buying guide. I have no obligations whatsoever. Freedom! Ahem…

Queen Margot (40%, Lidl, blended Scotch, +/-2014)

This little baby queen is bottled for Lidl by a Glaswegian company named Wallace & Young Distillers. The price in France for 70cl is 10.69€, which isn't that cheap, is it? Having said that the prices for an average blend from a large brand, such as Johnnie Walker Red, lies around 14 to 15€ in France these days. Colour: yellow gold. It's not totally ridden with caramel. Nose: we have these usual notes of toasted oak and bread, stout (Guinness) and overripe apples, plus something slightly molassy. Corn syrup. A bit of dusty cardboard as well, but the whole isn't totally off-putting. Mouth: honestly, this is honest. Good sweetness, a feeling of sweet caramel, Mars bar, Ovaltine, applejack… Sure it's very light but I can't find any foul notes. Finish: short, but rather clean, without any burnt notes. More caramel, malt and apples. Comments: sure this baby isn't for die-hard malt maniacs, neither was it meant to be a sipper, but I really find it honest. Now, yes, it is boring.

SGP:431 - 72 points.

Clan Murdoch 8 yo (40%, Aldi, blended Scotch, +/-2014)

this one retails for 12.99€ a bottle at Aldi, which is relatively cheap given that it comes with an age statement. It comes from some French bottlers called Compagnie Vinicole de Bourgogne aka CVB, but that doesn't mean they've been using ex-Romanée-Conti casks ;-). Colour: pale gold (hurray!) Nose: this is quite nice! It's fresh, it's fruity, it doesn't have much burnt wood, and it's even got notes of malted barley. Tarte tatin, apple pie, a drop of maple syrup, then a little custard, oranges, a touch of caraway… In short, nothing to complain about so far. Well done CVB and Aldi. Mouth: it is a little sour and 'burnt' this time, cardboardy as well, rather flat. A pity because you can feel a pleasant fruitiness underneath, apples, oranges… Finish: short, quite cardboardy, but I find the spices rather pleasant. Cinnamon and pepper. Comments: loyal stuff. Not a sipper either, but yeah, it's relatively honest.

SGP:331 - 68 points.

Glen Orchy 5 yo (40%, Lidl, blended malt Scotch, +/-2014)

Yes this is plain Scotch malt. This baby retails for 13.79€, which I find very okay. Just like Lidl's Queen Margot, it's been bottled in Scotland by Wallace & Young Distillers. Let's see if there's some Ardbeg or Lagavulin inside ;-)… Colour: straw (hurray!) Nose: lots of fresh malt and fresh fruits, once again this is quite pleasant. I find some porridge, a touch of smoke and shoe polish (really), many green apples, yellower apples, then notes of plum spirit (with this almondy touch) as well as a little lemon. Very honest, I say. Mouth: the power of malt! So malt, lemon, cereals, ginger, a smoky side once again, more lemons, some pepper… Even the mouth feel is very okay. Finish: of medium length, with a few dirty touches (dust) but otherwise pleasantly malty. Comments: there's nothing wrong with this young baby. The malt speaks out, and it almost made it to the 75-mark in my book.

SGP:451 - 74 points.

GW. Stanson 8 yo (40%, Aldi, blended whisky, 1l, +/-2014)

Oh, no, we've been swindled! Now that I'm reading the finer prints on the back label, I'm finding out that this is a blend of Canadian and Indian whiskies, there's not one single drop of Scotch in it, despite a pretty high price (15.99€ for one litre). The blurb is a bit scary too: "Maturation in wooden barrels generates smoothness, character and mixability". If you say so… Colour: full gold. Nose: no. Cardboard, dust, then nutmeg and artificial vanilla. This reeks of wood chips if you ask me. As for the 8 years… Well… Mouth: nah, this is flat, burnt, too caramelised, and the notes of sour fruits in the background won't save it. Perhaps these oranges… Perhaps! But I remember I've tasted much worse, this is still kind of drinkable. Finish: short, but unexpectedly clean and orangey. There's a feeling of cheap orange liqueur – perhaps there is some cheap orange liqueur in here. Comments: the funniest part is that the whole remains rather acceptable despite the many weaknesses. In a way, it's weak spirit – not sure we could call this whisky – but it's not exactly flawed spirit, if you see what I mean. Nutshell: not the utter horror, despite its very unlikely pedigree.

SGP:430 - 42 points.

Phew, we made it, didn't we. I think we can say that Lidl won this stupid little game.