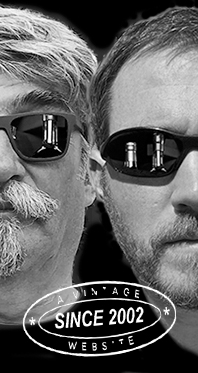 Home
Thousands of tastings,
all the music,
all the rambligs
and all the fun
(hopefully!)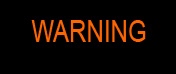 Whiskyfun.com
Guaranteed ad-free
copyright 2002-2015



August 17, 2015

---

More Kilkerran from Glengyle Distillery

I know I'm late with some of these, but we'll start this with an older WIP bottling, for some better perspective…

Kilkerran 'Work in Progress 4' (46%, OB, 9000 bottles, 2012)

Issued before they started to separate 'bourbon' and 'sherry' versions. Colour: white wine. Nose: blend kiwi and gooseberry juices, and then mature in clay (old Roman or Greek amphoras would do the trick). Season with a wee slice of Pirelli P-Zero, some iron filings, perhaps a little basalt powder, and presto, you have this little Kilkerran. Mouth: do the same, but add also some black pepper, some soot, and perhaps a smidgen of pili-pili chilli, African style. Almost forgot to mention grapefruit juice. And perhaps fresh walnut skins. Good, rather oily body. Finish: long, a little harsh, perhaps but some hints of fennel and more grapefruit save it. Comments: this batch was still a little rough and raw, and the pepper and chilli a notch too loud, perhaps, but it's characterful spirit. I find it also rather funny to see how it echoes its remote cousin – not a business cousin mind you, new Benromach. Already very potent and assertive!

SGP:452 - 88 points.

Kilkerran 'Work in Progress 6 - Sherry Wood' (46%, OB, 2014)

I remember I've totally fallen in love wit the bourbon version (WF 91) thus never really wanted to try the sherry while on my honeymoon with the bourbon. But 'things' have become quieter, so, let's do it… Colour: pale gold. Nose: yeah, it hasn't got the brightness and the immediate elegance of the bourbon. First, I get sulphur – not the first time – and second, I'm not against cabbage and struck matches, but there's a little too much of all that. The good news is that it all settles down after one minute (once your olfactory bulb has managed to filter all that out, I imagine), leaving room for orangey dust and sooty and walnutty leather. Mouth: better. I mean, more to my liking. Oranges, pink grapefruits, some kind of medicinal sweets – that's right, cough drops, and some kind of buttery tea. Tibetan yak tea? Probably not… Finish: quite long, always a little dirty-ish and kind of unlikely. It's perhaps a little smokier as well. Pleasant notes of Seville oranges in the aftertaste, that's better. Comments: an interesting dram, but I find it so unlikely at times, that I just wouldn't recommend it. I think I liked batch #4 rather better.

SGP:461 - 79 points.

Kilkerran 'Work in Progress 7 - Sherry Wood' (46%, OB, 2015) Colour: full gold, so rather darker than Batch 6. Nose: adios struck matches, bye-bye cabbage, and hello rocks, pebbles and sand! It's kept the trademark sooty tones, but the rest is incomparably cleaner, more satisfying, and simply lovely. Orange cake, old musty cellar, bubblegum, marshmallows, old garage… I know, the combination sounds unlikely, but it's not. Mouth: almost perfect, with gingery bitter oranges, more mineral flavours, these kiwis, this leathery tea, the touches of tobacco and raisins (sweet pipe tobacco, when a little piece comes through the pipe), more oranges… Quality's undoubtedly high. Finish: quite long, sweet and creamy, tart, zesty, and yet pretty fat… This has substance. Peppery aftertaste, it even keeps playing with your lips. Comments: work in progress indeed! (pfff, that was way too easy, S.)

SGP:552 - 86 points.

Kilkerran 'Work in Progress 7 - Bourbon Wood' (54.1%, OB, 2015)

Oh, they're trying to play tricks on us, this is cask strength! Colour: pale gold. Nose: mineral, he said. This is totally and plainly mineral, I cannot detect anything else than limestone, sand, and all that. Perhaps lime? Maybe eucalyptus? Possibly a little muesli and porridge? Other than that, it's rather closed, but the profile's pretty perfect. With water: putty, wet paint, rust-inhibiter, damp clay, rainwater, beach sand, chalk… Mouth (neat): a totally impressive, whistle-clean, ultra-lemony arrival, a style that only a few old Bladnochs could have, a long time ago (if my memory doesn't fail me). I find this totally perfect, and even refreshing despite the higher strength. Watch maltoporn… With water: perfect lime-y and mineral profile, with a tiny sour touch that adds dimension and complexity. Cottage cheese? Finish: long and zesty, always very mineral, with a woolly side. Coal smoke or something in the aftertaste. Comments: love this style, but that's hardly news.

SGP:552 - 91 points.