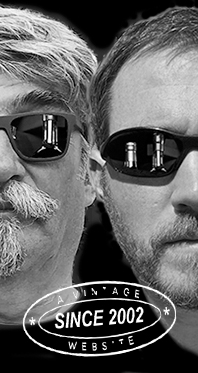 Home
Thousands of tastings,
all the music,
all the rambligs
and all the fun
(hopefully!)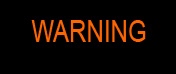 Whiskyfun.com
Guaranteed ad-free
copyright 2002-2015



June 4, 2015

---

More young and middle-aged Glendronach

Not much to say. Perhaps that Glendronach was the coup of the 2000s. And 2010s… Or how to revive an old brand name and an old distillery.

Glendronach 8 yo 'The Hielan' (46%, OB, 2015)

A brand new one, apparently less sherried than the rather famous 'Octarine' according to their respective colours. But Glendronach have often been doing this in the past, offering a lighter, less sherried option. Colour: gold. Nose: indeed, this is much more 'naked' Glendronach, almost spirit-driven, even if the vanilla's rather big. Some sides remind me of Macallan 'FO', if you see what I mean, but this Glendronach packs more punch. Nice malty notes, butterscotch, golden raisins, cake, shortbread, a little beeswax, a flowery side (dandelions)… It's nice, it's really nice. Like this maltiness a lot. Mouth: there is some punch, something slightly rougher than what's in 'colleagues' Macallan or, say Glenmorangie, with roasted nuts, Ovaltine, gingerbread, touches of stout beer, walnut cake… In fact it's rather clearly more 'Highlands' than 'Speyside'. But we're in the Highlands indeed, aren't we? Finish: more malty goodness, more Ovaltine, tobacco, a wee leathery side, raw peanuts… All good. Grassier, even leafier aftertaste. Comments: I find this a 'central' malt whisky, whatever that means. Perhaps because it is very malty ;-). Oh and it's good that they've put the age, rather than only a silly name straight from Wikipedia. So, what's a hielan?

SGP:552 - 87 points.

Glendronach 'Cask Strength' (54.7%, OB, batch 4, 2015)

Liked batches 1, 2 and 3. This should be quick… Colour: gold. Nose: same family, perhaps a little more sherry, apples, and pencil shavings. Balance is perfect though, this 'noses' so easily, ' frightening. With water: some pencil shavings coming out, which often happens with 'modern' Glendronach, but they come together with nuts, malt, raisins and honey. What's not to like? Great feeling of warm praline too. Mouth (neat): absolutely excellent. Full bodied, orange-y, malty, raisiny, slightly grassy, nutty… Yeah, I find this excellent. Only boring side: I'm not surprised. With water: a bourbony side (active oak may have been used), but that works greatly on a rather potent distillate. Love these hints of rhubarb. Finish: long, nutty, malty, raisiny, honeyed. Do Kellogg's own Glendronach now? Comments: some say it's a sherry monster. Well, it's not, not at all. I find it a little better than batch 3. That is to say rather less oaky, unless I'm mistaken.

SGP:551 - 90 points.

Once you start with Glendronach…

Glendronach 20 yo 1994/2014 (54.8%, OB, for Abbey Whisky, cask #3400)

Abbey Whisky had a great 1993 the year before (WF 90). Colour: mahogany. Oloroso! Nose: oloroso! Walnuts, pecan pie, chocolate, raisins on a cake (kugelhopf!), marmalade, then earth, wet stones, pu-erh tea, pipe tobacco and, guess what, no struck matches. With water: perfecto. More pu-erh, cigar box, beerawecka (Alsatian Christmas cake), dried dates… Mouth (neat): rich fruit cake on concentrated orange juice, earl grey tea (a bit overinfused, perhaps), leather, tobacco and marmalade. A little pepper. Classic from Classic's. With water: some saponification happening, let's wait… (indeed, I'll say it again, when you add water, it can happen that some soapy molecules are created, but those go away and quick). Zzz… zzz… We're back. Indeed, the soap has gone away. The whole got a little leafier. Finish: long, tobacco-ish, raisiny, leafy. Rather dry, leafy and, in that sense, oloroso-ish indeed. Comments: perfect sherried work, as often. They really do it well. Just, careful with water.

SGP:461 - 89 points.

But let's have more…

Glendronach 23 yo 1990/2014 (52.3%, OB for Independent Spirit, Pedro Ximenez sherry puncheon, cask #1374, 717 bottles)

These good people already had some excellent Glendronach – and Benriach. Colour: mahogany. Nose: same kind, just a wee tad fruitier, lighter, and easier. Plus a discreet rubbery side, which may go away once water has been added, let's see. With water: not totally gone, but it's better balanced. Like the dried figs in this. Mouth (neat): many oranges, as fresh ones, as marmalade, as squash, as liqueur… In fact, it is very different from the 1994. Fruitier, lighter – but it is heavy whisky - and rather grassier. With water: honeydew, pinesap, raisins, young armagnac, oranges. Finish: long, with peppery oranges and more armagnac. Comments: whisky for armagnac lovers. Good news, there are more and more armagnac lovers – whom we might call the armaniacs ;-).

SGP:561 - 86 points.

More Glendronachs… later! Stay tuned.