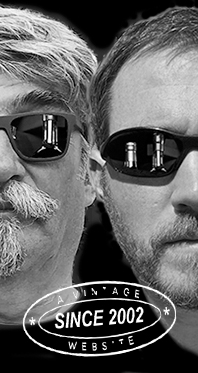 Home
Thousands of tastings,
all the music,
all the rambligs
and all the fun
(hopefully!)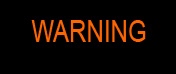 Whiskyfun.com
Guaranteed ad-free
copyright 2002-2015



May 18, 2015

---

There are two official Laphroaigs that I really wanted to try, so we'll have them today. And then we might add a few indies for good measure…

Laphroaig 15 yo '200th Anniversary' (43%, OB, 2015)

This baby needs no introduction. The older 15 had always been a favourite in the house, since the early 'white label, red letters' version. It's been discontinued a few years back and replaced with a 18. And now it's back, on time for Laphroaig's 200 years. By the way our dear friend Marcel van Gils has written a superb book for the occasion. I've only seen a few highlights, but I know it'll be smashing stuff. I'll post a link as soon as it's out, do not miss it! In the meantime, back at the ranch, let's have this new 15… Colour: gold. Nose: I find less tropical fruits, and less 'femininity' than in the older 15 (not talking about the powerful older ones), and much more 'big stuffy smoke'. I don't think we've ever been closer to some peat burning in a fireplace, burning papers (with perhaps a bit of plastic), antiseptic, creosote and ozone. In the background, oysters and wet limestone. What I totally adore is the fact that there are no oaky smells that I can get. How un-modern, how smart! This is an anti-Select. Mouth: you would have thought they could have pushed it to 46% vol., but no, that would have been unnecessary. Totally Laphroaig, a bit acrid, very smoky, quite medicinal, very smoky, and yet candied and sweet, with grapefruit syrup and a little limoncello. It's got this blade-y side that's so thrilling, but also some sweeter liquorice, orange drops, and perhaps a couple of cheap whelks (my favourite seafood beyond oysters, don't ask me why.) Excellent. Finish: long, much saltier. Drinking seawater and liquid smoke. Some coal smoke in the rather dry aftertaste. Comments: phew! I think this is extremely well done, kudos to John C. and staff. Oh and very smart, older fans must be pleased.

SGP:357 - 90 points.

Laphroaig 25 yo 'Cask Strength 2014 Edition' (45.1%, OB) The last 25 CS I had tried was the 2009 edition (with a virginal white label), and my feelings had been mixed (WF 84). The strength is lower today – maybe not natural cask strength – but let's see… Colour: pale gold. Nose: I find it calmer, more mineral, shier than the new 15. More dry white wine (that vinho verde that our Portuguese friends make), chalk, butter, dairy cream, rather coal smoke than peat, hessian, raw wool, wet clothes, fresh asparagus… It's rather dry, vegetal, pretty austere… Mouth: ah! Big and sharp, extremely mineral and medicinal, we're almost eating aspirin tablets and leaves while drinking coldish green tea from Yunnan. Then come the lemon, the grapefruits, the brine, the oysters, the walnuts, the bitter apples, that famous 'salty tang' (that you'll find in any brochure from any distillery on Islay), the fresh almonds… I have to say I find this much, much, and I mean much better than the earlier batch. Even if I wouldn't say it's any better than the 15. Same territories anyway. Finish: long, leafy, lime-y, and very smoky. Rather less medicinal than expected, though. Comments: I just couldn't tell you which one I liked best. Well one is cheaper than the other, but who counts? Money's so cheap a concept…

SGP:357 - 90 points.

Good, let's have one or two indies, and we're done. This is already 'a session'.

Laphroaig 14 yo 2000/2015 (55.4%, Riegger's Selection, cask #4126, 102 bottles)

Colour: straw. Nose: perfect. Really. Clean mineral, leafy, almondy, briny, barleyish, kilny, smoky. These notes will be short. With water: water makes it even saltier. Great vintage, great little bottling. Ausgezeichnet! Mouth (neat): perfect again. Smoked pears and lemons, plenty of almonds, hay, smoked almonds, smoked salmon, smoked anything. Fish oil. Almost forgot the lemons. With water: totally great. Fat and sylphlike at the sale time. The smoke is huge. Finish: very long, salty, mineral, lemony, and kippery as Dave B. would say. Comments: more Diane Kruger than Monica Bellucci - I'm only saying this because we have the Festival de Cannes these days. Same score as the others.

SGP:368 - 90 points.

Three 90, this might be boring. One more try, with a bit of sherry, perhaps…

Laphroaig 15 yo 1998/2014 (61.6%, Signatory Vintage, La Maison du Whisky, refill sherry butt, cask #700356, 554 bottles)

Black is back. Colour: amber. Nose: chocolate, leather, guns, rocks, fireworks, very strong black tea. This is a working samovar. Careful now… Because it's very strong. With water: horse saddle, pemmican, pipe tobacco and cigars, stones, matches, humus, 500g of dried porcinis, moss, exhaust fumes… In truth, this is very extreme. Mouth (neat): cream sherry, smoked and mixed with basalt and coal. Plus the bitterest marmalade. Not easy, not easy. With water: it's become sweeter and rounder, but the leafy and leathery side is still there. Smoky, mineral, matchsticky (apologies), chocolaty… Finish: very long, thick, smoky, leathery, pipe-y… But quite miraculously, the aftertaste is kind of zesty and even fresh. Smoky pu-her tea. Comments: we've lost a part of the freshness in the process, coz the sherry was really heavy. Some ultra-whisky for ultras freaks, perhaps. Probably a wee tad too heavy for this sissy of a taster.

SGP:467 - 84 points.