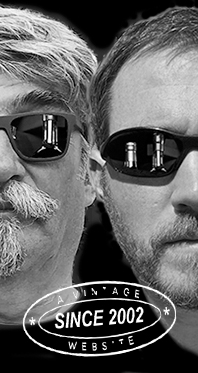 Home
Thousands of tastings,
all the music,
all the rambligs
and all the fun
(hopefully!)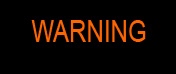 Whiskyfun.com
Guaranteed ad-free
copyright 2002-2015



March 5, 2015

---

Some say that rye is any malt enthusiast's favourite American whiskey. That may be true, but rye doesn't only come from North America these days. What's very funny is that in America, and unless I'm completely wrong, whiskey must be made from a grain mixture that's at least 51% rye to earn the right to be named 'rye'. Why not 100%? Anyway, let's have a few ryes of the world, more or less at random…

Michter's 'US*1 Straight Rye (42.4%, OB, USA, +/-2014)

This is most probably sourced rye. Michter's bourbon was sourced as well, and yet we quite liked it. Colour: gold. Nose: it's got this perfumy and spicy nose, with bready notes as well, but also quite some brioche, fudge, shortbread and maple syrup that make it round and very approachable. A touch of lavender, some cracked pepper as well, and some marzipan. Very smooth. Mouth: like this. It's easy, and yet it's firm, spicy but not too much, with a hoppy side, notes of pumpernickel bread, gingerbread, some honey, geranium, bitter oranges, a touch of Chinese anise… The oak's noticeable of course, but it never gets in the spirit's way. Finish: medium length. Easy, earthier now, which is great. Comments: the new Michter's may not make this themselves, but I find it just excellent on a Mitteleuropaisches palate. This session starts well.

SGP:461 - 84 points.

| | |
| --- | --- |
| | Sonoma 'County Rye' (48%, OB, LMDW, USA, 2014) We had tried an earlier bottling that was done under the '1512 Spirits' name, and liked it a lot (WF 85). Colour: full gold. Nose: oh this is wilder, rougher, less tamed with sweet oak than the Michter's, closer to the grain, more bready and more herbal. I love this, however young it is. It's like if you had let some bread ferment, and then just distilled it. Stunning notes of concentrated tar and gingerbread liqueur (like some make here in Alsace – but this is much nicer). Mouth: really my thing. Some kind of spicy molasses, all kinds of wholegrain breads, some liquorice (no, truckkkkloads of liquorice) and some unsweetened almond paste – which wouldn't be marzipan. Some might find this a little sticky, but I… no, right, it is a little sticky. Finish: very long, spicy. Cinchona, kummel, juniper and gingerbread. A lot of gingerbread. Comments: they may be improving. This, is true artisan spirit, kudos! And I believe it's 100% rye. SGP:471 - 86 points. |

Copper Fox Rye (45%, OB, USA, Bottled April 2013)

Better let the good folks at Master of Malt tell us what this is. Well, it's '2/3 rye grain and 1/3 malted barley, kiln dried using 60% Applewood and 40% Cherrywood. Following that it was double pot-stilled and left to age in a bourbon barrel, along with new and used Applewood and oak chips, finally to be finished in a second fill bourbon barrel.' Some cookery! Colour: gold. Nose: it's not ridiculous at all after the Sonoma, I have to say. Not on par, but not ridiculous. Far from that! It's got a fresh, herbal side that works very well, lavender and geranium, cut grass, hay, then brown bread and baker's yeast. Like this nose, we're very far from the early Wasmund's that used to make us all kind of laugh… I even find whiffs of kippers! Mouth: yes! Better this than immature oak-doped Scotch? The woods may do all the work here, but this spicy herbalness just works on my palate. Mint, juniper, liquorice, myrtle, pink pepper, more juniper. The body's a bit light though, what may be lacking is depth. In other words, an horizontal whisky – which doesn't mean it's flat, eh. Finish: tends to lose steam, but that's all right. Comments: a very encouraging rye. Only the light body was a little frustrating, after the thickish Sonoma.

SGP:461 - 79 points.

Smooth Ambler Old Scout 7 yo Rye (49.5%, OB, USA, +/-2014)

A lot of story comes with this sourced whiskey, but that doesn't always mean less substance – and there's 95% rye in the mashbill, hurray! Colour: full gold. Nose: this one's rather more discreet, self-restrained, flowery and kind of fresh. Moist full-honeyed gingerbread, spice cake, kummel and oak-aged gin. Quite some maple syrup too, then fennel and dill aplenty. Another one that works, in other words. Mouth: this is liquid gingerbread! The kummel is big too, you would think it's oak aged aquavit or something. Big cloves, mouthwash, more caraway and cumin… No, even more than that, plus the usual bready notes. Finish: quite long, with a few varnishy notes now. A bit harsh. Comments: I find it a little bestial, but other than that, there isn't much to complain about. Maybe the most bourbony of them all so far.

SGP:371 - 80 points.

Buffalo Trace 2001/2013 Rye Bourbon 125 (45%, OB, USA, Experimental Collection)

The word 'experimental' along a product that's meant to be pretty traditional is always a bit scary, but let's see. We'll spare you the any details about this 'experiment', I haven't even checked them myself. Colour: deep gold. Nose: honey and rye, vanilla, warm sawdust, maple syrup, maybe hints of agave syrup, more vanilla, some caramel. Not a lot of individuality after the others, it seems. This one's rather more caramelly, and lacks the freshness that was in the Smooth Ambler, for example. Mouth: no no no… It's too varnishy, oaky, biting, rough… Not quite oak juice, but there… Finish: long but drying, oaky… Comments: too much oak for me, and not enough rye.

SGP:371 - 68 points.

New York Distilling Company Rye (Unknown ABV, cask sample, 2014)

We don't do cask samples – or we'd be dead – but his is different, it's a cask sample from the new NYC Distillery that our good friend Jon Beach brought back from Brooklyn. Around two years old, according to the colour. Colour: deep gold. Nose: not yet big, but balance is already there, with these lovely notes of bread, brioche and gingerbread, plus these touches of juniper and geranium. When I write geranium, I mean flowers, not leaves – which would be a flaw. This baby seems to be rather smooth and rounded, not wild unbridled rye. We're in a large city after all. Mouth: they could bottle this, easily. Freshly squeezed oranges, lavender sweets, Alsatian spicy hard gingerbread, a little earth, earthy tea pu-erh style, mushrooms… But this is quite perfect! Finish: long, rather on the spicy side. Nutmeg and cloves plus caraway and juniper berries. Comments: some great spicy rye for sure. Quality's very high. I'll buy a bottle when this is out.

SGP:461 - 84 points.

A last one, just for fun…

Juuri 'Unaged Rye' (46.3%, OB, Kyrö Distillery, Finland, +/-2014)

A new distillery. I haven't done my homework, I do not know much about them, I'm afraid. The Swiss-Japanese packaging is nice, though. Colour: white. Nose: hot and raw, this is new make. Some of you might know that I do distil some stuff myself every year since 25 years (with a bunch of old friends), and what I can tell you is that our 'new make' – whichever the fruits and stuff we're distilling – is less harsh and rough than this. More or less yogurt at cask strength ;-). Mouth: better on the palate. Warm butter, sour cream, fish, yeast… and all that. Sour apples. Finish: long, spirity and yeasty. Comments: I'm deeply sorry, I'm sure the people up there are great, and cool, and knowledgeable, and enthusiastic, and passionate (and they might even love Frank Zappa), and yeah the packaging is great, but I think this is not quite the kind of unaged spirit that anyone should 'throw' into the market. Apologies.

SGP:341 - 40 points.