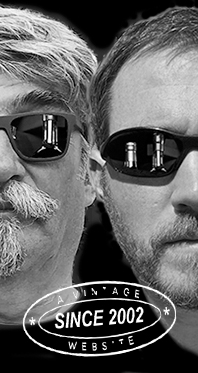 Home
Thousands of tastings,
all the music,
all the rambligs
and all the fun
(hopefully!)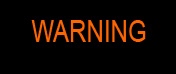 Whiskyfun.com
Guaranteed ad-free
copyright 2002-2014



February 16, 2015

---

The Islay Odyssey 2015
Bringing rare whiskies back to their birthplace to open them.

The Sequel Tastings,
the last Port Ellens

This will be the last flight of Port Ellens from our Islay Odyssey. Yes we've had quite a bunch, and no I haven't even tried all the ones we had. This time we won't do this 'vertically', and rather take the strengths into account. Oh and some pictures by Dutchman Marcel Van Gils, the famous tulip and gouda collector.

| | |
| --- | --- |
| | Phil and Simon's Port Ellen 1979/2013 (46%, Gordon & MacPhail, Rare Old, lot #R0/12/08) Colour: gold. Nose: starts with smoked fish, smoked argan oil, some wet fabric for sure (wool), rather more damp earth than in other PEs and then a delicate combination of apple peelings and putty. |

It's no big monstrous PE at all, and even the smokiness is subtle and discreet. After the minutes, it's all rather sooty and vegetal. Wood ashes, sour apples. Mouth: I'd say it's a rather gentle Port Ellen at first sips, rounded, pleasantly fudgy, with rather some oriental pastries, butterscotch, orange blossom water, and only then a mild smoky lemony side. Vanilla. I think it's rather unusual to come across some Port Ellen that's not either fully naked (second, third or even fourth fill), or strongly sherried. This one is a rare example, I find it very good, but I tend to prefer zestier, sharper, better defined ones. But don't get me wrong, this is no vanilla bomb at all, neither is it 'oaky' as such. It's just rounder. Finish: quite long, and rather more on spices (caraway) and smoked oranges. Comments: a civilised Port Ellen. Very high quality, just a bit too… yeah, civilised for my taste. SGP:556 - 87 points.

Hideo's

Port Ellen 1980/2003 (46%, MARA Malt Rarities, 4th Anniversary, 74 bottles)

A very rare wee bottle by the guys who used to own the largest PE collection in da world. Colour: white wine. Nose: this one's got this slightly butyric, rather vegetal side that some Port Ellens can display. I find a little chlorine and certainly a lot of iodine and mercurochrome, then whiffs of rainwater and apple peelings. Also a little fish oil, which we had already encountered in the superb 1970 for Meregali. Seems quite dry, let's see…

Mouth: it's a rather narrow one, it seems, with some green apples and a sooty/ashy side. Then salt and lemon juice, seashells, almonds, putty and the fattest kippers. There's a roughness in this but we shan't complain. Some antiseptic too. Finish: long, rather green and lemony. Some iodine again, raw rhubarb… The aftertaste is unexpectedly sweet. Salty lemon sweets? More pepper. Comments: the exact opposite of G&M's much gentler 1979. And yet, scores will be almost identical in my book. SGP:367 - 88 points.

| | |
| --- | --- |
| | Jan Peter's Port Ellen 18 yo 1981/2000 (50%, Douglas Laing, Old Malt Cask, sherry cask, 444 bottles) These ones could be quite brutal, if I remember well. Colour: gold. Nose: it's got an eggy edge at first sniff, quite some sulphur for sure, and certainly a lot of clay, chalk and gravel. Not the 'average' PE for sure. I also find some bread dough, a lot – and I mean a lot – of soot and saltpetre, and then notes of yoghurt and more struck matches. How should we call this? Uncommercial, perhaps? The whole feels very mineral. Graphite oil. |

Mouth: excellent! This is really funny, the nose wasn't my favourite ever, but this palate just works. Some sharp, tart lemon sweets, more mineral oils, smoked fish aplenty, then an unusual saltiness that reminds me of my youth, when I used to lick potash (long story, this is neither the time not the place). Very oily mouthfeel. Finish: very long, lemony, ashy, salty and sulphury. Comments: a dry beast from hell. Never found this much sulphur in a PE, but hey, it's no 'bad sulphur' at all. SGP:267 - 85 points.

Tomas'

Port Ellen 1983/2012 (50%, The Whisky Exchange Whisky Show 2012)

Just like Brora, Port Ellen has only been working for a few months in 1983, but I've always thought that those final salvos had been of the highest quality. As if the distillers were trying to convince the board that their distilleries shouldn't get closed. A sad vintage, but usually a great one. Colour: amber. Nose: ah. This has depth, this has agave, this has sugarcane and this has cigars. It's also got raisins, so it must have been a sherry cask.

Other than that, there's an earthy, farmy, almost muddy side to this baby. I also find notes of orange squash, then more and more leather. Some soy sauce. Let's add water: something metallic. Copper coins? Smoked raisins. Mouth: the sherry feels a bit like an 'added layer'. Prunes and raisins on peat, pepper and brine. Lots and lots of pepper, then quite some bitter chocolate and dry marzipan. A very spicy beast. With water: some lemon coming through. Something metallic again. Finish: long, peppery. Oranges, tobacco, raisins. The aftertaste is more Port-Ellenish, that is to say zestier and peatier. Comments: I don't find this one easy. Sometimes I felt like it's worth 90 in my little book, and sometimes I was thinking it was rather worth 80. I'm kind of paralysed by indecision just now. Let's resort to advanced mathematics if you agree. SGP:557 - 85 points.