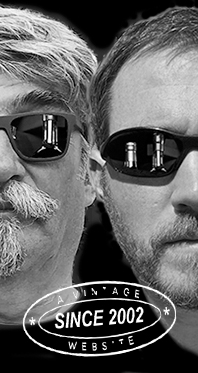 Home
Thousands of tastings,
all the music,
all the rambligs
and all the fun
(hopefully!)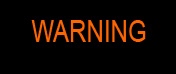 Whiskyfun.com
Guaranteed ad-free
copyright 2002-2015



May 28, 2015

---

It's a huge honour to be able to taste Speyburn again. Remember Speyburn is the favourite whisky of the honourable Jon von Fiddler, good friend of the Prince of Monaco and distinguished member of the world-famous Clog-Clog Club that gathers the fine fleur of Scotland's only-half-inebriated youth. What an honour, what an honour…

Speyburn 10 yo (40%, OB, +/- 2001)

An older version, just to be sure… Colour: straw. Nose: there's something antique in this nose that starts with pineapple-scented shoe polish (what?) and sauvignony gravel (re-what?), not to forget quite a lot of lamp oil, cod liver oil, old rusty tin box and various herbs straight from the vicarage's garden. Chives, parsley… In short, a nose unlike any other, deliciously un-modern. Mouth: honeydew and mead all over the place. This is extremely Buckfasty (if I may), totally unusual, and I'm sure quite a few bees have been involved in making this. Or some clever clogs have added honey to this wee bottle, you never know with friends… Finish: medium, very honeyed. It's almost mead. Comments: otherworldly. Some personality. Well I don't quite know what to say.

SGP:641 - 78 points.

Speyburn 10 yo (40%, OB, +/- 2014)

Colour: straw. Nose: it's a fruitier, younger, easier and simpler nose. Pears are very obvious, as well as tinned fruits. A fruit salad, tinned pears, tinned peaches… All the oils and waxy/phenolic touches that were in the older 10 have vanished. Mouth: simple sweet easy fruity sugary malt whisky. Hard to say anything against it, it's just not extremely inspiring. No I won't tell you that joke about the Scottish chef who always cooks with whisky again… Finish: same. We're just above regular good-quality blends. No flaws, no thrill, but it goes down gracefully and with ease. Comments: very fine, just not extremely inspiring. To quaff without noticing.

SGP:441 - 76 points.

Will the indies have something to say?...

Speyburn 8 yo 2005/2014 (46%, Douglas Laing, Provenance, cask #10437)

These are great series, they have many young malts from rather inactive wood, which is great if you want to have a better grasp of the distillates' styles. I know, prices… Colour: pale gold. Nose: we're close to the recent 10, but this one has got a sour side that's not obligatorily very pleasant. Cider from last night, chalk, dairy cream, supermarket white Port (does white Port belong to a wine shop anyway?), a touch of soap, new plastic bag… Not too sure… Mouth: better, cleaner, sweet, very malty, candied, honeyed… Some corn syrup, praline, caramel, Kellogg's most sugary, Ovaltine… Well, this is malt whisky for sure. Finish: quite long, extremely malty. Maple syrup. Comments: good body. The palate was nice but the nose was… well this is no nosing whisky, I guess. Ueber-malty malt whisky.

SGP:541 - 77 points.

Next Speyburn session, November 15, 2018. Stay tuned ;-).