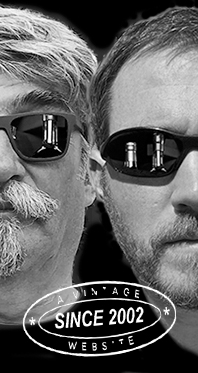 Home
Thousands of tastings,
all the music,
all the rambligs
and all the fun
(hopefully!)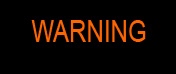 Whiskyfun.com
Guaranteed ad-free
copyright 2002-2015



May 8, 2015

---

Let's call the whole thing off (no, I'm not particularly proud of that one). In theory, we shouldn't start this with a peater, but since it's NAS, partly matured in virgin oak and all that (so very contemporary), let's get rid of it asap.

Tomatin 'Cù Bòcan' (46%, OB, peated, 2014)

The story's so far-fetched that I won't even tell it. A spectral dog, Gaelic, virgin oak, peat, imagine! Okay, the bit about the spectral dog makes sense… Colour: deep gold. Nose: unusual. Mangos and bananas from the new wood plus some grass smoke or something. And pencil shavings. And cranberries. I wouldn't say that's extremely coherent but at least it's fun. Mouth: hey hey, this is really funny! It reminds me of… say a blend of Arran and Amrut, both peated. Obviously very modern, with much sweetness from the oak, something very easy and, indeed, 'obvious', the only thing that's missing is complexity. But this juice must be pretty young. The peat is less obvious than in the nose, but there's a growing leafiness that makes it kind of phenolic – although that may rather come from the wood. Finish: quite long, a tad acrid and too leafy. That's what can happen with virgin oak in my measly experience, the finishes can be a tad wobbly and too tea-ish. Marmalade in the aftertaste. Comments: fine, but I feel there's something 'rushed', with a finish that was a tad problematic. And too modern for my taste.

SGP:563 - 77 points.

Let's find a 'nice clean' one of the same strength…

Tomatin 20 yo 1993/2014 (46%, Malts of Scotland, bourbon hogshead, cask #MoS 14006, 198 bottles)

Colour: white wine. Nose: there, this is lovely, delicately fruity, with orchard fruits aplenty, sweet barley, and then this kind of tropicality (yeah right) that was to be found in earlier vintages of Tomatin. Around bananas and papayas. Nothing wrong with all this, it's even pretty perfect. Mouth: wow! Fresh fruits everywhere, papayas again, apples, green melons (yup I'm just back from southern Spain), a wee feeling of spearmint, perhaps a touch of myrtle… So there is some individuality as well. Finish: good length, fresh, fruity, clean… Comments: perfect, uncomplicated, very downable, and simply very excellent. Ideal whisky for summer. Oh and it's very Tomatin, these wee whiskies do cheer you up!

SGP:641 - 87 points.

… the officials are back…

Tomatin 'Cask Strength' (57.5%, OB, +/-2015)

This one's quite new. No, NAS is fine when the baby's bottled at 100°proof or more ;-). That's even traditional. Colour: gold. Nose: very buttery at first nosing. We're nosing dairy cream, vanilla-flavoured yoghurt, custard and all that. And leaven, white bread… Not too sure, not too sure… And it just wouldn't change much. Perhaps a feeling of Belgian Gueuze beer? Good, with water: some fruits do come out, but there's also quite some rubber. Not too sure, the equilibrium is a bit unstable, as they used to say. Mouth (neat): ah, this one has conversation. It's unusual, strong, rough, grassy, a tad milky again, with some coffee, a big maltiness, an unexpected feeling of tequila, some bitterish tobacco, some sawdust… Really, it is unusual. A rough beast. With water: doesn't change a lot. Finish: long, a tad zestier – which is nice - but still kind of unclean. The rubber's still there. Comments: I don't know, I really don't know. I may like my Tomatins cleaner.

SGP:451 - 78 points.

Tomatin 2003/2014 (58.4%, OB, Macalabur 10th Anniversary, cask #1874, 228 bottles)

Bottled for some kind of Danish whisky club. Or society. Or shop. Well we love the Danes anyway. Colour: gold. Nose: instantly kills the 'Cask Strength', for this baby's so much cleaner, sharper, better chiselled… It hasn't got much topicality (I know, I'm making this worse for myself), but it's got a perfect combination of apples, almond oil, wet limestone, cut grass, and grapefruit. Zing! With water: old hessian and Breton cider. What's not to like? Mouth (neat): yes this is excellent. A very precise, fruity, mineral and grassy style, a bit austere, but totally whistle-clean. Excellently sharp. With water: ah yes, more cider, lambic, limoncello, and an unexpected salty touch. Finish: long, with more lemon and grass. Comments: the Danes…

SGP:461 - 89 points.