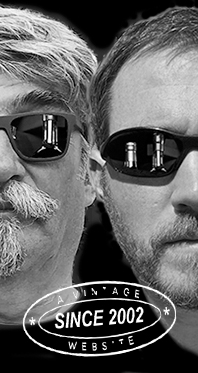 Home
Thousands of tastings,
all the music,
all the rambligs
and all the fun
(hopefully!)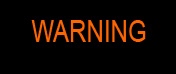 Whiskyfun.com
Guaranteed ad-free
copyright 2002-2015



April 16, 2015

---

Undisclosed Peat Monsters – Part Two

Let's simply go on, no need to wait any further. 'Things that are done need not be done', used to say my grandma in her impeccable middle-Alsatian dialect.

Islay 8 yo 2005/2013 (46.1%, Sansibar, single malt, 188 bottles)

Many great whiskies already in this Sansibar series from northern Germany. Colour: white wine. Nose: we're really on the smoky side, it's almost like nosing the exhaust pipe of an old English car, into which some little rascals would have hidden a few lemons. Oh and on the beach, that old car's on a beach, but the whole isn't as coastal as it could have been. Touches of band-aid as well but again, not too much. Mouth: sweet smoke. Remember that old psych-rock band? Plus salt, almonds, almonds, and a few kippers. Good strength that makes it highly drinkable. Finish: long, very smoky, with a briny and almost olive-y aftertaste. Comments: a very solid young Islayer, offering nothing but smoky pleasure.

SGP:357 - 84 points.

Smoking Islay (58.2%, Blackadder, single malt, cask #BA2013/451, 370 bottles, 2013)

Let's only hope this baby will be as much to our liking as the other Smoking Islay we had the other day. Colour: straw. Nose: it's a rather fatter one, starting with candy sugar and some kind of caramelised apple pie, before more peaty and coastal goodness comes out, with also a clear and loud medicinal side. Oysters, lemons, bandages, antiseptic, shortbread… rings a bell. Mouth: perfect in its immaculate peaty nakedness (wot?) Lemon drops, a little fennel, plenty of smoke, eucalyptus syrup and seawater. Stir well. Finish: very long, chiselled, peaty and very zesty. The candied side that we had found in the nose is gone. Comments: excellent whisky in an excellent series. In my opinion. Great bitterish aftertaste that keeps it 'nervous'.

SGP:357 - 86 points.

Classic of Islay 14 yo (60%, Vintage Malt Whisky Co, for Jack Wiebers, single malt, cask #3007, 2006)

I know, an old bottle, but it is one of the indy malts that are said to be Lagavulin. Colour: gold. Nose: some perplexity at WF Towers, since this is much more acrid, dryly smoky and ashy than Lagavulin, without that epitomical sweetness. Well, at first nosing, because indeed, it all becomes deeper, with wonderful whiffs of overripe apples in an old seaside cellar, or something like that. Lovely touches of humus and wild spicy mushrooms (there are some that I adore and that grow late in the season, that we call pieds-bleus AKA Lepista nuda. Mouth: that unmistakable combination of a big peatiness with wee tart oranges and a 'cigar' smokiness. In a way, it's akin to the official 12, but with a little more roundness, with hints of raisins coming through. Refill sherry or something? Finish: very long, on, well, peated oranges and raisins. Comments: how could anyone be against such whisky? Unless you're severely against peat, of course. And Lepista nuda.

SGP:557 - 89 points.

Islay 14 yo 1994/2008 (53,1%, The Daily Dram) Another older bottling that was said to be Lagavulin. And 14 years old to boot. Colour: pale gold. Nose: yes this is perfect. Starts with broken branches and fresh hazelnuts, goes on with some sweet kind of cough syrup, then we find a much bigger minerality that comes with whiffs of farmyard and hay under the rain. There's also rather a lot of iodine for Lagavulin, but why not. Mouth: starts sweet, on candied ginger and bitter oranges, and rather goes on with some kind of smoky sloe gin, gentian, horseradish, then some very strong lemon. Some salt as well, while the mouth feel remains oily, almost thick(ish). Finish: very long, still walking on this thin Lagavulinian line between civilised sweetness and raw peated madness. More cough syrup again in the aftertaste. Funny pineapples at the retro-olfaction. Comments: smashes you and leaves you breathless. Having said that, it doesn't quite go into subtleties, but the fullness is impressive.

SGP:457 - 88 points.

Peat Reek (60.6%, Blackadder, hogshead, cask ref #PR20132-3, 216 bottles, 2013)

Right, a peat reek, just what we needed ;-). Colour: white wine. Nose: easy, sweet peat, with cut apples and fresh almonds, as well as clams, perhaps. Much gentler than the name suggested, unless I'm starting to suffer from peat fatigue. Mouth: sweet and easy, even at such high strength. Grapefruits and tangerines covered with liquid smoke and barley water, with a little marzipan in the background. I find it quite Caol-Ila-esque. Well, very Caol-Ila-esque. Finish: long, clean and zesty, with a peaty gentleness and always these lovely tangerines, especially in the aftertaste. Comments: what, you say that was bottled at more than 60% vol.? I just haven't noticed. Soft as smoky silk – or consensually peated?

SGP:556 - 86 points.

Images of Islay 'Ruvaal Lighthouse' (53,2%, Malts of Scotland, 217 bottles, +/-2014)

What's sweet with this series by the very excellent Malts of Scotland is that they make you revise your Islay geography. So, Ruvaal (actually spelled as Runaal on this label) is located on the northeastern tip of Islay, which suggest Bunnahabhain. Unless, unless… Colour: pale white wine. Nose: yeah, sweet peat with whiffs of peat syrup and then damp hessian in an old cellar. It's not a deep peater, but it's got this je-ne-sais-quoi (how do you like my French?) that makes it elegant and, well, smart. Mouth: simple, rather immaculate, with a sweet side again. I'd say this baby would make for a good introductory peater. Made in high stills, most possibly, because it hasn't got much congeneric fatness. Finish: medium length, with more sweet peat – but the peat's quite big. Comments: all good, I'd say. Peated whisky to drink like that.

SGP:546 - 83 points.

Images of Islay 'Kildalton Cross' (53,2%, Malts of Scotland, 195 bottles, +/-2014)

Right, with a name like that, this should be Ardbeg. But how could we be sure? Colour: white wine. Nose: curiously gentle and vanilla-ed at first nosing, with indeed a touch of hessian and seaweed-on-the-beach-near-an-old-boat, and indeed something marginally campfire-y, but yeah, all that remains gentle and very polite. Mouth: more happening, but it's probably very young, because sweet fruits are leading the race, as jams and as syrups. Some fudge as well, a little lemon marmalade, smoky fruits… It's also got something of that cherry-flavoured pipe tobacco I used to smoke thirty years ago. Ah yes, Borkum Riff, that's the name. Finish: long and as sweet as sweets. The peat's somewhat buried beneath those fruits. Comments: very interesting, and probably from blending stock. Whether the purifier was on or off, I couldn't tell you ;-).

SGP:646 - 83 points.

Islay (41%, Natural Color, France, +/-2000) An oldish French thing I had in my library. I believe this series has been dead for a long time. You don't break codes with complete impunity, do you ;-). Colour: straw. Nose: immediate Coal-Ila-ness, with these sweet almondy notes, the mild coastalness, the elegant smoke and these touches of cut apples. Nice delicate nose, it's just a little, say too discreet. Mouth: very mild, but the profile's pleasant. A tiny bit of sardine in a glass of a cocktail made out of lemon juice, almond oil, apple juice and sweet barley water. Not much body, sadly. Finish: unexpectedly - and relatively – long, salty, briny, sardine-y. Comments: fine. This baby had its moments, but the lack of oomph and drive was a little problematic.

SGP:345 - 79 points.

That's all, folks. Unless we do a Part 3.