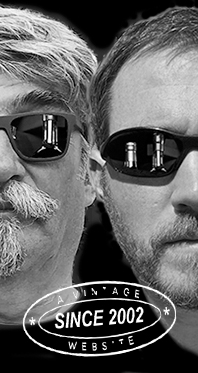 Home
Thousands of tastings,
all the music,
all the rambligs
and all the fun
(hopefully!)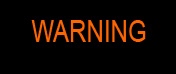 Whiskyfun.com
Guaranteed ad-free
copyright 2002-2015



April 15, 2015

---

Undisclosed Peat Monsters (we go in hot)

We'll have them as Hell's Angels would do it (although I used to have a friend who was a Hell's Angel and who… would never touch alcohol). So no order, no water, everything like savages. Ready? Charge!...

Images of Islay 'McArthur's Head Lighthouse' (53,2%, Malts of Scotland, single malt, 236 bottles, 2014)

Well, that lighthouse is located at the entrance of the Sound of Islay, so this could be Bunnahabhain. Unless the name' McArthur' rather refers to Lagavulin's Iain McArthur AKA Pinkie. But I doubt it. Or it's Caol Ila. Colour: almost as white as water. Nose: from 20cm, a hospital, where tons of antiseptic would have just been poured onto the ground. From closer, more briny smoke and ashes, as well as a little paint thinner and some kind of fruity varnish. Grenadine syrup. Mouth: extremely oily and coating, like syrup indeed. Limoncello, then those medicinal notes again, with some plasticine and lemon-flavoured marzipan. Fruit stones aplenty (plum spirit). Finish: long and salty. Anchovies in salt plus lemon. A lot of salt in the aftertaste. Comments: very young and frankly brutish. Maybe more demonstration whisky for your guests who've never tried peated whisky before. Yeah, future ex-friends, perhaps.

SGP:448 - 81 points.

As We Get It 8 yo 'Islay' (58.1%, Ian Macleod, +/-2014)

Some are claiming that this is Laphroaig. I won't take any responsibility for it. Colour: very very pale straw. Nose: sweeter, a wee bit more acetic and butyric than the McArthur's, with a touch of white balsamic vinegar, then a lot of lemon juice, brine and 'whiffs of a working kiln in the distance'. Bizarrely, it's much less medicinal than the MoS. It's got a little more sweet oak as well. Mouth: bang, now we're talking! Huge peat and smoke and pear bonbons, some kind of acrid pineapples (maybe not totally ripe), then brine and this feeling of 'drinking iodine antiseptic'. Absolutely massive – and simple, but that's almost an asset in this brutal context. Finish: extremely long, ashy, lemony, with a very drying aftertaste. It's probably a good idea to drink a glass of water - or three – before it keeps dragging on for hours. Comments: same comments as above. How many friends do you have?

SGP:448 - 82 points.

Smoking Islay (55%, Blackadder, cask #BA2013/450, 386 bottles, 2013)

Many great ones in this series. As for what it is, the label states 'The Spirit of Legend', so… Nah, they all say that. Colour: straw. Nose: it's a little gentler and it's rather more complex, with hessian, smoked barley, oysters and other shellfish (including our beloved whelks), campfire and in the background, a little mocha and shortbread. The other ones weren't balanced at all, this one is. Mouth: oh yes, this is excellent. Much more depth, with some earthy things, citrusy stuff, and briny… substances. The smokes better integrated as well, the grapefruits are singing loud, and, well, everything's pretty perfect. No feeling of immaturity whatsoever. And love the fresh almonds. Finish: long, very clean, and yet complex. Love this freshness. Comments: not quite a surprise, but really, I find this excellent. Well done again, Sir Blackadder. And loved the coastalness, at times it was 'wetter than a haddock's bathing costume' indeed.

SGP:357 - 87 points.

Big Smoke '60' (60%, Duncan Taylor, +/-2012)

Yeah, all indies have young NAS bastard peaters… Colour: straw. Nose: both sweet and candied (caramel, Demerara sugar) and a little more farmyardy than the others, with perhaps less coastalness and more hay, soaked grains, wet earth and humus. I find this different, and just as pleasant, even if it hasn't got the Blackadder's (very relative) complexity. Mouth: again, it's rather sweeter and more farmyardy, with aspects that may remind us of that distillery that sits (very) near Dunnyvaig Castle. Plays the coastal/medicinal card a little less than the others, while sweeter fruits are a little more apparent. Tangerines, perhaps. But don't get me wrong, at 60% vol., this is quite a monster. Finish: very long, but not 'fat'. Imagine I manage to find some lightness to some whisky at 60% vol. Should I worry? Comments: very good, obviously, but it had a bit of a hard time after the Smokin' Islay.

SGP:547 - 80 points.

Sheep Dip 'Islay Malt Whiskies' (40%, OB, blended malt, +/-2014)

Of course I should have had this one before the monsters. I make many mistakes. And imagine this would be a blend of Bruichladdich and unpeated Bunnahabhain, we'd be toasted! Colour: gold. Nose: please note that I've made a 20 minutes break. Yet, this is a gentle peater, right between stewed fruits (rhubarb first, which I just adore) and some lightly briny smokiness, with ideas of an old boat and smidgens of… a seafood platter. Agreed, that would be one langoustine. At times, older Laphroaig 10 would 'nose' like this. Not the older glories from the 1960s/1970s, let's not dream. Mouth: well I find this good, balanced, harmoniously peaty and coastal, only the low strength kind of clashes with the smoky profile. Some kind of coitus interruptus, which is a shame because… Finish: very unexpectedly, it takes off again, with plenty of smoke and ashes, and a salty aftertaste. Comments: a rollercoaster at times, with highs and lows, but the composition works pretty well. Can we have a high-strength version?

SGP:446 - 80 points.

Big Peat (55.7%, Douglas Laing, 2014)

So this is the XYZth rendition of the ever-popular Big Peat that keeps proving that whisky mustn't always be taken too seriously. There's some Port Ellen in this late 2014's vatting, probably a large proportion! (I told you, not too seriously.) Colour: white wine. Nose: of course it's f***g nice, and naturally, it's in your b***y face. What I especially like in this batch is the feeling of having great lemon on great oysters while some peat's burning in the fireplace. Mouth: absolutely huge, chiselled, self-evident, irrefutable and admirably 'Islay'. Some might claim that it's bit young and rough, and those wouldn't be totally wrong, but that's often what peatheads are looking for in such whiskies. Finish: long, unexpectedly sweet and fruity, with pears and even pineapples that usually suggest young age. Comments: let's not quibble, this is about fun and a refreshing unseriousness. Still, I find it a little immature…

SGP:448 - 83 points.

Peat Bog 4.3/4 yo 2009/2014 'Part II' (59%, The Whisky Cask, single cask, +/-2014) Ha-ha-ha, 4.3/4 years old, love that. Maybe not totally legal, but at least this baby's older than some well-known newish official NAS from the entrancing island of Islay. Colour: white wine. Nose: my, are we sure it's not rather 4.1/2 years old? Because beyond the pristine clarity and cleanliness of this spirit, and the very Pirelli-like tar and smoke, I do seem to detect some youth indeed. And something that, indeed, reminds me a bit of Dunnyvaig Castle, but I'm probably wrong. Enjoy the whiffs of old mop in the background. Mouth: totally young, as it starts with pears and would go on with pears. Can you cook pears in a mix of salted water, lemon juice and heavy/tarry liquorice? Finish: very long, brutal, peary and smoky. Comments: right, let's not exaggerate, I'd say this funny baby's rather immature. Maybe what we used to call a 'whisky infanticide' when everything wasn't yet polished on the Web. Now, there is some fun for sure.

SGP:648 - 78 points.

Speyside 13 yo 2001/2014 'Heavily Peated' (53.2%, The Whisky Fair, single malt, 193 bottles)

I'm so sad I can't make it to Limburg this year, partly because the Bundespolizei took my driving license. No, nothing to do with whisky. So, what could this be? Possibly an ex-Seagram distillery… Colour: pale white wine. Nose: it's funny how a non-Islayness shows once you've had quite a bunch of Islay peaters. This is a tad flatter, fruitier, sweeter, grassier, and certainly less coastal. Barbecued peaches, perhaps? Mouth: same feeling, but it delivers more on the palate. The fruits are bigger and fatter, around tinned peaches, while the smoke's more, say towards ashes. I also find bananas. Nothing briny/coastal this time. I have to say I've had some Ardmores that were a bit akin to this. Finish: same, the palate is a little shorter – and fruitier. Comments: it's hard to try this after the Ileachs. And yet it's most certainly excellent peated malt, but the fruits stand out as the nose on your face.

SGP:655 - 78 points.

We're losing steam, better stop now. But we'll have more of those soon, including a wee bunch of undisclosed L*g*v*l*n. I can't wait.