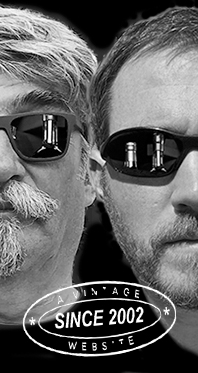 Home
Thousands of tastings,
all the music,
all the rambligs
and all the fun
(hopefully!)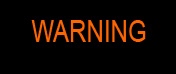 Whiskyfun.com
Guaranteed ad-free
copyright 2002-2015



April 1, 2015

---

Breaking News
Whiskyfun.com to label any new NAS malt whiskies as 3 years old

They're slowly invading our shelves and might soon make for 50% of travel retail. Those are the no-age-statement malt whiskies (NAS), that is to say those whiskies that, contrarily to what's happening in many other fields where giving better information to the consumer is becoming crucial, are now hiding one of their most important features, their ages.
Of course the industry has holstered up its guns and polished its brand new selling points, but they are often contradicting what they were still stating loud and clear just four years ago, hence losing, maybe, a tiny wee chunk of their credibility.




Doesn't age matter?

For example, do you remember Chivas Bros' 'Look for the Number' campaign, with its 'Know the age, know whisky' baseline? That was in 2010. Gone. And there are new lines appearing here and there, such as 'NAS gives our blenders the opportunity to be more creative'. Or even stranger, 'NAS gives us more flexibility' (I can see why the board of directors or the shareholders would care, but the consumer?) Or 'we now understand wood technologies much better than before, and so don't need much ageing anymore'. Or 'frankly, old whiskies can be tired'. Or 'age statements were only a recent, temporary thing' (not sure that applies to malt whisky). At times, the industry's explanations sound like those of a little boy that was caught with his hand in the cookie jar. Oh and as we've said many times already, if age was irrelevant, why not drop it from your older whiskies as well?
In fact, the industry seems to be trying to kill two birds with one stone. One, make up for their supposedly dwindling stocks of older whisky (we had screwed up with our production plans but you're toasted, not us). Second part of the move, raising prices. If your 10 years old sells for £30 it would be pure madness to try to sell your 5 years old for the same price or even more, wouldn't it? Unless you hide any mentions of age or vintage, find a funny name and a story to match, hire a posh London agency that's got a great old book about Victorian or Viennese designs, make abundant use of rejuvenated oak and/or wine treatments to give 'flavour', and sometimes make the public believe that you might have added very old whiskies to your vattings (but since it's now forbidden to advertise that part, you can't quite tell. How convenient.)
In fact one of the most emblematic new NAS whiskies, which I won't quote out of Christian charity, is actually not even five, and yet it's sold for the same price as their ten years old. Bingo! Time-to-market cut in half, how cool is that? In truth, as Jack Washback may have said before, NAS is simply made by adding £15 to a 5 years old whisky. And yes, NAS/young whisky can be just superb, but that's not my point.
SO, as this little website is all about information, and as we believe age is one of, if not the most important bit of information regarding any single malt whisky (it's simply consubstantial), I've decided that we'll display the ages of strictly all the malt whiskies we'll taste from now on. But since the only thing we're sure about, when tasting NAS Scotch whisky, is that it's a least 3 years old (its legal minimum age), we'll simply label any NAS malt as '3 years old'. Not blends and not grains.

So, matching conduct to words, this is what we'll be tasting right tomorrow:

Glenlivet 3 yo 'Founder's Reserve' (40%, OB, +/-2015)
Glenmorangie 3 yo 'Signet' (46%, OB, +/-2014)
Dalmore 3 yo 'King Alexander III' (40%, OB, +/-2014)
Highland Park 3 yo 'Svein' (40%, OB, travel retail, +/-2015)
Macallan 3 yo 'M' (44.5%, OB, +/-2014)
Old Pulteney 3 yo 'Clipper around the world' (46%, OB, +/-2015)
Laphroaig 3 yo 'Select' (40%, OB, +/-2015)
Ardbeg 3 yo 'Perpetuum' (49.2%, OB, 2015)
Bowmore 3 yo 'Small Batch' (40%, OB, +/-2014)
Talisker 3 yo 'Skye' (45.8%, OB, +/-2015)
BONUS:
Yamazaki 3 yo 'Sherry Cask 2013' (48%, OB)

That's a great bunch of 3 years old whiskies, isn't it? So, stay tuned!