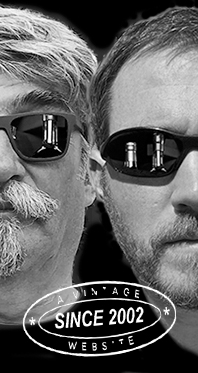 Home
Thousands of tastings,
all the music,
all the rambligs
and all the fun
(hopefully!)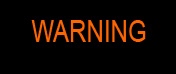 Whiskyfun.com
Guaranteed ad-free
copyright 2002-2015



October 18, 2015

---

Malternatives on Sunday
Yet another bag of rums and rhums


(Perhaps not rons)

The more you dig, the more dirt you find. In the case of (some) rums, dirt is artificial vanillin, plain sugar, glycerine, and a long list of various flavouring and colouring agents. One could claim that as long as those additions are legal, and as long a people like and buy some of these rums, why bother? Indeed, but it seems that everything's not that legal, precisely, and that many rums simply aren't rum as defined by regulations. But better read or re-read my friend Cyril's excellent explanations on durhum. Meanwhile, back at El Whiskyfun ranch…

Bielle 2001/2015 (45%, OB for LMDW, Marie Galante, agricole, bourbon casks, 655 bottles)

This baby's a small batch vatting of 8 barrels. 655 'reduced' bottles, that's not a lot then, it seems that the Creole angels are quite thirsty. As for Bielle, it's one of my favourite distilleries. Colour: full gold. Nose: very delicate for Bielle, rounded and soft at first nosing, with some apricot pie and just a touch of white chocolate. But then the liquorice comes out, together with some mocha, lilies, mirabelles, papayas, and discreet whiffs of seawater, a genuine asset in rum. Mouth: perhaps a few pencil shavings in the arrival – hope the greatest rums won't follow the path of some whiskies that only believe in oak – but then it's all sugar cane juice, pickled gherkins, and a bit of tar plus more liquorice. The oak keeps roaring in the background. Great body. Finish: long, very liquoricy, but a notch too oaky for me. Cedar wood. Was it first fill bourbon wood? Comments: great rum, excellent as expected, I'm just more in favour of spirits with a little less visible beams, ahem… Such as last year's 2003 CS by Bielle.

SGP:552 - 82 points.

Just thinking, why wouldn't we stay in the French Caribbean today?...

La Mauny '1749' (40%, OB, Martinique, agricole, +/-2014)

A large brand that's easy to find in France. La Mauny's a very old distillery. See, 1749! But this little rhum is said to be only 18 months old. Colour: pale gold. Nose: the good thing with very young rums is that they just can't be too oaky. That's the case here, with quite some freshness (Atlantic freshness would Ileach distillers say), some oranges, pineapples, some cane juice, and a wee touch of diesel oil. Nothing to complain about! Mouth: extremely light after the Bielle, but clean and fresh. We're midway between aged rum and white rum, with a soft spirit, without many third parties (phenols and such). Think a slightly firmer Cuban. A bit of honey and vanilla. Finish: rather short, always clean and fruity. As often, a little liquorice in the aftertaste. Comments: again, nothing to complain about. And this baby won't make you scratch your head.

SGP:540 - 78 points.

Let's try an older Mauny…

La Mauny 'VSOP' (40%, OB, Martinique, agricole, +/-2014)

A blend of 4 to 10 years old rhums. Colour: gold. Nose: a bigger 1749, with more depth, as expected, and even more brightness. It's quite floral (gladiolus, perhaps), there's something metallic that I enjoy (old aluminium pans), and then overripe pineapples plus a touch of cinnamon and butter cream. Globally pretty fresh, it's not heavy rhum. Mouth: really good, easy, always fresh and fruity, with an 'agricole' touch, slightly petroly, and a touch of tar, liquorice, and salt. It's just losing a bit a steam, probably because of the low strength. Finish: a little short, but clean, with more caramel than in the youngster. A little oak in the aftertaste. Comments: we're already in the 'very likeable' category. Easy rum, well made, not dull at all.

SGP:541 - 80 points.

Montebello 6 yo 'Vieux Rhum' (42%, OB, Guadeloupe, +/-2014)

Montebello is made by Distillerie Carrère. It is agricole. As you know, Guadeloupe is the sister island of Martinique, but of course the Guadeloupians will claim to the contrary. We've only had one Montebello so far, but it was a rather stellar 1948 (WF 89). Colour: gold. Nose: it's a heavier style than that of the La Maunys, with more immediate tar and engine oil, a more expressive sugar cane, rotting tropical fruits, and then some prunes and raisins, armagnac-style. Big presence. Mouth: indeed, we're going towards the heavier Jamaicans, without going that far. I cannot not think of Bellevue. Olives, burnt sugar, salted liquorice and all that. Two or three more degrees would have been welcome, though. Finish: medium, salty, phenolic, and slightly resinous. All for the better. No straight oakiness. Much more liquorice and a little mint in the aftertaste. Comments: first great surprise today. I'll try to put my hands on some other Montebellos asap, that's for sure! And the price is pretty fair, around 45€.

SGP:452 - 85 points.

Damoiseau 8 yo 'Cuvée du Millénaire' (42%, OB, Guadeloupe, +/-2014)

Damoiseau is actually Bellevue, in Le Moule, but it's not the same Bellevue as 'Domaine de Bellevue'. It's quite complicated… Colour: gold. Nose: it's rather soft rhum again, especially after the Montebello, with more sugariness, more bonbons, and more crystallised fruits such as bananas. It has got a faint coastal side as well, but globally, it's rather 'sweet and easy' rhum so far. But the palate could disabuse me… Mouth: indeed, it's firmer than I had thought, not totally phenolic of course (it's no heavy Caroni) but it's got wee olive-y notes that prevent it from being too sweet and jammy. Some Demerara sugar – right, Guadeloupe sugar – and an overall rather supple profile. Finish: medium, a little caramely and fudgy. Candy sugar. Comments: I find this very good. In the same league as La Mauny's VSOP, I'd say.

SGP:641 – 80 points.

Depaz 'Grand Réserve XO' (45%, OB, Martinique, agricole, +/-2014)

Rhum from the Plantation la Montagne, on the foothills of the island's volcano called La Montagne Pelée (the bald mountain). A volcano that destroyed the plantation back in 1902, but it got rebuilt. Depaz have got a huge reputation. Colour: deep gold. Nose: a drier style, maltier in a way, certainly earthier, with more tobacco, leather, wax, and… burnt sugar. A touch of juniper as well. In the background, the usual tropical fruits, such as bananas and papayas, but they'd never come to the front of the stage. Mouth: more modern, which is a tiny disappointment. Starts with quite a lot of cinnamon, which suggests very active oak's been used, while the background is a little too soft to stand that in y opinion. No, in fact, this is a fairly major disappointment, I had high hopes. Finish: medium, drying. Sipping over-infused black tea while chewing cloves. Burnt caramel. The aftertaste is fruitier, though (oranges), but that's a little late. Comments: I've had some Depaz that had been ten times more to my liking! But I enjoyed this one's nose.

SGP:471 - 72 points.

Neisson 2004 (45.4%, OB, Martinique, agricole, 2015) Another house that's got a huge reputation. And they're still family-owned! This baby's a single cask bottling. Colour: deep gold. Nose: did I ever tell you that I love parsley and chives in my spirits? IN fact, this baby's like when you're nosing a steaming hot bowl of miso soup. But that won't last forever (not only because you'll soon quaff your soup, ha-ha), because there's also some molasses, a box of cigars, banana skin that got black, then a pecan pie straight from the oven, certainly some kind of chocolate cake, and then, well, sugarcane. Hope it won't be too sweet on the palate… Mouth: not at all. There's a touch of oak but we are way below the limits (well, WF's own limits), and then a perfect and rather complex combination involving spicy chocolate Spanish-style, roasted chestnuts, chewing tobacco, cocoa, and finally some liquorice made zestier with a little limejuice. Everything's pretty perfect here, there could juts be even more power. Finish: long, and rather spicier. Nutmeg, cinnamon, cloves, and white pepper. There's quite some oak in there, but it's been tamed. That's what great distillates do, mind you! Comments: I was expecting this, that's this baby's only flaw.

SGP:461 - 89 points.

What would you, according to Gallic logic, after a great Neisson? That's right, you would try to find another Neisson…

Neisson 21 yo (45.3%, OB, Martinique, agricole, 2015)

Twenty-one's already an old age for some rhum that's totally matured in the Caribbean (and not, like quite a few rums, in the UK, Holland, Germany or France). Will this baby be too oaky? Colour: only deep gold, good sign. Nose: we are, obviously, close to the 2004, but this one seems to be even more complex. For example, it's got more floral notes (dandelions are obvious), as well as rather more fruit jams (mango). On the other hand, I find it rather less chocolaty, while it hasn't got the parsley that I had found in its young sibling. Perhaps a touch of linseed oil, and certainly roasted peanuts. The jury's still out… Mouth: bingo. Sure the oak starts to feel a bit, but there's enough 'stuff' to balance it out, and to keep this amazingly fresh, joyful, and bright. Blood oranges, papayas, perhaps a touch of avocado, some dark tobacco (Gauloise, of course), and then more mandarin. Every time you'd think the oak would have the upper hand, there's a zesty flavour that's coming to the rescue. Fun. Finish: rather long, perhaps a wee notch too oaky now – hence the fact that it'll miss the 90-mark in my book – but otherwise always brilliant. Comments: it's a tie.

SGP:461 - 89 points.

Would you have time for a last one? Why not try to find a 90? And why not end this with what we had for a start, that is to say a little Bielle?...

Bielle 2007 'Brut de fût' (57.3%, OB, Marie-Galante, +/-2015) In case you don't know, 'brut de fût' means cask strength in northern Mongolian (it's good that this is the last one today, S.) Colour: deep gold. Nose: less phenolic than other Bielles, but that may be the higher strength that kind of blocks the, well, the phenols. We find some mint and eucalyptus, though, as well as touches of rose petals, but no tar so far (pfff…) With water: starts to sing. Rubbed grapefruit skin, plasticine, old limoncello, wet concrete, leatherette, putty… All these sorts of things that oak just shouldn't mute too much imho. Mouth (neat): great, bright, with plantains and very unusual notes of violet jelly, then rather orange blossom water, liquorice, and perhaps a little sawdust. Butter cream. With water: there, olives and brine. So very Marie-Galante (I'm not saying they're growing olive trees on Marie-Galante! Are they?) Finish: long and superb. Lemony, mentholated, petroly, banany. Comments: it was a very close call after the Neisson 21 and the 2004, all being totally great. It's just that I'm a sucker for olives…

SGP:462 - 90 points.