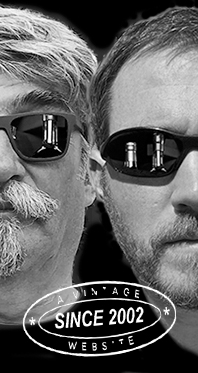 Home
Thousands of tastings,
all the music,
all the rambligs
and all the fun
(hopefully!)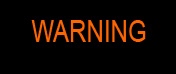 Whiskyfun.com
Guaranteed ad-free
copyright 2002-2015



June 10, 2015

---

So we had some NAS (boo), some 2003, 2002, 2001, 1999… Let's be creative and try some 1998…

Bowmore 1998/2014 'Cacao Geyser' (46%, Wemyss Malts, butt, 737 bottles)

Yup, they really called this 'Cacao Geyser'. Yet other bottlers who are doing too much quality control ;-). Colour: deep gold. Nose: well well well, as a former scout, I haven't got anything against used matches, but we might be wandering beyond the borders. Frankly, this starts rather sulphury, not that that's an obvious flaw, but well, you have to like that. Then chocolate, cocoa indeed, burning tyres, and two dozens new leather jacket straight from Turkey. That's called 'a style'. Mouth: things are better on the palate, as always when you come across some pretty sulphury whisky. Marmalade, black olives, tar liqueur, liquorice. Not exactly four aces in my book, but indeed that's a matter of taste. Finish: long, leathery, tarry and smoky. Comments: spectacular in its own style, I remember some older official Darkests were a bit like this. Let's call it a controversial Bowmore, since I know some friends loved this baby – we'll have another Wemyss later anyway, we'll see.

SGP:466 - 78 points.

Let's try another sherried 1998… Tremble, mere mortal…

Bowmore 15 yo 1998/2013 (52.1%, The Whisky Agency, refill butt, 719 bottles)

I know I should have tried this baby two years ago, I know. Colour: full gold. Nose: no gunpowder, little leather, no struck matches, rather a fresh clean, coastal Bowmoreness with bags of Seville oranges (I 'stole' some while in Seville a few weeks ago, and tasted them – gosh they were bitter) and indeed a little leather, coffee beans, bitter chocolate and then touches of black mustard. Old walnuts. Bone dry oloroso. With water: hay, tobacco, black tea. Mouth (neat): balance! I think we all forget that balance is the most important word in whisky. Granted, there are a few stone-y, leathery, leafy notes, but the cocoa and coffee work well, even if Bowmore + sherry might well be the trickiest combination ever. A matter of balance indeed, like with any peater from Islay. With water: chocolaty, tobacco-ish, leathery, dry. Finish: long, salty, chocolaty. Comments: probably not an easy one. The butt added some kind of leathery dryness.

SGP:465 - 85 points.

No 1997, no 1996 (I'm feeling shameful…) But Wemyss are on again!

Bowmore 1995/2014 'The Rockpool' (57.2%, Wemyss Malts, hogshead, 226 bottles)

Cask strength? That's an interesting move… Colour: gold. Nose: there seems to be everything. Tangerines, olives, oysters, bandages, camphor, 'old fisherman's boat and pipe', old cigars, teas… And walnuts. With water: mangos come out. We're well at Bowmore's. Mouth (neat): I think you call this an epitomical Bowmore. Brilliant, rich yet zesty and fresh, orangey, smoky, kippery, very coastal… Nutshell: I find this greatly great. With water: swims with honour and palms. Quinces, grapefruits, mangos… Finish: long, jammy, yet fresh, full, citrusy, smoky, salty… Comments: what a glorious idea to not reduce this down to 46% vol. Amazing bottle, akin to the best official Tempest – if I remember well. Kudos, Wemyss, it was very smart not to dilute this wonderful Bowmore.

SGP:556 - 90 points.

Bowmore 19 yo 1995/2014 (54.9%, Riegger's Selection, Nicaragua Rum Cask finish, 330 bottles)

This baby reminds of when the mayor of the isle of Islay, Peru, came to visit Bruichladdich Distillery. I was there and believe me, it was fun… but very odd. In truth, finishing a Bowmore in Nicaraguaian rum is probably even weirder. Colour: gold. Nose: the rum sings and that kind of works. In fact, you aren't too sure, is this rum? Is this whisky from Islay? Sure Bowmore's big spirit, but never underestimate sugarcane. Right, or molasses. With water: Bowmore wins, but there are touches of plastic pouches and 'new electronic device'. Remember when we were buying a new stereo and were pulling it out of its box? Mouth (neat): fun stuff. Orange squash with salt, brine, green bananas and a little rubber. Not quite unknown territories, but we're almost feeling like we're Dr. Livingstone. With water: not too sure bananas and oysters go well together, but this ain't bad. Finish: rather long, cane-y and briny. Comments: a mutant? In truth, this is no bad juice at all. And it's funny. Well done Riegger's boyz, you must have had fun.

SGP:555 - 80 points.

Goody good, we may not manage to reach the end today. Bat there's always a tomorrow, so let's have a last one. For today.

Bowmore 19 yo 1994/2014 (55.7%, Scotch Malt Whisky Society, #3.212, refill sherry butt, 'Anti-aphrodisiac', 534 bottles)

I'm not 100% sure an anti-aphrodisiac is something grown men will need. Or is this bottling only for still-wet youngsters with more cojones than brain? Colour: straw. Nose: refill sherry? Rather fourth fill if you ask me, and that's great news. Having said that, I've rarely nosed whisky that was this much on smoky porridge. I'm starting to understand why they called this an 'anti-aphrodisiac'. With water: smoke, rocks, the driest porridge, wet fabric, carbon paper. Mouth (neat): perfect, wild, rough, raw, medicinal Bowmoreness. Stuff for blending, stuff for grown men. And I love the camphory citrons in this. With water: excellent, with raw power (hi Iggy) and cerealy smokiness. Finish: long, salty barleyish, earthy. No manners whatsoever, but that's a part of its charms. Comments: one raw one for the hipflask. Don't try this at home.

SGP:366 - 86 points.

We might have had enough, so we'll go on tomorrow. When will this Bowmore frenzy end?